Eighties generation: we're not childless losers
Published on
Translation by:
natasha doff
Despite their reputation, twentysomethings often have more to offer than first meets the eye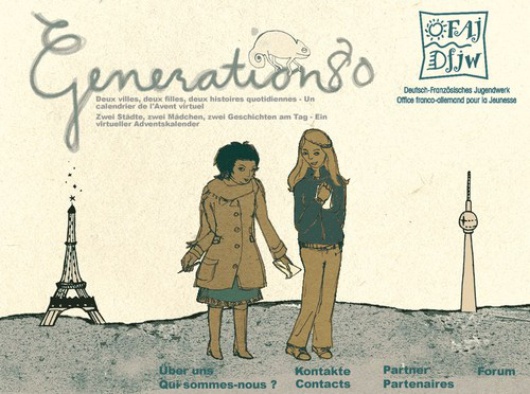 Generation 80 (Blog illustration: Eva John/ Romy Straßenburg)
'It's aperitif time!' Anne greets me in her local, the Rhumarin in Paris' funky 'eleventh' district. The bar's name says it all. Every possible kind of rum concoction is on the menu. We go for the offer of the day, rum cocktail with mango and kiwi.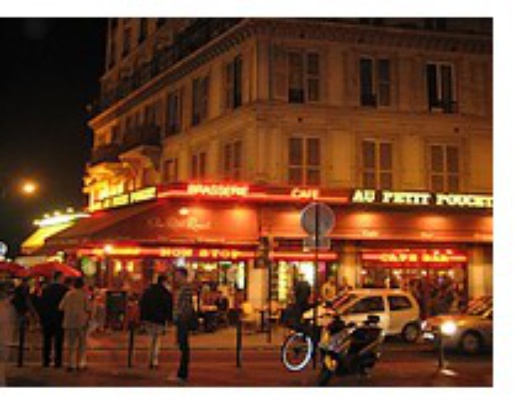 The 27-year-old from Brittany comes here a lot because of the atmosphere, the music and the continuously changing décor. Wooden cars and Christmas bobbles dangle from the ceiling. Anne loves this area of Paris. She has her own little haunts, like the market place at Place de la Réunion where the dealers still shout out their prices in Arabic. In no way is this civilized Paris with its elegant facades.
Paris' parallel worlds
Anne is constantly aware of the many contrasts of her capital city. 'Paris and its suburbs are like two parallel worlds. Two societies whose existences don't overlap in any way.' Anne works in Créteil, a southern suburb of Paris, so she knows what she's talking about. After finishing her politics degree, she found a job there as an events organiser for young people. 'Theatre, galleries and trips allow people an escape from their everyday lives,' she says. She is, however, not entirely happy with her line of work: 'If only I could actually work with the young people! Instead I just sit in the office, make phone calls and organise things.'
As is so often the case in the cultural industry, the pay is also bad. The full-time job leaves Anne with 1, 100 euros at the end of the month. 'In Paris, that's nothing!' If she could choose her ideal profession, she'd be a travel journalist. Foreign countries have always fascinated her. Eastern Europe in particular, but also the Far East because she believes 'it's important to look beyond the borders of Europe and immerse yourself in a completely alien culture.' In spite of this, she only chose to go to a neighbouring country for her Erasmus year abroad. She spent a year studying in Potsdam, where she got to know Berlin, a city that she is still crazy about.
Flat race
Her preference for Berlin is mostly a result of the problems she is experiencing in Paris. Her biggest worry at the moment is finding a flat. At the moment she shares with a 30-year-old engineer. As the main tenant he asked her to look for somewhere new three months ago, although they do actually get on well. 'I think that his flat-sharing time is just over, he wants to live on his own.'
Anne has been looking for a new place to live for three months now. There is, in her opinion, only one appropriate word for the flat market in Paris: outrageous. There's nothing she hasn't already seen: from shacks for 700 euros a month to terrible living conditions with bad lighting. In the end she decided that the only solution was to look for another shared flat. However, that too has become a kind of lottery. 'Parisian hold actual auditions. In one flat I was asked how important friendship is to me. It felt like they were looking for a new family. There are even offers for sharing one room flats. For me that's just going too far. I want to keep my dignity.'
Her chances don't look good. Most estate agents want to see a salary of three times more than the rent in question. In her case that would mean the rent couldn't be more than 350 euros, which is just inconceivable. She hardly even has any time to look for a flat: 'It would be a full time job - and I've already got one.' For Anne the worst thing is constantly having to think about money. Whether its accommodation or free time, she always has to calculate what she can afford.
At the moment she just wants to be able to enjoy her social life. She met her boyfriend three months ago at the theatre. If she's not looking for flats at the weekends she loves lying in, allowing herself the luxury of having brunch, meeting friends or going to see exhibitions. At such times it seems that she has found her peace with the city. However, there's no way she'll stay in Paris forever. 'I don't know where I want to end up, but it's definitely not here.'
gen80.eu. A blog devised as a calendar of the virtual advent, dynamic, participative and inevitably Franco-German in order to discover each day. For one month, Eva John and Romy Strassenburg, two young journalists aged 24, exchange their flats and their towns so as to write on a daily basis their life stories, fears, doubts, dreams... that young people their own age have wanted to talk to them about. A project supported by the Franco-German Office For Young People (OFAJ)
Photos: Bar (Romy Straßenburg) - homepage (magaliB/ istock)
Translated from Auf Kriegsfuß mit Paris