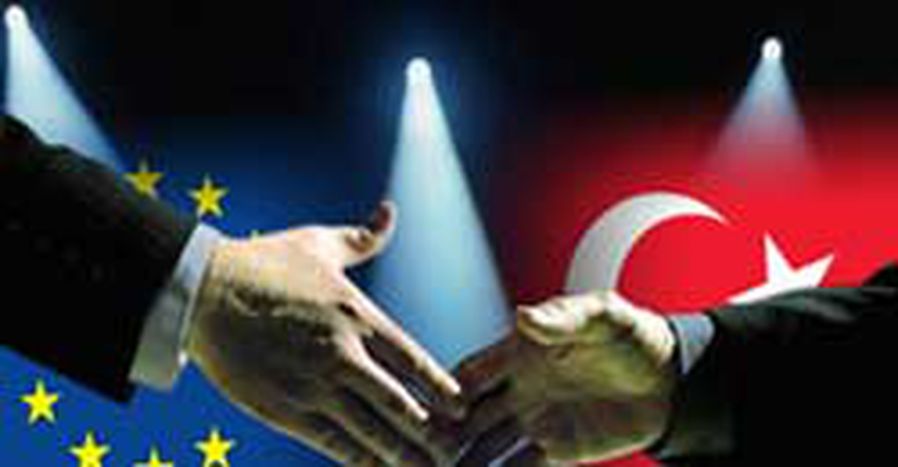 Egemen Bağış Appointed Turkey's New EU Chief Negotiator
Published on
AKP MP Bağiş has been nominated the tenth State Minister in Cabinet. He is to carry out negotiations with the EU and takes over from previous negotiator Minister of Foreign Affairs Ali Babacan. The press centre of the Prime Ministerial Office has announced that AKP MP Egemen Bağiş is to take over as Chief EU Negotiator from Minister of Foreign Affairs Ali Babacan (left in picture).
He is to become the tenth State Minister in Cabinet.
Only after being chosen by the prime minister as Turkey's new chief negotiator for EU talks, State Minister Egemen Bağış yesterday voiced the government's determination to become a full member of the 27-nation bloc. Formerly held by Foreign Minister Ali Babacan, was turned over to Bağış, ahead of a trip by Prime Minister Recep Tayyip Erdoğan to Brussels next week. Bağış delivered a speech yesterday at a meeting in İstanbul held jointly by the Turkish Union of Chambers and Commodity Exchanges (TOBB) and the European Association of Chambers of Commerce and Industry (EUROCHAMBRES).
"We want Turkey to reach to full democracy. If there is a risk in having full democracy, we are ready to take that risk," Bağış told the meeting.
"We will experience some difficulties in the full membership process, but we are determined on this issue. We also know that there is no single country that started negotiations but wasn't able to finish them. Turkey has never been an exception and will not be so now. Turkey will be a very different Turkey when the negotiations are over. The EU will also be a different Europe. Instead of imagining that day now, let's focus on today, negotiations and our business," Bağış added.
WHO IS EGEMEN BAGIS?
He is from Siirt, a south-east region city which is mostly Kurdish populated. He is 39 years old. After studying Business and Public Administration in the USA, he was twice the president of the Federation of Turkish American Associations. He then became deputy chairman of the AKP responsible for foreign affairs. In the previous legislative period he was the Chairman of Turkey-USA Inter-Parliamentary Friendship Caucus. He was also the vice chair of the NATO-PA Turkish Group and the chairman of the Transatlantic Sub-Committee. He was awarded the Italian Cavaliere State Recognition in June 2006. He also served as the founding Chairman of the Advisory Board for the "Istanbul 2010" Project (European City of Culture).