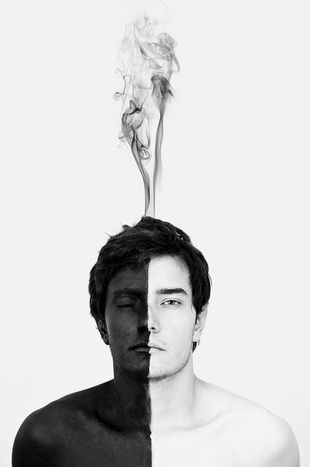 Ecce Homo painter kickstarts 2012 apocalypse
Published on
The long-hidden secret of the world's most invisble fresco, the EU Fresco, was the key to the existence of the European Union when it was painted in 1951. But Europe's most famous octogenerian painter did it again, causing the end of the world - starting with the EU - by painting over the fresco in December*
Our reporters tracked Cecilia Gimenez from Zaragoza down in a mountain range in Serbia where she has been convalescing with her 27-year-old granddaughter, Juanjaja. Suspicions are that she aided her grandmother in reaching for the higher parts of the EU fresco; both agreed to this interview in vividly maintaining their innocence to the consequence of their actions. Interview*.
cafebabel.com: Cecilia, you gained worldwide fame in August for your amateur restoration of the 19th century fresco of Jesus Christ.
C: I have said it before: I did it once, and I would do it again.
cafebabel.com: Indeed you did, by painting over the EU fresco using grey, black and white paints. What some called vandalism by disfiguring an image of Jesus in August has now led to the end of the world by December; (never mind that I now have nowhere to call home, let alone a job to come back to). Was this a theological clue to the beginning of the end of this 'christian union', as the Turkish prime minister once called it?
J: The end of the world was always going to come when the pope started tweeting. He has been spared the crime of becoming just another slacktivist himself, god bless his soul.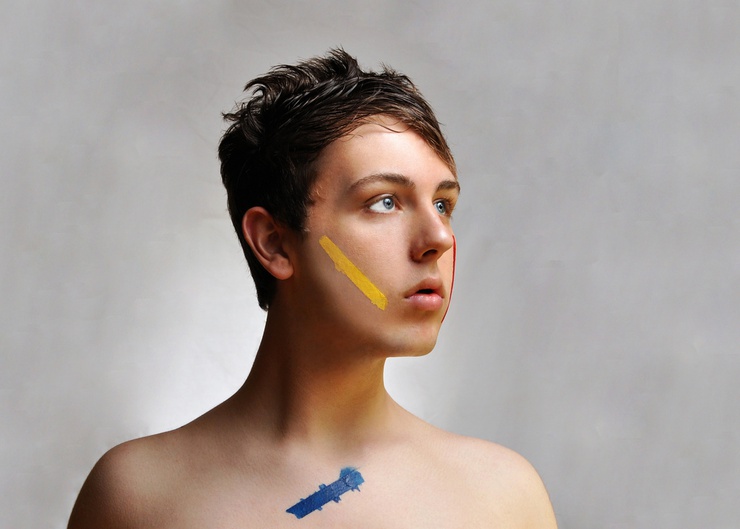 cafebabel.com: Is it true that you wore dull neon masks over your heads whilst you painted?
J: This is just a vicious rumour from the Russians, who by the way have spent a fortune with the Chinese buying up candles to see us through the end of the world.
cafebabel.com: The rumours are that you, Juanja, had a relationship during your Erasmus student exchange stint in Ankara with a half-Mayan student from the French Pyrenees?
J: I have come to realise that Ekahau was my one true love. But we left our story in Turkey because we knew it wouldn't last in the real world. This has nothing to do with the Mayan acopalypse theory, by the way. The world was due to end anyway, what's a few billion years give or take.
cafebabel.com: Ceci, a source tells us that you knew Pablo Picasso personally?
C: We used to vacation in Catalonia, where one of my cousins was working picking tomatoes from Salvador Dali's house in Lligat; he would talk of how inspiring his 'friend' Picasso was to everyone. I was seven when Picasso painted Guernica; my work on the EU fresco is not so far off from his artistic depiction of the Spanish civil war. The EU was destroyed by its brooding inter-nationalism too. But my reworking of the fresco did not lead to the end of the world.
cafebabel.com: What do you think of foreign leaders who have joined the debate, such as the US, that the EU has 'seen everything it needed to' in 2012?
J: Last year was a nightmare with its bursting volcanos and hit-and-miss nuclear clouds from Japan. This was a year of the people. There have been two major sporting championships on the continent – the olympics in the UK and euro 2012 in Poland and Ukraine...
Read '2011: God Bless Relativised Europe' on cafebabel.com
C: In 2012 men and women kicked balls and threw spears and hurled shotputs from the west to the east; it's something we saw in my day, they were competing against each other. But then men fell out of aeroplanes with the British monarch, for god's sake, they sat in tiny pieces of Ecuador in Europe and embodied the paranoia of the world's own existence, they came back to run countries they had left wounded. I insist, they called their own time.
J: ... Granny! I was saying, this was a year of the people, but the EU's wise men were turning them into PIIGS before their very eyes. The friends I met on erasmus stopped skyping me, they were getting closer to nature by leaving cities and towns for fields and land where they could afford to live. But we all killed the environment: there was nowhere to go back to. 2012 was the year that citizens really experienced the crisis, when the austerity measures really kicked in everywhere. 
C: 2012 was topped off with a nobel peace prize for the EU. Well now the EU will have to rest in peace. And those three wise men from Germany, Belgium or Portugal were no do-gooders.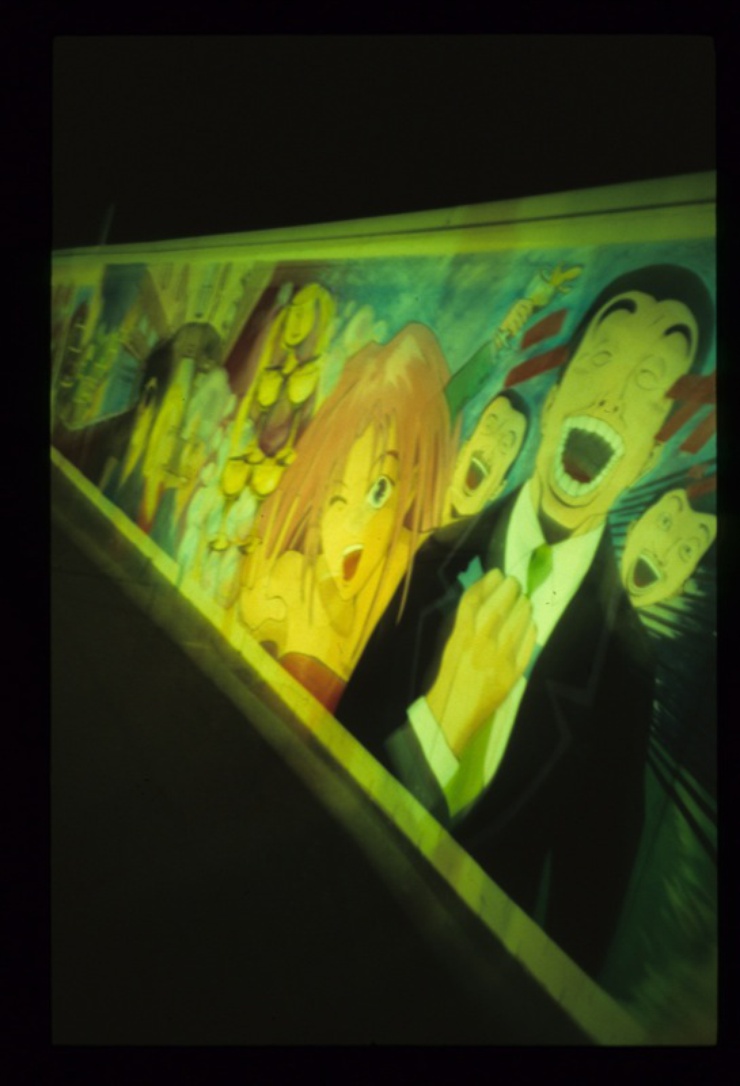 cafebabel.com: Cecilia, you have gone on to auction your work on ebay and become a painter in your own right. Now that the EU's demise will signal the end of the world and probably your career too, what are your next steps?
C: I was asked to eat the twelve grapes, a tradition in Spain, to mark the entrance of the new year. Now Spain is gone...well, it would have been way past my bedtime anyway. But if the end of the world stops with the EU, I have been asked to release a Christmas single in the Balkans instead. There will be more money for Eurovision if 2013 comes for the rest of us and not the EU anyway.
cafebabel.com: Any last words for this end of the world special interview?
C: As Picasso used to say, everything you can imagine is real.
*This article is a part of cafebabel.com's ongoing series of fiction-journalism pieces
Images: main (cc) Davi Ozolin; yellow and blue EU flag paint boy (cc) Stephen Brace/ official facebook page; manga mania mural (cc) Tim Riley 澳大利/ Tim Riley official site/ video (cc) olympic channel on youtube