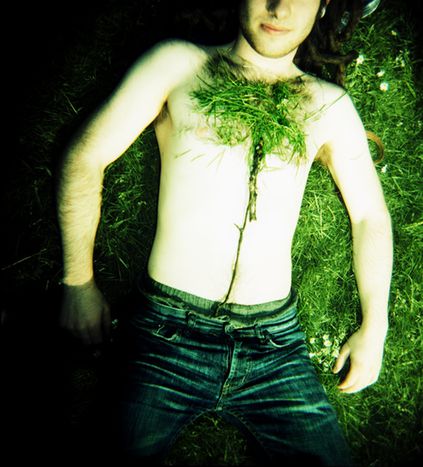 Easter Monday tradition in Czech Republic: beat women with twigs
Published on
This custom, which is particularly popular in the countryside, has nothing to do with violence though. The men ring at neighbours' and relatives' houses and hit the women on the legs with woven twigs; according to tradition the vitality and the strength of the young willow twigs are meant to pass on to the person struck – but not all women are fans of the custom
At easter weekend in the Czech Republic an unusually high number of men teem around the willow trees. Young and old cut off fresh, supple twigs and carry them home in a bundle. Miroslav Ademak from the north Moravian Zlate Hory is also once again on the road at this time. The 66-year-old cannot remember a single easter without willow twigs. Together with his 44-year-old son Mirek, he sits down on a bench in front of the house and plaits eight twigs into a rod in about twenty minutes.
Czech whipping Monday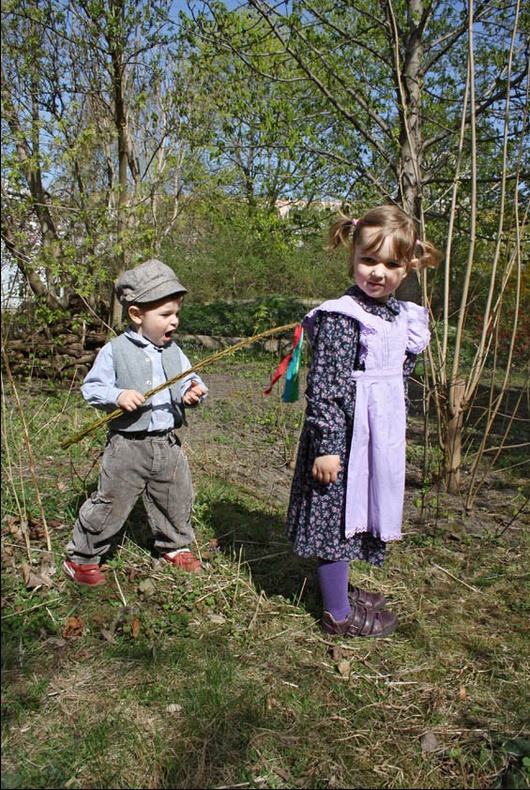 This will be put into use on easter Monday, which in the Czech Republic is also known as 'Whipping Monday'. On this day Miroslav Ademak will set off with his son Mirek and his brother Franta to visit relatives, neighbours and acquaintances. They start at home; the men chase wives and daughters through the house and garden with their pomlaskas. Mirek's daughter Kamila once tore a dress in the process. It ripped when a school friend attempted to thwart her flight. 'I join in for the sake of tradition and for the children,' says Kamila, now a mother of two, 'but personally I'm not overly fond of this easter ritual.'
Her aunt Anna Pojezdalova, who lives in Germany, sees things quite differently. She gains new wrinkles every year after easter, all because no-one will administer to her the annual rejuvinating treatment. The German men are to blame. 'As a real man you have to thrash me at easter,' Anna pleads with her German husband every year. But she always waits in vain for the 'blows'. Her husband Roland is a pacifist and won't touch anyone. No violence against women – not even around the time of the easter bunny. Yet for Anna Pojezdalova this isn't about fulfilling some kind of masochistic drive. She likes the archaic custom. 'I find it fun to be chased around with the rod. That simply belongs to the Czech easter.'
'As a real man you have to thrash me at easter'
'The whole thing has nothing to do with violence against women,' confirms Eva Rypalova from the Czech national office for folk culture in Straznice. 'The vitality and the strength of the young willow twigs are meant to pass over, through the soft blows, to the person struck,' she explains. But there are also regional variants. 'In Moravia and Slovakia the men also spray women with perfume and cold water.' The custom of beating at easter is mainly practiced in the countryside. According to Rypalova, 'People in the city normally visit their families on this day. Sometimes the men bring rods with them as well, but these aren't homemade and instead have mainly been bought.'
Dessert: plum brandy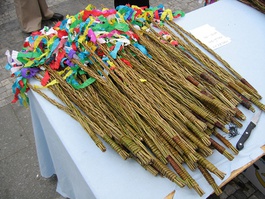 Miroslav Adamek can't imagine easter without a homemade rod. 'It makes the women and girls even younger and more beautiful.' He'd rather stay silent about the fact for the men it isn't so much about the 'beauty treatment' for the dames, but rather much more about the accompanying reward. For while they 'rejuvenate' the women, the men recite easter rhymes, in which they request a present. Boys are normally given a brightly painted hen egg or sweets for their work with the rod. Teenagers are given money, and the older men get a shot of homemade plum brandy, known as Slivovits – and there are filled rolls and pastries for everyone. The next door down there might be egg nog. Or wine. Or bitters. And in the afternoon all of the men stagger through the streets.
Miroslav Adamek has also tried out different spa treatments other than beating on the female members of his family: a few years ago he put his wife, then his daughter and finally his niece, all of whom had been fast asleep, into a bathtub of ice cold water. 'It purifies and beautifies,' asserts Miroslav Adamek. Not all women are to be convinced by this however. His niece hasn't let herself be seen at easter since – she prefers to stay in the city.
The author of this article Barbara Breuer is a member of the eastern European writers' network n-ost
Images: main (cc) _driftwood/ Flickr; girl and boy © Barbara Breuer/ n-ost; willow rods (cc) thecnote/ Flickr
Translated from Tschechien: Als richtiger Mann musst du mich zu Ostern verhauen