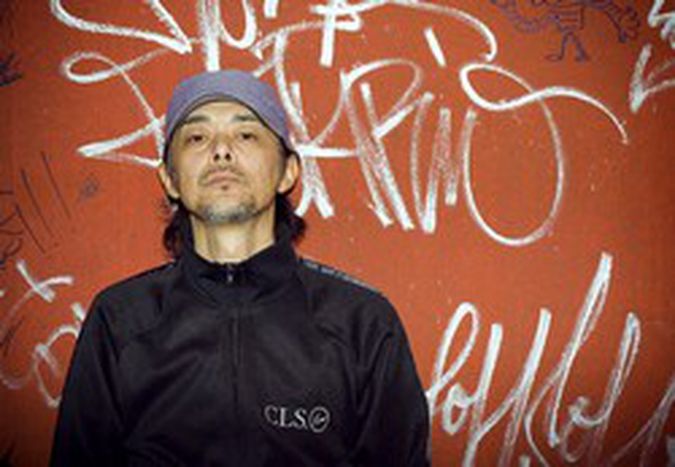 DJ Krush - Tokyo-ing Barcelona
Published on
One night in Barcelona's famous 'Apolo' club, where the 'international master of turntablism' divides clubgoers with his mellow electronic strains
'Get in, and stop breaking my balls.' The bouncer grimly undoes the roped barrier blocking the entrance to 'Sala Apolo'. I hang up the pretend phone call I am making to management and step into a dark, minimal old school music hall near the boulevard Ramblas, voted club of the year in countless European magazines. I've gathered with 1,300 young Barcelonians and the city's foreign contingent to see a non-European, non-English speaking artist, the Japanese DJ Krush, make his third appearance after two years.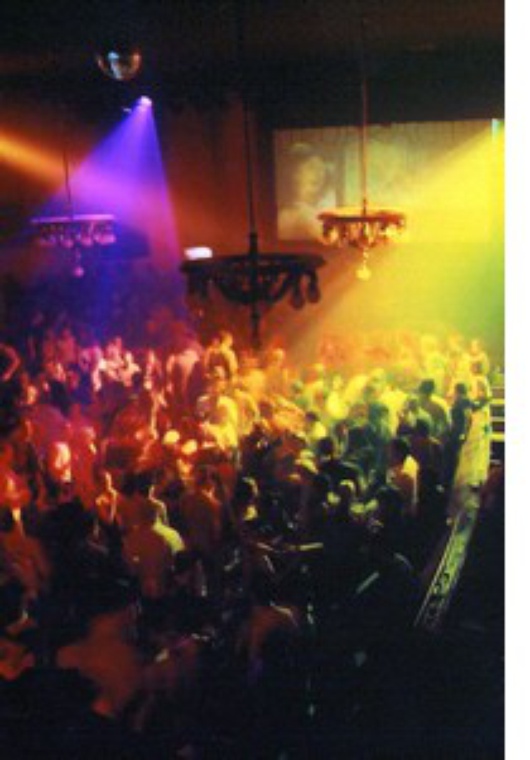 Krush is a favourite at 'Nitsa', the longest-running electronic club night in the city, which has spent nine years in the Apolo venue. He uses phonograph turntables and an audio mixer to sample sounds with instrumentals. 'Our programme is always really eclectic,' explains resident DJ Coco, 'with everything from hard techno to experimental music, electro, house and breaks'. He dismisses 'La Paloma', the now closed club more familiar with the university and Erasmus crowds. 'We don´t do anything special for foreigners - they come because they like the music we do.'
Krush on Europe
Backstage, the Tokyo-based DJ thinks I'd have a better idea of who the fans on this leg of his European tour are. Can he pin one particular European crowd? He raises his face, shadowed by his checked cap. 'I've been to Turkey, Romania, Bulgaria once. They show this scene won't let up on its pace in Europe. This time, France was good, but Belgian and Spanish crowds get excited every time.'
Having headlined Barcelona's annual Sonar electronic music festival last year - which was themed 'Japan' - he's honest about the European perception of his country. 'Only Japanese people can have an impression on what it is to be Japanese.'
Krush on Krush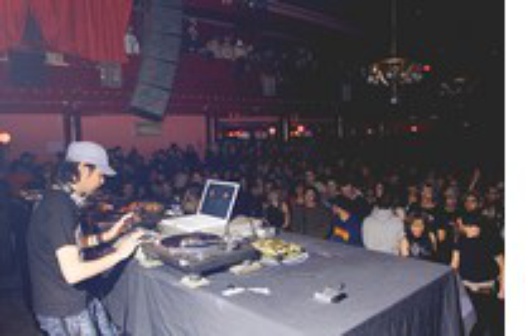 The 44-year-old grandfather keeps setting the bar higher for himself - even after 20 years, eight albums and notable collaborations with premier league US names such as DJ Shadow. 'My music is not perfect every time. I have to keep climbing the ladder.' His tracks have featured in Hollywood (Blade, 1998), and he likes films 'where I see scenes that inspire me to imagine something.' If he could re-Krush a soundtrack, he says it would be Blade Runner (1974).
Tonight, the hip-hop pro drives Barcelona comfortably wild with classics like Kemuri and the DJ Shadow cover Organ Donor. 'I wouldn't be doing anything other than music,' he says, staring at his ringed hand, with the faint hint of a tattoo on its back. 'I didn't go to junior high school. I don't have a diploma. I'd be working in the street.' Caught in the reality of his statement, Krush springs from his chair and pretends to strike the floor. I misunderstand his energetic gesture as a reference to a life of crime; Krush, aka Hideaki Ishii, is 'just a normal father', but remains open about his former gangster life.
Turntable master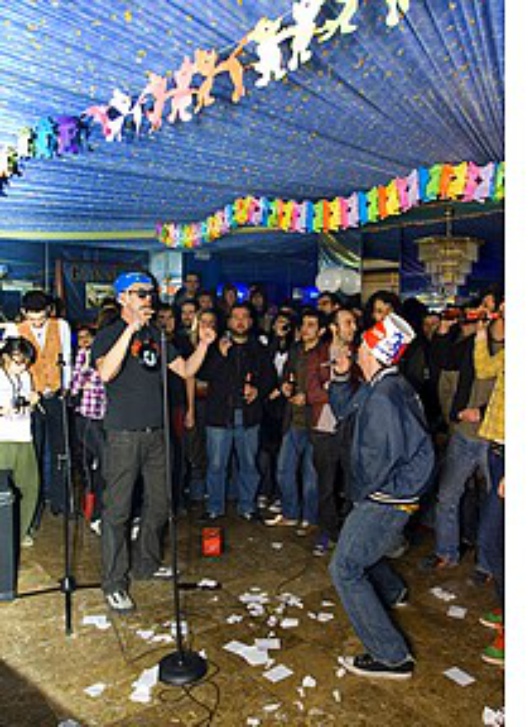 It's nearing dawn at Tequila Boom Boom, the Pakistani kebab shop by Apolo which surreally opened its back dining area as a live band venue tonight. Amidst the remnants of bottles and kebab wrappers, Krush has garnered some complaints from the city's clubgoers. Coco puts it down to Apolo's varied programme. 'People don´t really know exactly what to expect.' Gonzalo, 24, agrees. 'Some were expecting to hear techno or electro, but Krush's electronic sound is hard and slow. It's not really for hardcore drug-dance lovers. I think some didn't even know he was famous, but a bad DJ who didn't know how to make it fun.'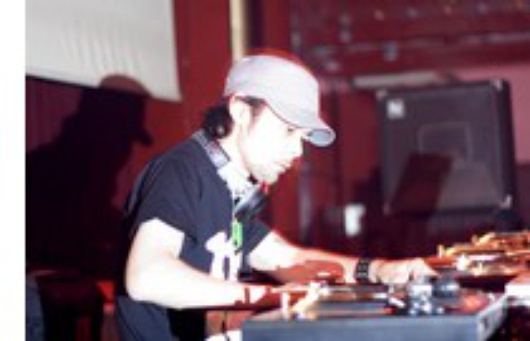 Back inside, some mill around, defying the smoking ban on the ground floor which has been in place since January 2006. But in the ballroom-style 'sala grande' (main room) and stretching across the huge balconies on the second floor, a definitive fan base absorb Krush's every scratch and sample. Music is the only language Krush needs to communicate with Barcelona tonight. He hooks the crowd as he intermittently drops a jazz beat here to a flute strain there. When the visual animations flicker out, he turns his back to his audience. With one foot up against the decks, he poses against the Barcelona backdrop for the last flashing bulbs, open hand and closed fist pressed together.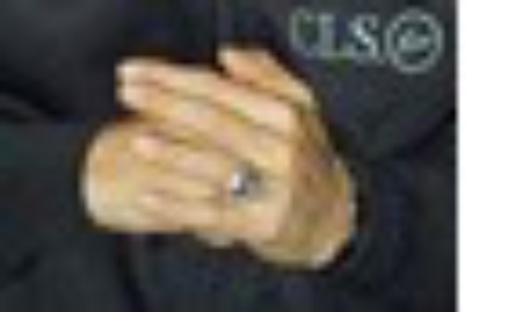 Watch out for this year's Sonar Festival line-up and details of Krush's return to Europe later this year
DJ Krush explains himself to the backdrop of his music
Translated from the Japanese by Rokko Miyoshi and Giulio Zucchini