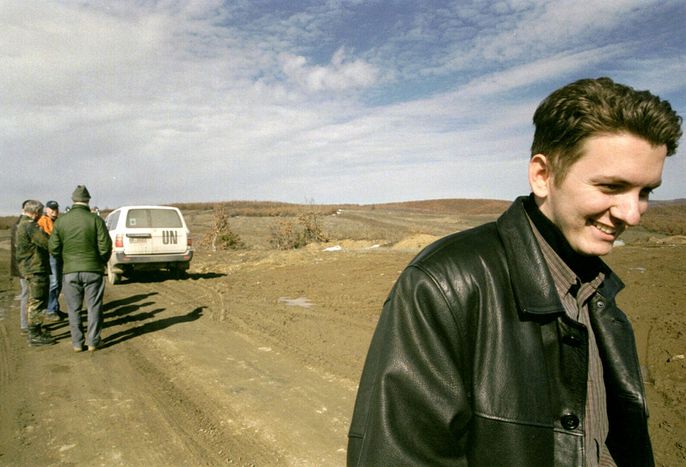 Dismantled: five myths about Kosovo
Published on
On 17 February, Europe's youngest country celebrates its second anniversary. Presumably, most still wouldn't find Kosovo on a map. We regularly read about its soldiers, organised crime and demand for visas. Two roommates in Prishtina – a Kosovar and a German – share their most striking and basic common observations
'Prishtina is a grey capital'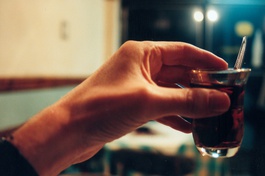 Foreigners can often be heard to quip that the 'good thing about snow in Prishtina is that you don't see the garbage anymore.' The air is often burnt with the smell from the old coal power station, which lies kilometres away. Though, believe it or not, Prishtina also offers one of the largest and inexpensive varieties of café, bar and restaurant structures, easily competing with Berlin. Kosovo's pot-holed capital might be less pretty than Prague, but it's a cheerful place to be, particularly with a nightlife where clubs play live music seven evenings a week.
'Why visit Kosovo?'
A poor country with a communist touch to its infrastructure, no beach…Kosovo is small, but with the advantage that you can reach beautiful canyons stretching through the Gjeravica mountains (the highest peaks in Kosovo) within several hours; they're great for hiking and rock climbing. You can visit valleys, waterfalls, Ottoman remains, 13th century mosques and orthodox churches, traditional houses with red roof tiles and encounter traditional village hospitality; people will share their homes, stories and lives with you. Leave Prishtina, and you'll find yourself eating filja (traditional dish), drinking fresh milk and eating homemade cheese. There are also film festivals like Dokufest in Prizren (which has been running annually since 2002), as well as drama, jazz, folklore, and river tubing as other highlights.
'Kosovo has no future'
Economically isolated, landlocked and a source of tension with its cultural backwardness. But Kosovo's greatest unexploited treasure is its youth. Around 75% of the population is below 35 years old, and because of the war a significant portion of it has spent time abroad in Europe and the United States, racking up degrees and learning English. Even local beggars can hold a conversation in English or German. Young people are resourceful and enthusiastic, eager to learn and explore. Plus, it's easy to do business here: Kosovo has the lowest taxes in the Balkans, cheap property and cheap labour, with an average monthly salary of 160 to 190 euros (£140 - £166).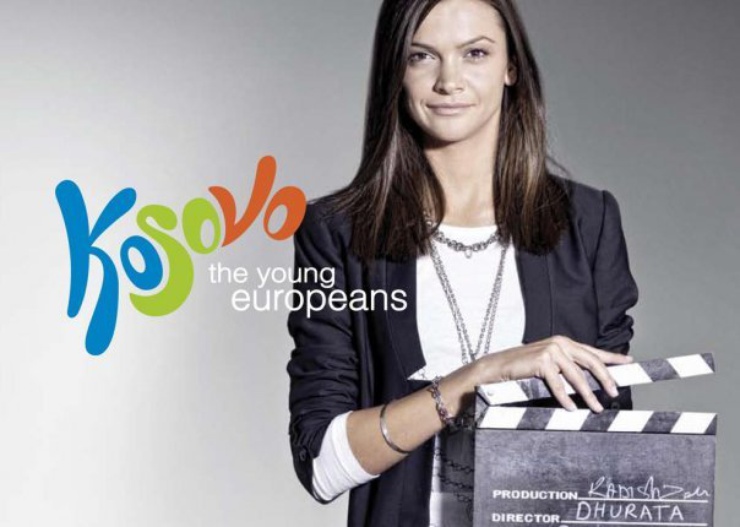 'Kosovo is a fanatic islamic state'
Whilst you'll spot a mosque at most corners in Prishtina and the majority of the population is muslim, less than 0.1 % would be able to explain the difference between a muezzin and a mullah. People drink and smoke (even during official meetings), and you'll find less women with headscarves than in Paris. The city of Gjakova in western Kosovo has an 85% population of muslim inhabitants but recently elected a catholic mayor - could there be more tolerance?
'Kosovo is war-torn'
We saved the best for the last. Over 10, 000 Nato Kfor troops are still in the country, securing historical buildings, churches and bridges. The widely known dispute between Kosovo and Serbia is strictly political; violent action ended in 1999. So, you won't get shot at when you arrive at Prishtina airport. A May 2008 UN report stated that the Balkans was one of the safest areas in Europe. Kosovo's crime rate is lower than any other Balkan country; according to 2009 reports released by the European commission and United Nations, it's the UK that currently leads Europe's crime record.
Images: cafe in Prishtina by ©decafinata/ Thomas Berg at Flickr;Dhurata Lipovica promoting a youth governmental campaign©courtesy of Young European campaign, watch the video here/ Video: ©DokuFestTV; courtesy of Youtube