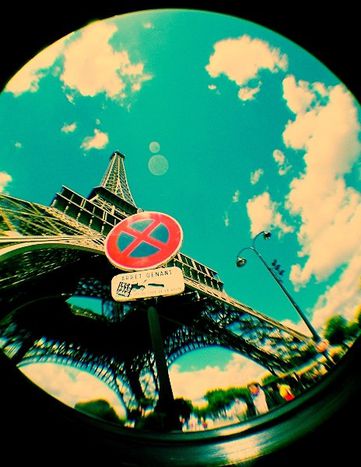 Discrimination: finding a place to live in Paris
Published on
Real Parisians know it all too well; even they need several months and an agency, usually, to find a home within the city limits, on the commuter belt of one of the 20 Parisian 'arrondissements' (administrative districts). But then how do foreigners fare in the cut-throat Parisian housing market?
So, how do you intend to pay for your home? This is often the first question posed to new arrivals to Paris. If they don't ask themselves the question, friends or family will instead. Living together with fellow newbies in Paris or ensuing communication problems is another issue too. Rents are a popular topic; it's also the stuff of nightmares.According to a Mercer survey in The Guardian in July 2009, Paris was the 13th most expensive city in the worl. The rising costs peaked in 2006; in 2009 a quarter of tenants were paying between 17 to 25 euros per m2. Considering the poor condition of many buildings, many of those looking for housing are asking how these horrendous rental prices are justifiable.
Landlords have the agony of…choice?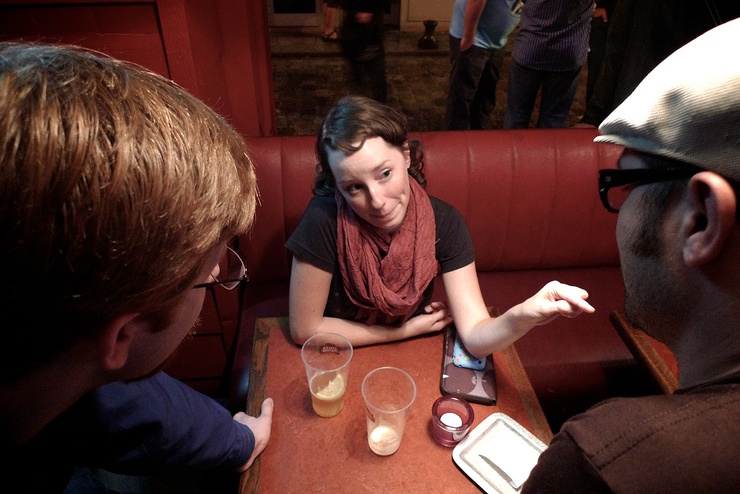 Zakaria is 24 and has been studying in Paris since November 2009. He doesn't remember his search for accommodation fondly either. His Moroccan nationality complicated his entry and enrolment into his university, not to mention exacerbating the difficulty of finding housing. Landlords ask that those without a steady income – i.e. younger or older students and interns – have a guarantor. It's also expected that, in the event of an emergency, this guarantor can advance three months rent at short notice. As if that wasn't enough, the guarantor must also be working in France too. 
The majority do not make it through the sorting process; this is seemingly of little concern to the majority of landlords in the Parisian housing market. Of the fifty of those interested in one advert, those tenants who pose the most difficulties –with the above criteria in mind– are simply excluded. The reason given by landlords when refusing non-native applicants is that, 'I have nothing against foreigners; I'm just not prepared to take the risk.' The most common excuse is the fear of having to pursue foreign tenants through the courts.
Zakaria had neither friends nor family on his arrival in Paris; he decided to look online and found a website called appartager.fr in no time, which lists flats to share. His current way of living is 'unusual' for him, he admits. He sleeps in the actual tenant's bedroom; the real tenant has moved his stuff into the kitchen in the meantime.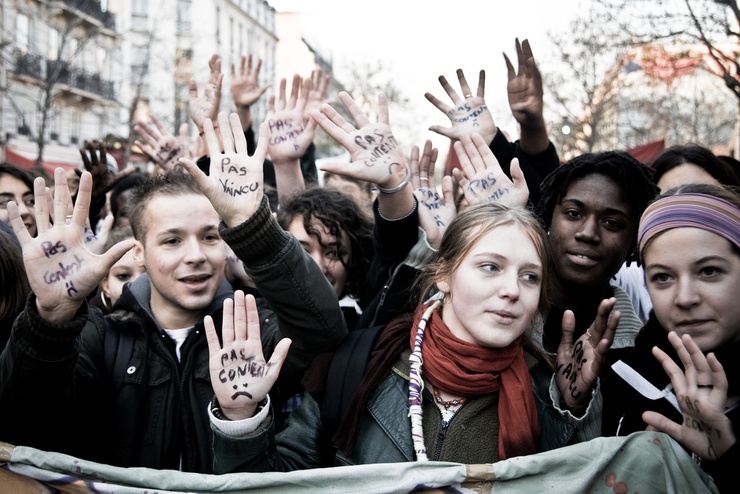 Getting a room in a hostel is pot luck
Many foreign students think that in emergency cases, they can ask the French student union (centre régional des oeuvres universitaires et scolaires, CROUS) for help with accommodation. The institution does in fact have about 4, 000 rooms in Paris. The low living costs in these hostels are highly coveted, but in reality it's only exchange students who have the right to a room in hostel. 
Emilie G, a student from Canada, has been very lucky; she has the right to a highly sought after room in 'Cité U' in the south of Paris. This is due to the agreement between her home university and the cité international university. Foreign students have who apply to universities like Sorbonne (in Paris), and make their own way without the benefit of being on exchange student programme have zero status. Even being an EU citizen is of little use when looking for accommodation. Every EU citizen can travel to Paris, but there is an art to finding housing, and control lies with those people who have wealthy sponsors. 
There are landlords and advisors online who suggest getting a so-called Locapass. This type of insurance for private landlords insures tenants in the event of being broke, and puts non-interest bearing financial guaranties at your disposal. Only people with steady incomes can apply for a Locapass in any case. Interns are also permitted to apply but only under the proviso that they are being paid; this is seldom the case nowadays. The Locapass is not however a dead-cert; the landlords will probably choose a French applicant if there is any doubt.
Only people with steady incomes can apply for a Locapass
So what hope remains for foreigners? The one option remaining is looking on those overloaded websites for available rooms in shared accommodation. You can be sure that shared accommodations, with tenants from overseas, do not have the problem of picky landlords at the very least. Kiki, a 20 year old model, came to Paris to model with a globally-renowned agency. A welcoming, friendly-looking photograph brought her to the central area of the 5th arrondissement in Paris. Kiki speaks only a little French and doesn't know anybody in Paris; that's why she accepted a very expensive offer without further delay. She is only staying France for a short period of time, which is why she accepts paying a horrific 900 euros (£805) in rent. 
The CAF (caisse d'allocations familiales, or family allocations office), offers housing aid which young people can apply for, but Kiki didn't apply. In actual fact, the application consists of over four pages but at no small cost; it can take up to two months to process. You can save yourself the stress involved by just paying more. Kiki is not earning badly from the modelling shoots anyhow. Thus, for many foreign students without an income, often 'lost in translation' and far from their homelands, the dream of studying in Paris quickly become a nightmare.
(Images: ©++zola++; beta.robot; philippe leroyer courtesy of Flickr)
Translated from Diskriminierung: Vom unmöglichen Suchen und Finden einer Wohnung in Paris