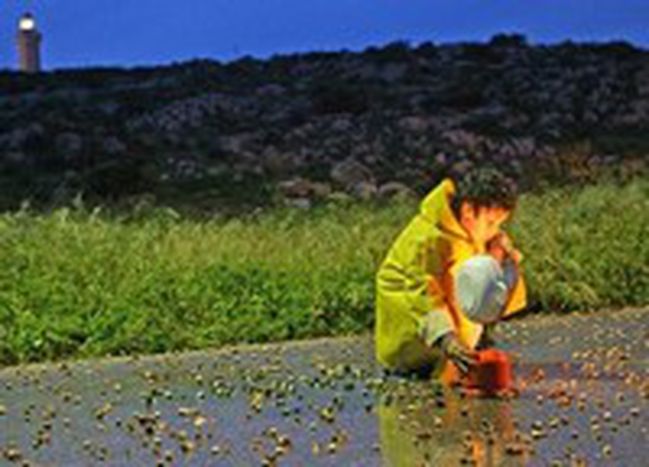 'Depressing' new Italian cinema
Published on
Quentin Tarantino's sweeping May statement finds an exception in current Sicilian-set offering 'Salvatore - This Is Life'
The story of a newly-orphaned boy in Sicily and his developing relationship with his northern Italian professor has moved audiences the world over. Sicilian director Gian Paolo Cugno's first film Salvatore - c'est la vie (2006) is an exceptional production by Buena Vista International and Italian company Globe Films - on several scores. In fact, Disney's first Italian production registered record numbers of student filmgoers on the peninsula in 2006.
The movie invites the audience to reflect on several central themes - childhood, school and family. It international screenings have ranged from the United States and Latin America to Australia and Asia. In Europe, it has already been released in Italian-speaking Switzerland, Belgium, Greece and Spain. It also finds itself on selection lists at both Russian and Dutch festivals. The next port of call is Germany, where the film will have its preview screening at the Munich Film Festival (June 22 - 30).
Salvatore - This Is An Italian Tale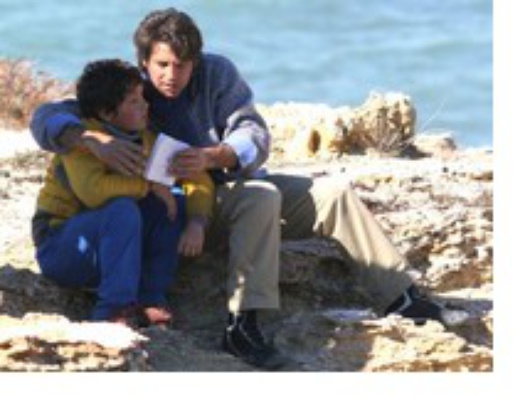 But who is Salvatore? The fictional young boy's parents live in the fishing boat town of Portopalo di Capopassero near Pachino in the province of Syracuse, in the south-eastern corner of Sicily.
Incidentally, it is also the birthplace of the film's director. 'I liked to look inside people's houses who left the door open when I was a child in Pachino,' explains Cugno. 'Salvatore tells the story of a young extraordinary boy like we all sometimes meet.' The locations chosen included the beauty of the southerneastern most point of Sicily, preserved from the harm of mass tourism. Agriculture and fishing are the main sources of income.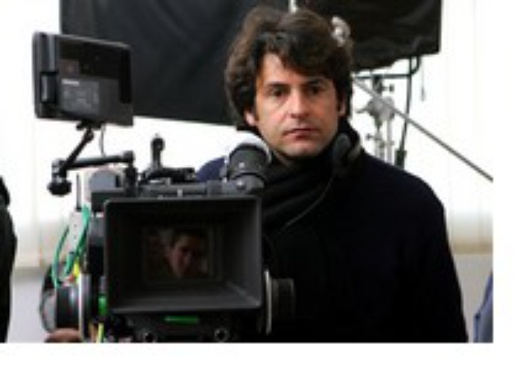 His parents recently deceased, the orphan is left to do his best to look after the family tomato farm in the evening and go fishing for his sister and grandmother. The amount of school that he skips leads to his headmaster one day deciding to take a day off and come to help him. In short, it doesn't take long before the two become inseparable. It's a place where solidarity is still a value strong enough for a whole community to rally and come and help a young orphan.
The film's title was taken from an anecdote told on set. The talented lead actor Alessandro Mallia is in fact a fisher not only in the film, but in real life too. Like Salvatore, he comes from a rural background, and his tender age does not prevent him from having a philosophy of life. When out of the blue he one day said c'est la vie ('that's life') during filming, the pudding stuck.
Italian cinema avenging Tarantino?
Italian cinema was a big loser and subject of several debates during the 2007 Cannes Film Festival. Cugno's debut film continues its success against the odds in the stormy sea of international cinema. In May, cult US director Quentin Tarantino stated in an interview with Italy's leading weekly Tv Sorrisi e Canzoni (literally 'TV Smile and Sing'), that 'new Italian cinema is just depressing. Recent films I've seen are all the same. They talk about boys growing up, or girls growing up, or couples having a crisis, or vacations of the mentally impaired.' Salvatore seemingly does not fit with the Pulp Fiction director's concept of cinema. Bad-boy directors aside, it's up to audiences to decide.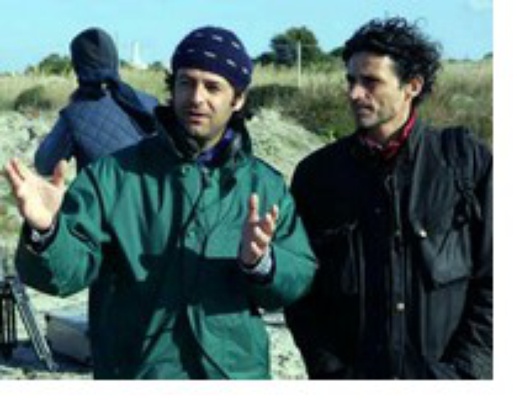 Meanwhile, the Spanish press has praised Cugno's film as an emergent new Italian talent. Germany will certainly have just as warm a welcome for the film in Munich. Back in the boot of Italy, for many Sicilian families the film perhaps provides an opportunity to take a new look at the landscape and social context of their native land.
In-text photos: Director Gian Paolo Cugno with young protagonist Alessandro Mallia, the director himself and with actor Enrico Lo Verso (Antonio Parrinello)
The Munich Film Festival programme
Salvatore - This is Life with Enrico Lo Verso, Alessandro Mallia, Galatea Ranzi, Gabriele Lavia, Giancarlo Giannini, Lucia Sardo.
- Saturday 23 June 2007, 8pm: Forum am Deutschen Museum 1
- Sunday 24 June 2007, 10.30pm: MaxX 3
- Friday 29 June 2007, 9.45am: MaxX 1
Translated from Salvatore batte Quentin 1 a 0