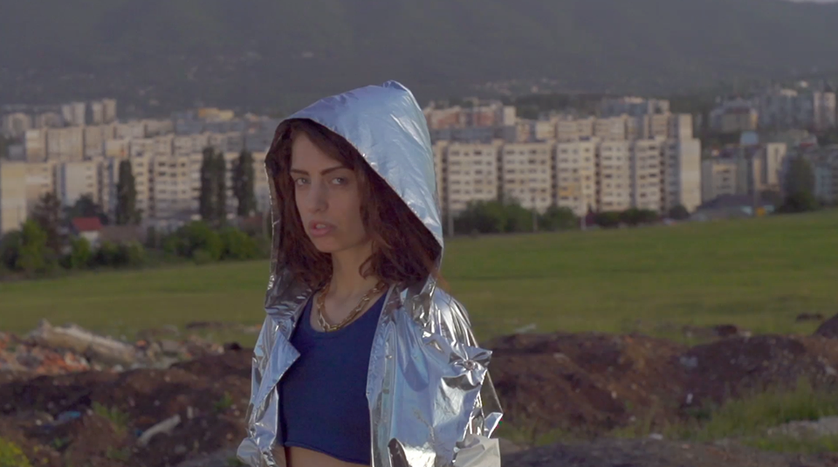 DENA: "Oh, Now I've Gone and Dissed the Whole of Europe, Innit?"
Published on
DENA is winning people over with her unique mix of heavy beats and Berlin bling. She's currently on tour in Europe with her latest album Flash. Cafébabel met up with DENA in Cologne, where she won over new fans with her nonchalant and street-smart style.
Meeting place: King George Club, Cologne. The club is just about as hip as it is tiny. It's too hip for me; I didn't even get through the door last time. It is, however, one of the most sought after venues in Germany and one of the stops on DENA's tour for her latest album Flash. I now take a look around and wonder where on earth DENA is supposed to perform amongst the plushy armchairs, the retro lamps and the bar. The owner points at a little spot in the middle: "Here". It works in a way. Everything's hip, cool and stylish here. And that's exactly how I expect DENA to be.
That's what Denitza Todorowa has been known as ever since her first single, the internet hit Cash, Diamond Rings, Swimming Pools. Wearing a baggy jumper, gold chav chains and in the coolest music video in the history of flea markets, DENA played straight from our hearts into our dancing feet with her catchy hip-hop beats, pop-like hooks and cool rhymes.
DENA - Cash, Diamond Rings, Swimming Pools, 2012
The mash-up between the 'Balkan from the block' and Berlin Neukölln struck an impact like a bomb! Everyone was excited for the album and weren't let down. After all, Flash has made it clear; this mix is just her style: cool, a little sassy and to the point.
It's the latest hipster shit innit? Or what?
"Let's go down to the bagel house and get a coffee." Well this here certainly doesn't look like contrived Berlin hipster chic. We're drinking coffee, Backstreet Boys are playing in the background and DENA looks so cool that you take it she's just doing her own thing and isn't bothered whether that matches up to a certain style or not. And that's how she puts it herself. Style is something more abstract for her. "It's more like a sense of life that you have for something. For me it's something intuitive." So it's simply a sense of life? No bullshit? For real?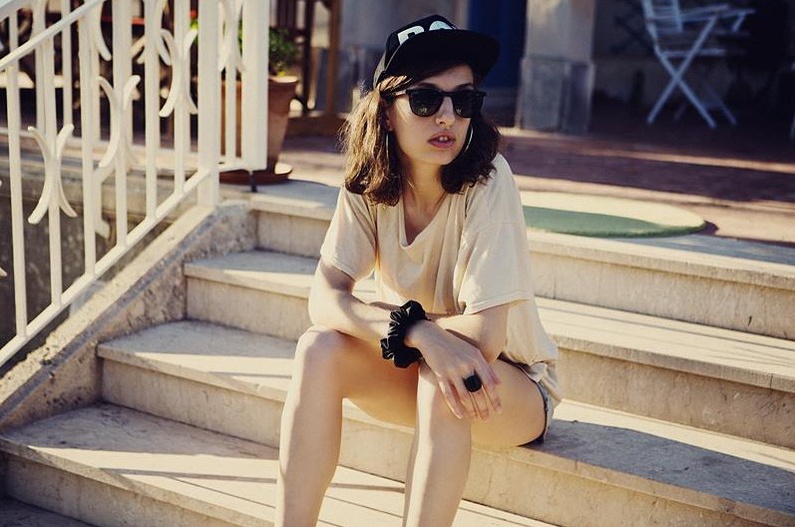 Yep, simply a sense of life. And where does it come from? From her Bulgarian roots? Or from the Neukölln hipster scene? Or is she a typical example of the cool European youth of today? Guess again. DENA has her own completely unique view of things: "Europe's a subject which has always concerned me."
The Bulgaria-born artist has been living in Berlin for ten years now. She first came to Germany to study and even the first stage was stressful, because she needed a visa with Bulgaria not yet being in the EU. "The EU is definitely an elitist club. We think it's completely normal to go for a weekend break to Vienna to see the opera, but that's absolutely not the case for people from Macedonia or Turkey. I really do believe that some things are regulated through passports, IDs and membership. And it's a double-edged sword anyway – Bulgaria before and after the EU – as I've experienced it. Of course, I'm very happy that I can now fly anywhere with easyJet within an hour, and everything seems like a tight-knit community in a way."
DENA - Guest List, 2013
A tight-knit community, yeah?
Aha! So she must represent the young, hip Euro-generation then? Yes, a little bit, because even DENA was once an Erasmus student. She studied for a semester in Istanbul and there she got her own completely unique outlook on Europe: "When I was there, I was always hanging out along the Bosphorus straits and I thought to myself, 'OK, so this is where Europe comes to an end!' At least geographically, but you'd never see that in the way the people feel. They'd never say that Istanbul was part of Europe or something. Geography and what goes on in people's heads are two completely different things."
And it's a bit like that in Bulgaria too, she explains: "I don't go there very often anymore, but it is often discussed in Bulgaria and people mix with others. Are we European? Well 'European' is sort of used as the epitome of civilised society and positive values. But 'European' is a real political term in Bulgaria. But the thing that's seen to be European there is really this club of five super powers." Puh, so she's no child of Europe then?
DENA feat. Erlend Øye - Flashed (Acoustic Version), 2014
The singer gets most of her inspiration from friends and by working with other artists. Now that's no great surprise because, after all, she's already worked with people like Erlend Øye, Jence from Digitalism and Ballet School. Does living together with everybody in Berlin make a bit of difference as well? Well, she really couldn't imagine herself living anywhere else at the moment.
The thing she finds so great about Berlin is "that everything is so international and mixed and you're not constantly confronted with where you come from. People there don't often say, 'Oh, you've got a funny accent, so where do you come from?'." And that just creates a completely special atmosphere in Berlin which DENA really appreciates. "In terms of a feeling of freedom, I don't think about any languages or barriers whatsoever. I actually live completely free from barriers."
DENA's style is a sense of life. And that probably lies somewhere between Bulgaria, Istanbul, Berlin and the rest of the world. "Oh, now I've gone and dissed the whole of Europe, innit?". No, it's all good. She's got her own opinion and she's got nothing to do with all the boring hipster fuss. She seems to just enjoy getting inspired by the people around her and those who work with her. "Haters gonna hate, lovers gonna love, one thing is for sure," she sings on her record. We love her! Because she's clever this DENA, and she's just herself. No bullshit. For real.
Translated from DENA: Oh, jetzt hab' ich Europa voll gedisst, ne?