Demographics, loser Brits and Istanbul blog
Published on
Ageing societies, art, politics, love... is there anything that our bloggers don't write about? (No!)
I feel so old...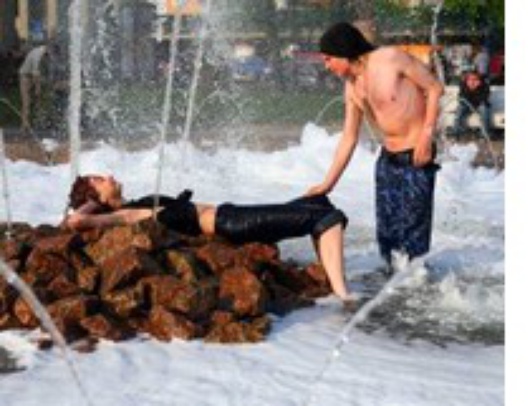 In general, Europe's population is ageing. Especially in some regions, due to birth rate decline and young people migrating to bigger cities in search for employment. At the same time, other regions are experiencing some sort of rejuvenation, mainly thanks to the impact of immigration. How does this affect societies in Europe - their structure, their culture, their cohesion? How does it affect Europe's relationship with a predominantly younger world - Africa and Asia? These are the questions that demographicdilemma.cafebabel.com (English) tries to answer
Go Britannia!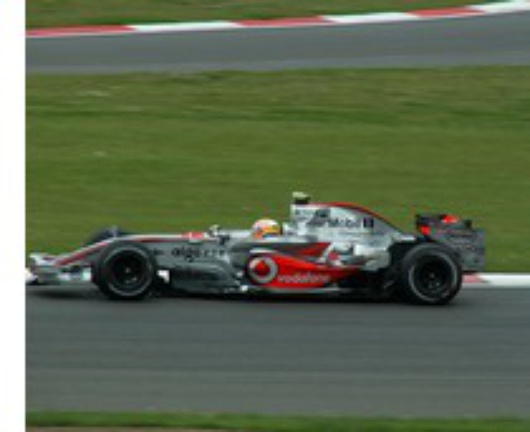 He's Brit, cynical and knows no mercy. But at the moment he's trying to forget about English losing the rugby final to South Africa by focussing on some Lewis Hamilton guy who is taking part in the Brasilian Grand Prix. I'm not much into sports, I don't even understand what rugby is all about, but it's fun to read. More on chrisblogs.cafebabel.com (English)
Dr. Babel's fun factory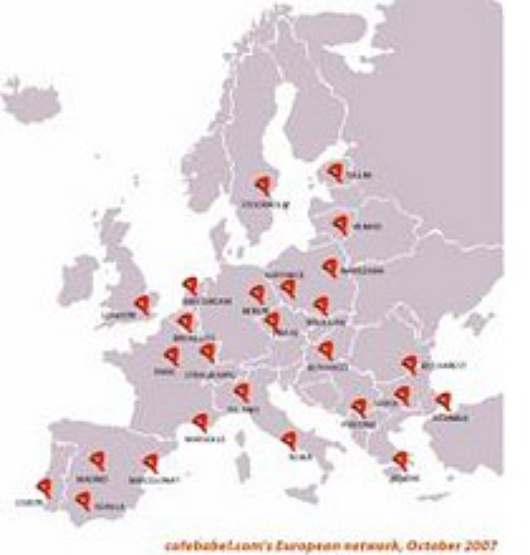 Want to have an insight into the babel community? Or see our PR manager blush beetroot as he launches the official babel E-community in Paris? What about seeing exclusive shots of our funky British editor working from cafebabel.com HQ in her Miami-Vice-like sunglasses, or our Spanish editor harassing some poor guy selling EU-flag umbrellas during the semi-final of the rugby world cup in Paris? Or maybe you'd like to have your own babelblog and don't know how to do that? Go to coffeefactory.cafebabel.com (English, French, Spanish, Italian, German, Polish, Catalan), to find out
Pro-EU oriented anti-federalist
Can you be pro-European Union and not a federalist? Can you think Europe is a dream and hate Brussels-type idealistic speeches? Can you be a competition law freak and left-oriented at the same time? Eurobeauf, author of zincdeleurope.cafebabel.com (French, English) claims that this is possible. Do you?
All is full of love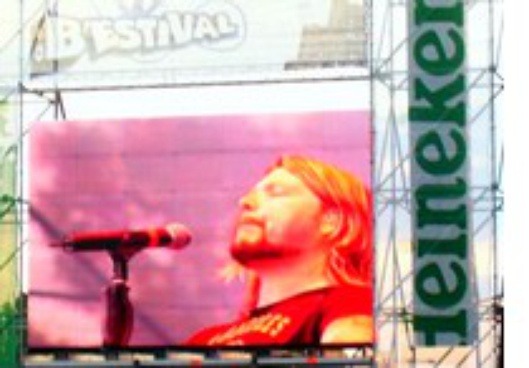 Bucharest.cafebabel.com (English, Spanish, Romanian), is not only about the capital city of Romania. They discuss various subjects from rock open air concerts putting them on the map to love stories, problems of youth employment to photo exhibitions and elections for European parliament. That's what I call an editorial blog! Not some oh-my-god-I'm-so-freaking-clever boring essays on EU. Now. I said that.
This week's new entry amongst recently created babelblogs is istanbul.cafebabel.com (English, Turkish) Istanbul! We have a team in Istanbul! Insight into one of the most interesting and at the same time most fragile issues in today's Europe - priceless
In-text photos: Grand prix: (Flickr/ bayonetscott), others: see blogs