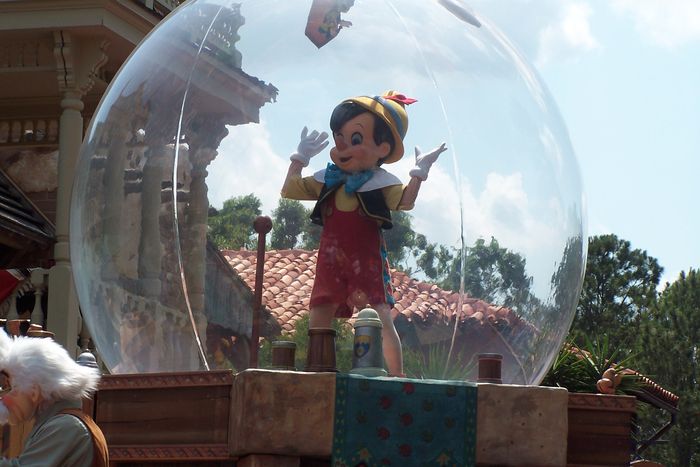 Demagog: calling out politicians' Lies in Slovakia and the Czech Republic
Published on
Politicians lie. Indeed the cynics amongst us would say that polticians lie all the time. But how can we catch them red handed? Only by closely analysing their words. Tired of letting politicians manipulate and make up facts, citizens in Slovakia and the Czech Republic have taken matters into their own hands. Launched in 2010, Demagog is hounding politicians into telling the truth
Fact checking has been around for some time in established democracies but it is still a relative novelty in central and eastern Europe. Further east, politicians have often been given an easy ride and allowed to say anything they like without being properly challenged.
However, in Slovakia and the Czech Republic, the tide has been turned by the aptly named project- Demagog- launched in March 2010. Demagog was founded by Matej Hruška and Ondrej Lunter, students  at the time at Masaryk University in Brno. Demagog was inspired by US platforms such as FactCheck.org and PolitiFact.com.
'There are three types of lies- lies, damn lies, and statistics'- Benjamin Disraeli
Project coordinator Veronika Frankovská explains the impetus behind the project. 'We also felt that moderators of TV debates often hadn't played an active role in pointing out that somebody had repeatedly used an untrue statement,' says Frankovská. 'Even their political opponents failed to do it. So we decided to take the initiative.'
Demagog primarily analyses TV debates on Sundays but recently it has commenced so-called ad hoc fact checks, which are aimed at assessing statements related to a hot topic in a particular week. Journalists who follow Demagog's analyses certainly benefit from this broader picture. 
'It would be great if their output were more frequent,' says Michal Havran,  editor of JeToTak, the Slovak version of Le Monde diplomatique. 'Maybe they should also pay less attention to irrelevant details,' he adds.  Political commentator Marián Leško, currently writing for Trend magazine, is of a similar opinion. He believes that Demagog should focus not only on the TV debates but also on what politicians say in public, especially when their claims are in conflict with the facts. 'It would be amazing if public actors lived with a feeling: 'Stick to the facts because Demagog is listening',' says Leško. 
'History is a set of lies agreed on'- Napoleon Bonaparte
The most pertinent question is whether Demagog's fact checking has improved the 'political culture'. Marián Leško believes it has because a discussion in which the facts are not respected is redundant. Such a discussion simply reveals politicians' inclinations without driving the debate forwards. However, Michal Havran appreciates that the project has taken public discourse 'beyond the borders of religious belief that we had in the 1990s'.
Nevertheless, both are sceptical regarding the impact Demagog has had on politicians. Havran believes that it may influence the enlightened part of the audience. Leško differentiates between two types of politicians- 'Those who speak to a better informed and more critical audience know that a loose use of facts could damage them. The politicians who speak to their fan clubs do not have to care about it. And they don't care,' he concludes. The problem Leško sees is that the public as a whole still doesn't consider the unfaithful use of facts as an impeachable offence for politicians. It is only a minority that has high expectations of politicians.
Veronika Frankovská believes that the way politicians use Demagog's output is peculiar. Many of them try to use it against their opponents. Paradoxically, they tend to spin it, interpret it wrongly or use it incorrectly. She adds that even former prime minister Iveta Radičová used information from Demagog incorrectly in her book, Country of Thick Lines, 2013. It seems that old habits die hard.
Truth to lie and back again
It is common practice for politicians, or more often for their assistants, to contact Demagog and request a change of assessment. Although in many cases it is sheer opportunism, Frankovská admits that sometimes they actually submit information or sources that were not available before. Demagog then changes their assessment of the statement, from unproven to true, for example.
There have also been attempts to question the methodology, objectivity or neutrality of the project. This may suggest that politicians, political parties or government organisations perceive Demagog as an important player on the political battlefield. Not a bad result for a core team of five people and 10-15 interns.
Truth is infectious
Demagog cooperates with various media outlets which publish its analyses. It is also becoming a sort of mentor for similar platforms in other countries. The project is striving to build a stronger partnership with fact checkers in central European countries such as Poland and Hungary.  Further afield, Demagog wants to initiate a fact-checking portal in Georgia, a project which is certainly needed in a very active but very polarised civil society.  As the European Parliamentary elections approach, Demagog will turn its lens on statements regarding the European agenda.
Although some people may see the project as too negative and just increasing our frustration with politics, Veronika Frankovská would argue otherwise. 'It activates society and in fact, if you look at the statements, only a small proportion are outright, serious lies. Many untrue statements are just mistakes whereby their authors obtained incorrect information.'