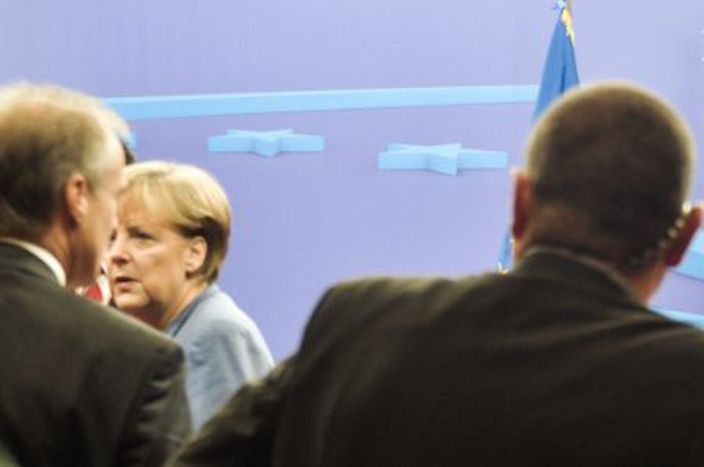 Dark Times for Europe
Published on
Photos and text by Nikolas Konstantin
Today in Brussels the Heads of State met to discuss the future of the economic union. As waves of protests flood European capitals, the Greeks are up to their necks in debt, and ratings are shaking the once secure pillars, the future of the European project is uncertain. Nikolas Konstantin covers the dark clouds over Brussels.
The doubtful face of a leader
Germany's leading role in the crisis wavering. At home Angela Merkel is more unpopular than before - voices attest that her leadership is lacking direction. On the European stage her vision and leadership is dearly needed.
Buzeks Optimism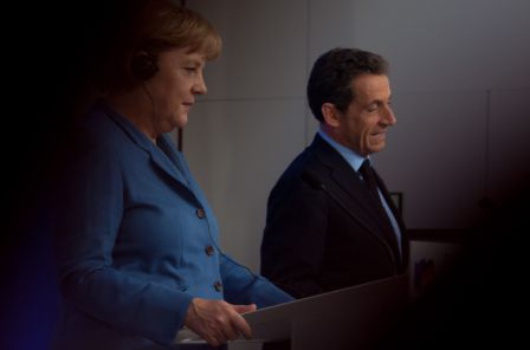 Jerry Buzek attests "Our citizens are tired, but we must explain better that we are working hard in their interests.". His optimism for the future is addictive. According to him a new treaty is only a matter of question of time.
2 Holding the reigns of 27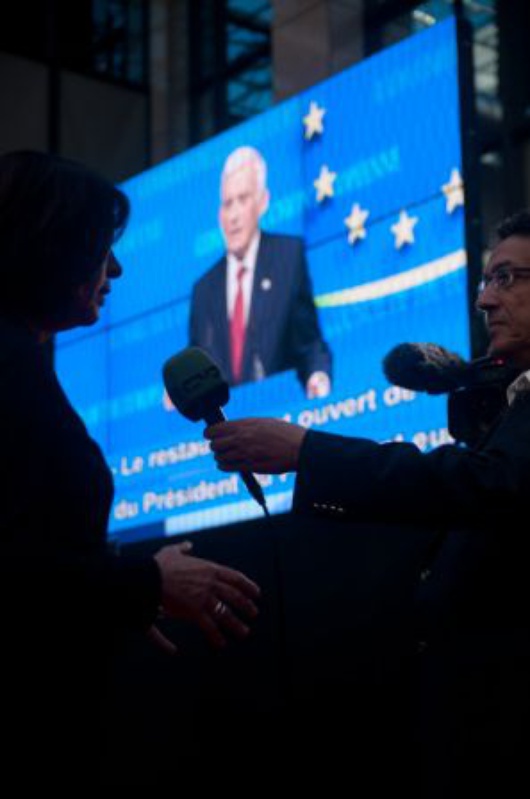 2 countries show unity, but where are the others?
Slave to the market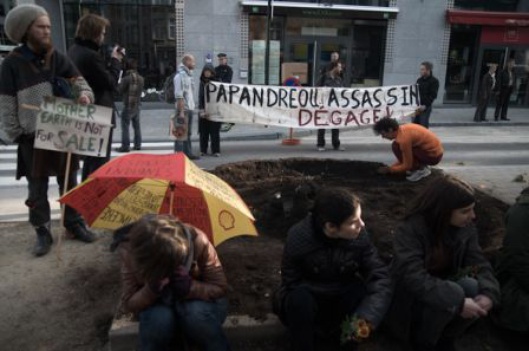 The economic crisis has taken hold. Rating agencies are deciding the value of Europe.
Demonstrations
Of the "99 %" around 40 people show up at a demonstration in front of the European Council summit. United only in knowing what they don't want. A clear voice and direction is lacking.
Politicians are searching for solutions ...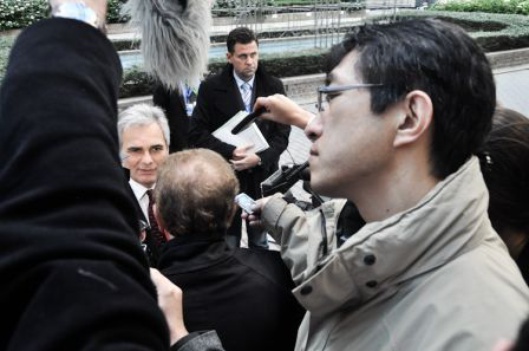 ...while the the press demands.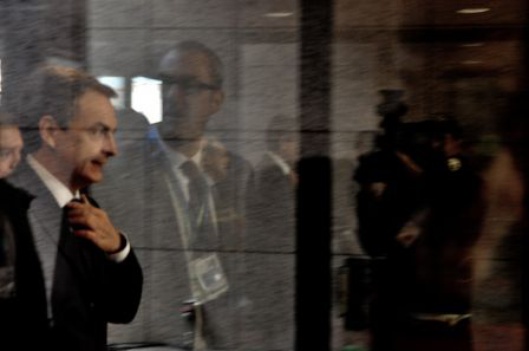 Spain is afraid of catching the cold
Is Greece's economic disease contagious? Spain is in the beginning stage of catching the flu.