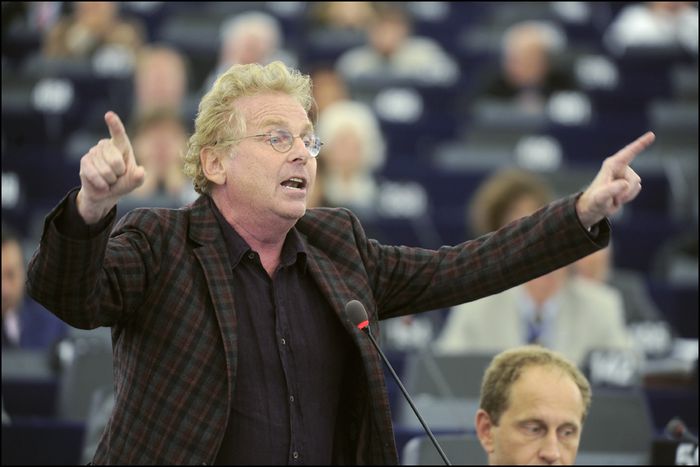 Daniel Cohn-Bendit lets rip on new EU 'commission of hypocrites'
Published on
'Just before St Valentines Day we tell Mr Barroso 'Je t'aime moi non plus'' - the French-German co-president of the pan-European greens was more than slightly sceptical about the approved commission on 9 February. See the video (in French)
According to Dany Le Rouge ('Dany the Red'), the three biggest groups in European parliament (EPP, PES and ALDE) are a 'coalition of hypocrites', who are incapable of managing the pressing issues of the EU. After the 'Brussels trials' of the 27 new commissioner-delegates during January and February, Jose Manuel Durao Barroso's team for his second mandate at the head of the EU commission - called the Barroso II - were approved with 488 votes, 137 against and 72 abstentions. The 27 commissioners, of which nine are women, can now get to work - though the green furies of this EU world will be watching them.
Video:  ©EurodeputesEE/ Dailymotion
Translated from Neue EU-Kommission bestätigt: "Koalition der Heuchler"