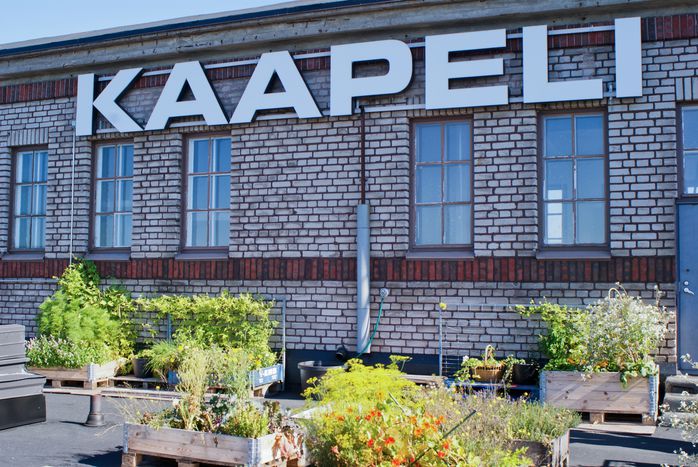 dancing and touching their way to the future: Helsinki's cultural utopia
Published on
In west Helskinki there is a peninsula. An industrial district in the first half of the twentieth century, this peninsula is home to Kaapeli, formerly a factory manufacturing telephone and electrical cables. The huge chimneys offer the only clue as to what it once was. Kaapeli, or 'Cable Factory' is now an alternative center of culture and art
When construction was completed in 1954, Kaapeli was the tallest building in Finland. Interrupted by the Second World War, construction took 15 years in total. Finland paid off 6% of its war debts to Russia through the production of telephone and electric cables. It was undoubtedly the first director, Werner Weckman who imbued Kaapeli with its creative spirit. Weckman was previously a double olympic gold wrestler. He provided the workers with sports facilities in the factory and a boxing ring on the roof.
From galoshes to galleries
In the second half of the 60s, Nokia came to Kaapeli. The Cable Factory merged with the Finnish electronics company which was at that point better known for its rubber galoshes than its phones. In the late 80s, the company decided to stop production at Kaapeli. At that time in Helsinki there was such a dearth of places dedicated to art that Nokia began to rent the empty space to local artists. The company planned to destroy half of the building and turn the rest into schools and hotels when the last Nokia employees left the factory. However, the artistic community refused to accept the proposed demolition of this historic building. The artists gained the support of personalities from the world of culture and media attention snowballed. Today Kaapeli is Finland's largest cultural centre and tenants number around 250. Due to the low rents and attractive location (Kaapeli is only two metro stops from the city centre), the premises are very popular.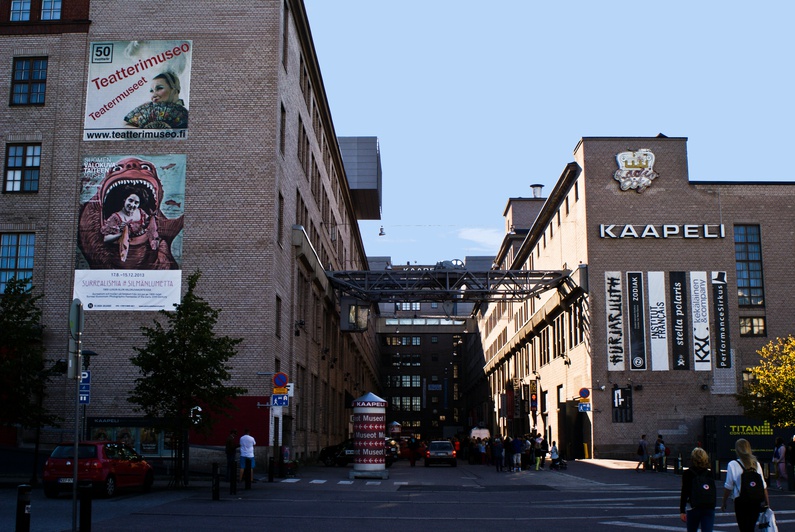 A melting pot
Kaapeli is a melting pot of cultural and artistic initiatives. The factory is home to dance studios, theatres, art workshops, three museums and twelve galleries. Each year, one of the tenants organises a party called the 'Recycling Factory'.
Showing me round the factory, Anni Syrjänen, Kaapeli's communications officer explains, 'This initiative is very characteristic of Kaapeli, which in itself may be said to be the product of recycling.' Artistic chaos reigns inside the giant brick building. You can lose your way easily in the labyrinthine corridors. Something unusual lies behind every door.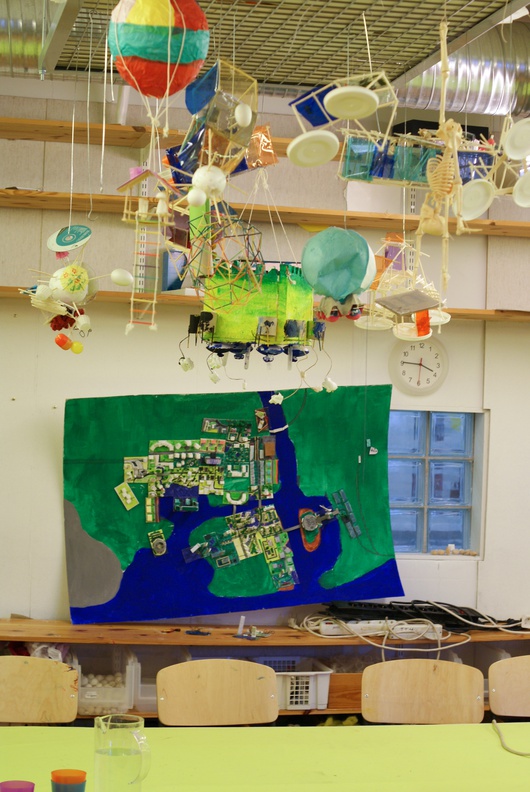 Behind one we discover a recycling room where tenants leave clothes, toys and even electronic equipment so that others may benefit from what is no longer needed by the original owners. 'It's where you go to find a warm jumper,' says Anni. Also located on site is a place to eat where I sample the traditional bean soup. Tenants have access to the factory roof- something necessary for safety reasons - and up here, someone is responsible for tending to the herb garden. And there are plans to build a sauna of course. In Finland, all self-respecting organisations need a sacred sauna.
infant ARCHITECTS 
Aside from saunas, Finland is also renowned for spectacular designs and creative architectural solutions. After visiting Arkki, a school of architecture for children and young people, I begin to understand this phenomenon. Finnish people learn the basics of architecture from an early age. Lessons in architecture are extracurricular, yet, just like music and dance classes, they are partly funded by the state. Arkki is a family business: Phila Meskanen founded it with his mother and a friend just 20 years ago. Jenny, who is thin and blonde, is occupied at present with the first lessons of the school year. The small group of children consists mostly of boys. I note the penchant for long hair amongst this group of seven year olds. With expressions of intense concentration, the children attempt to stick together different coloured matches to create a pyramid roof and a 3D cube house. The youngest students are just four years old. The infants talk about shapes, colours and light, over time learning to put it all together. As stated in Finland's programme of education, their aim is not to train future architects, but rather to develop conscious citizens.
THE HOUSE OF DANCE
Kaapeli is known as the house of dance, and with good reason. The improvisational dance troupe, Contact works on improvisation based upon constant interaction with other dancers. Believe it or not, this is a country where physical contact is taboo and the concept of personal space is more sacred than in any other place. 'It's been six years since I came to the course for the first time,' says Jouni, a tall, dark-haired man who also teaches ethnic dance. 'It was like I had finally come home. It is a meeting place for people who are not afraid to be close physically.'
Jouni has brought a pastor called Riikka with him. This is only the third time that she has come and she is terrified. 'It is not easy to touch someone you do not know. It takes courage,' she says. Jouni explains that physical contact is not the only challenge for the Finns - improvisation is also difficult. They are used to being told what to do. Here, the only limitation imposed is time. For three hours, the dancers will roll on the ground, touching and humming. At the end, there is time to talk about what they have just done. One woman, who appears youthful despite her grey hair, seems like she has something to say. But instead of talking, tears begin to flow down her cheeks.
It's not just Contact that attracts people to Kaapeli. Before Jouni started dancing, he had never been to the Cable Factory. Now he often comes to wander the museums or to see performances. In the past, Kaapeli produced telephone cables that were used to connect people. Today, in the same place, people are connected by culture and art. The idea that our past can transform our future is no longer a mere utopian vision- here in Helsinki it has become a reality.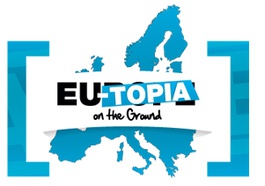 ©Adrien LeCoärer for cafébabelThis is the third in a series of special monthly city editions on 'EUtopia on the ground'; watch this space for upcoming reports 'dreaming of a better Europe' from Naples, Dublin, Zagreb and Helsinki. This project is funded with support from the European commission via the French ministry of foreign affairs, the Hippocrène foundation and the Charles Léopold Mayer foundation for the progress of humankind
Translated from Helsinki: sztuka, architektura i taniec w fabryce kabli