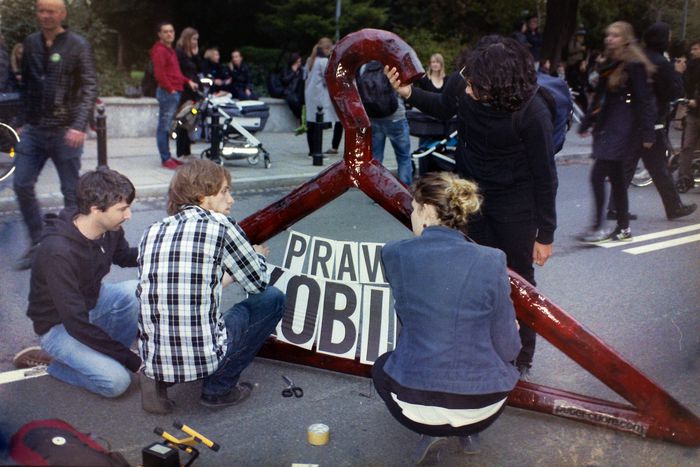 #CzarnyProtest - a requiem for Polish women's rights?
Published on
Three parallel protests took place in front of the Polish Parliament last Thursday. Two of them - one organised by the Razem party, another by the group Dziewuchy Dziewuchom - ardently objected the government's proposed abortion ban. Next to them, armed with posters with bloody foetuses, protested those who wish to criminalise women who terminate a pregnancy. 
While the turmoil of the opposing groups escalated in front of the Polish parliament during the first reading of the proposed reform of the abortion law, inside the building the country's political elite more or less convincingly tried to prove that they have society's best interests at heard. Curiously, according to the MPs of the ruling Law and Justice Party, these interests lie in criminalising women who terminate pregancies because of  rape, life or healt threat or serious foetus malformation.
Poland already has one of the most restrictive abortion laws in Europe. Pregnancy termination is permitted only in the three aforementioned cases. If the new bill sees the light of day, these three exceptions will cease to exist and women who undergo abortion, or even have a miscarriage, could be sentenced to prison.
Thursday's session saw the MPs voting on two law propositions: one proposing the introduction of the total ban on abortion and the other - categorically different - opting for more sexual education in schools and permitting for abortion until the 12th week of pregnancy.
As a result of the vote, the motion of refusing the total ban on abotrion has been dismissed. Also, the referendum on the question that was lobbied for by the opposition, will not take place.
What now?
Marek Kuchciński, Marshal of the Sejm [Poland's equivalent to the Speaker of the House of Commons, Ed.] proposed that the project should now be analysed by the Comission of Social Policy and Family, the Justice Comission and the Human Rights Comission in further readings. 
"This joke isn't funny anymore," warn activists from the group Save Women. They announced a general protest on 1 October.
Dominika, who took part in yesterday's protest, describes it for us: "Almost everybody was wearing black. There were plenty of parents with children. The Catholic protesters were sparse and they were mainly praying. They carried horrible banners with bloody foetuses. The overall mood was rather dishearting."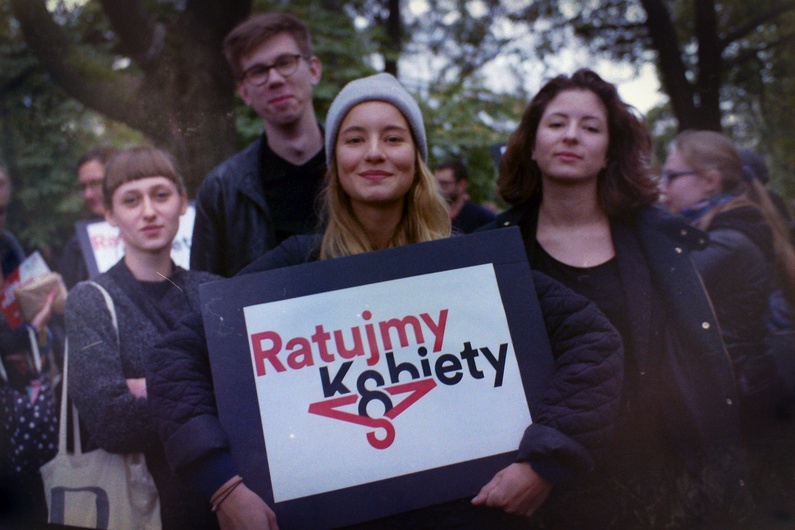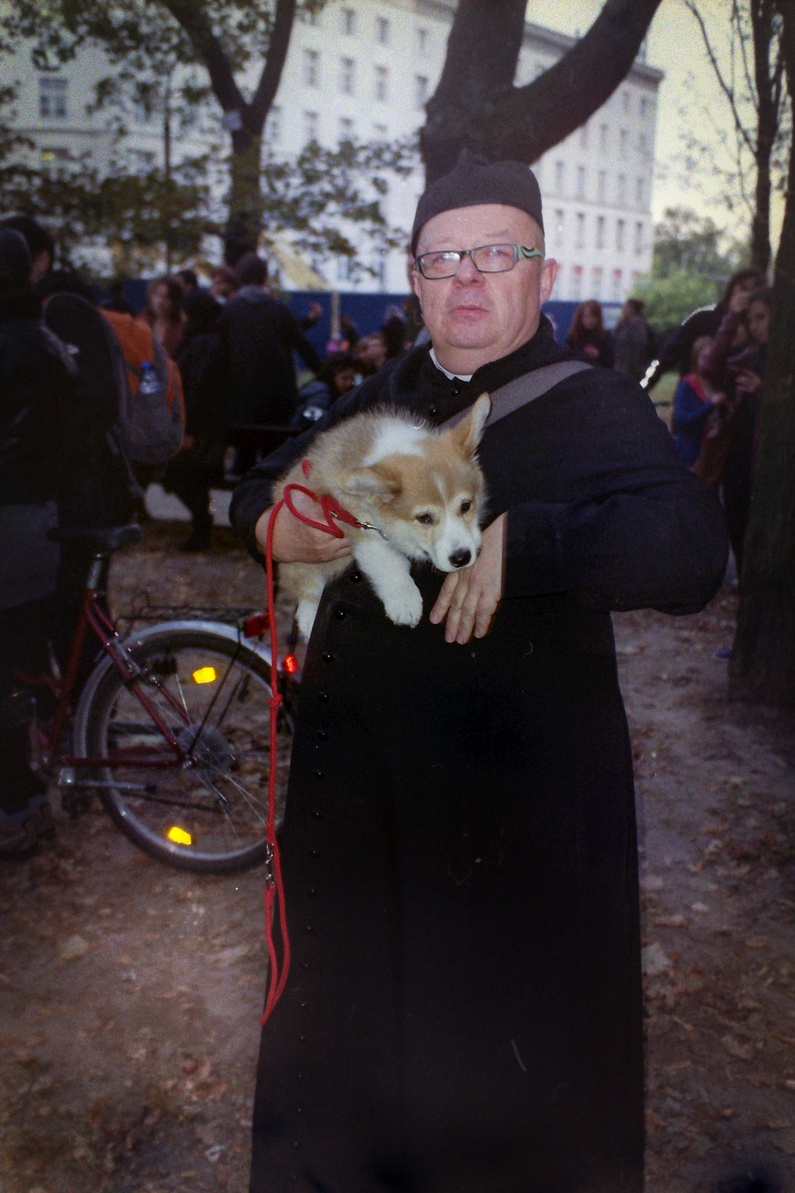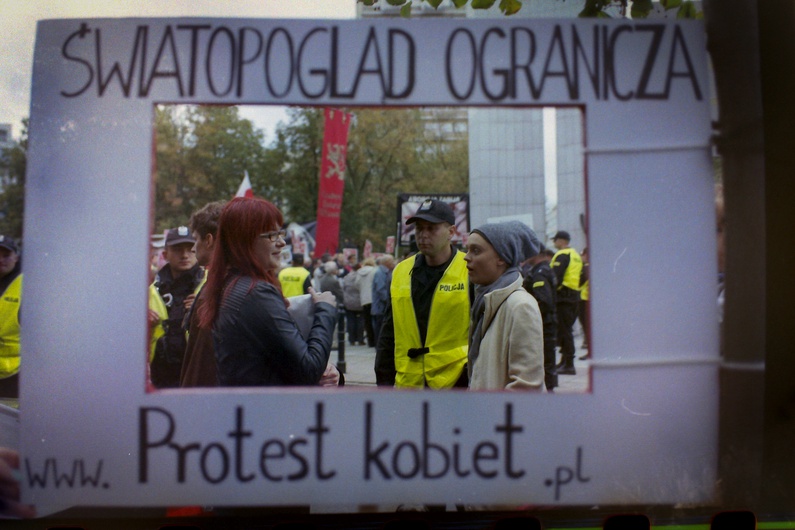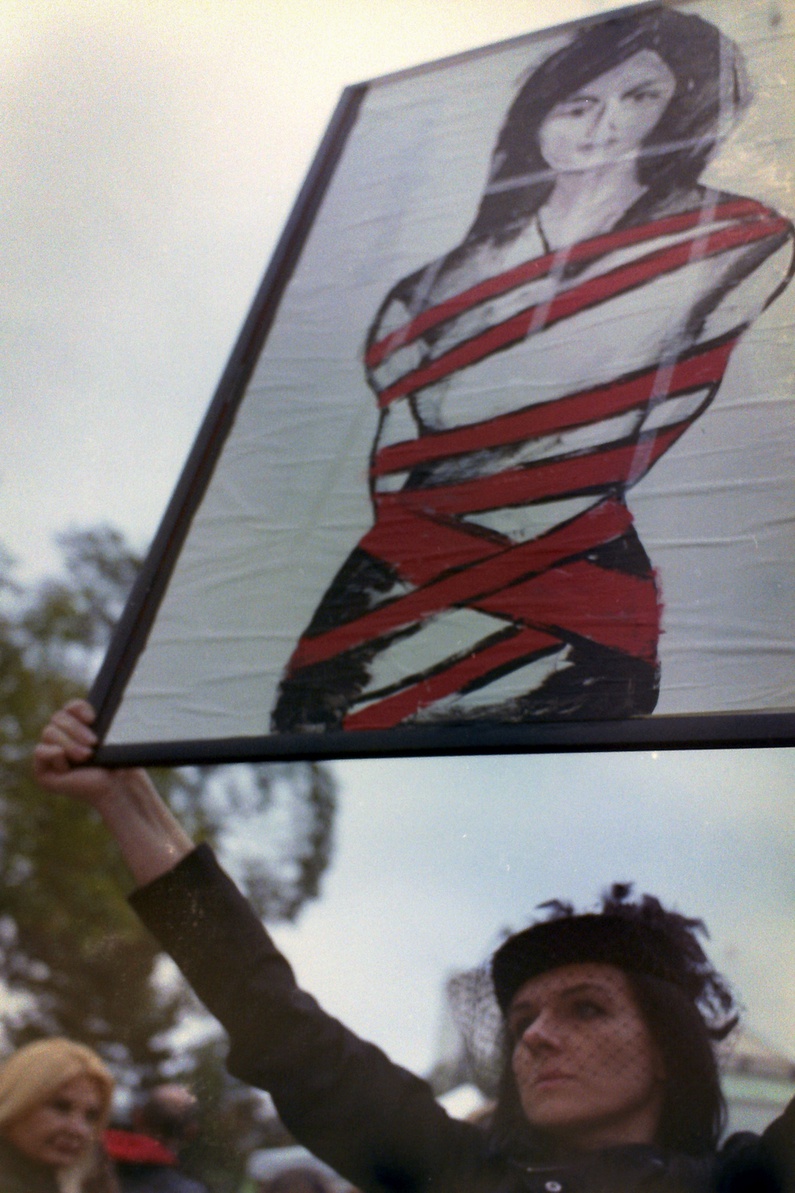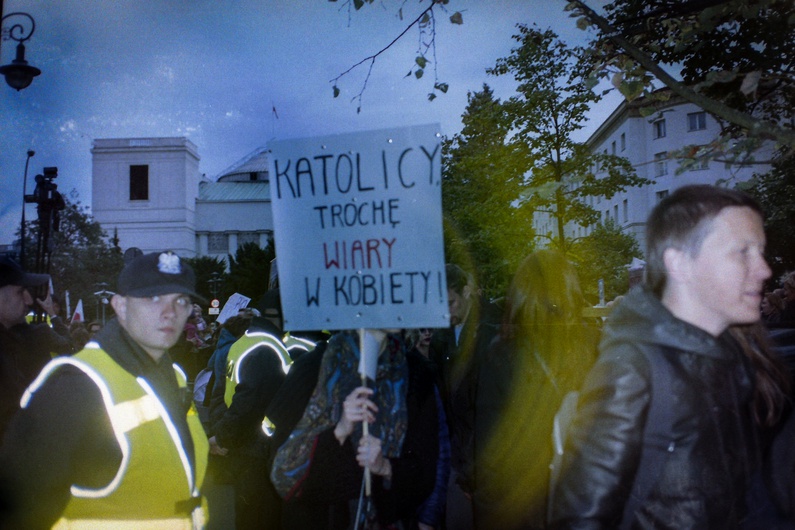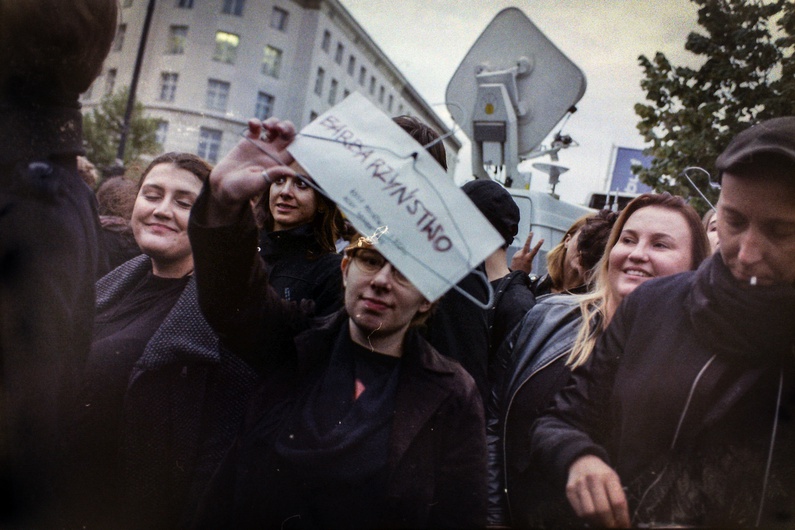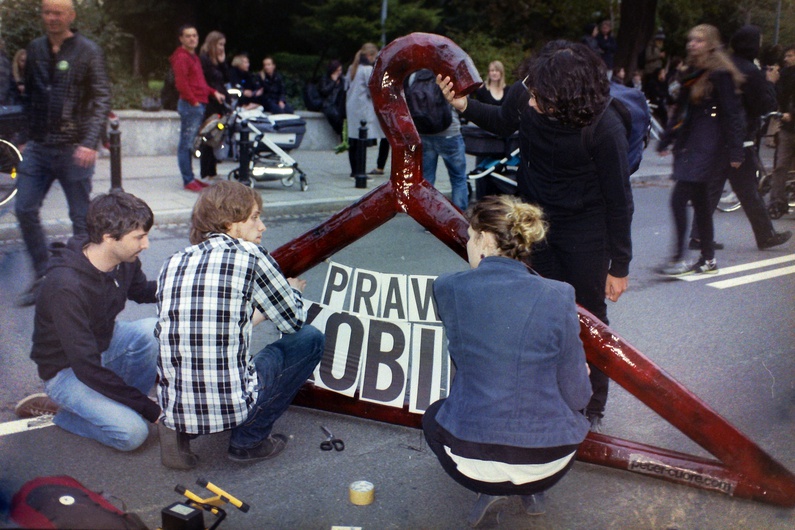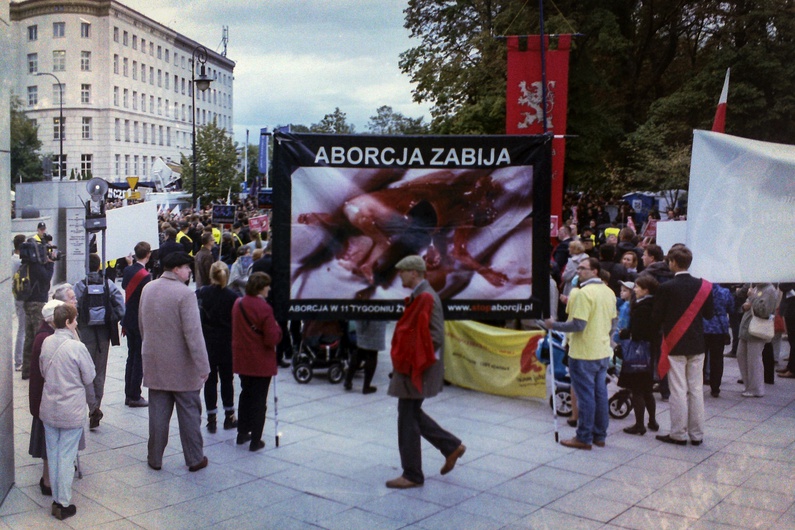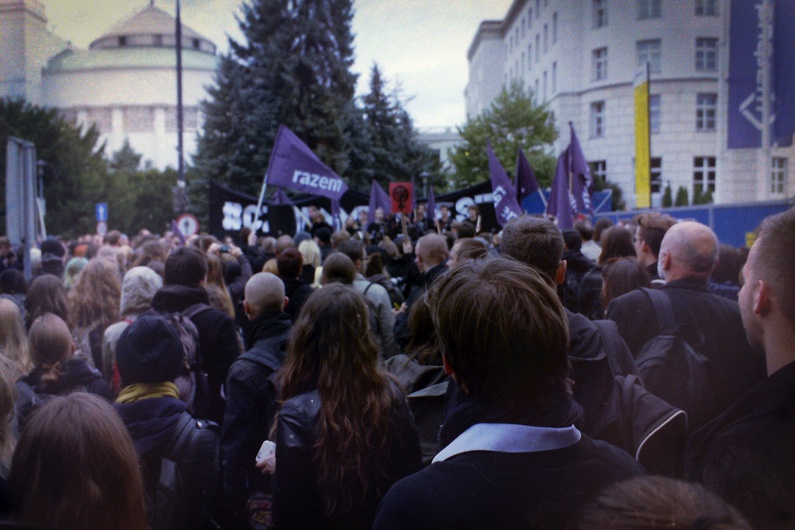 Translated from #CzarnyProtest - prequel do requiem dla praw kobiet w Polsce?