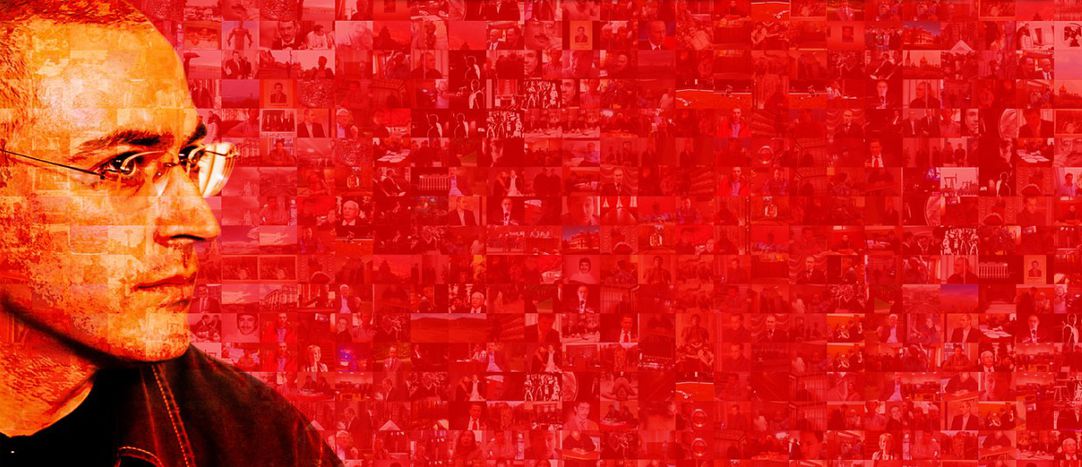 Cyril Tuschi's 'Khodorkovsky': 'I'm not so frightened - I'll be flying to Moscow premiere'
Published on
The Berlin-based director on the power struggle between Vladimir Putin and the former oligarch Mikhail Khodorkovsky - who is probably Russia's most famous prisoner - are depicted in his documentary thriller, which is to be released in Russia on 2 December - if all goes well. Interview
cafebabel.com: Mr. Tuschi, you spent five years of your life following a Russian oligarch arrested for racketeering and tax evasion. Why?
Cyril Tuschi: A few years ago I was at a Siberian film festival in Khanty-Mansiysk and I was surprised both by the town's wealth and by its desertedness. I was told that it was an oil town. However, the man who had built it all had been sentenced to prison for fourteen years because he had argued with Russia's then-president Vladimir Putin in 2003, people told me. I thought that would be a great idea for a feature film. Then I realised that it was a lot more complex than that. So I decided to make a documentary film in 2005 because otherwise I would produce a poor feature film which wasn't true to reality.
cafebabel.com: What would you say to critics who accuse you of portraying a convicted oligarch as a victim?
Cyril Tuschi: I would say: 'Hello Mr critic, take another look at the film!' No, all joking aside, the film doesn't try to clearly portray Khodorkovsky as guilty or otherwise.
cafebabel.com: Is he guilty?
Cyril Tuschi: In some sequences it becomes clear that Khodorkovsky did bribe officials and above all that he abandoned his family. He's guilty of so many things that he could spend his whole life in therapy in order to work it all through. In many interviews Khodorkovsky is accused of murder and theft to a huge extent. However, I couldn't confirm that. If Putin had proof of such claims he would have brought them forward long ago and not 'just' accused him of tax evasion.
cafebabel.com: You interviewed more than seventy people and filmed more than 180 hours of interview material over five years. What image did you have of Khodorkovsky at the end?
Cyril Tuschi: He's very smart and able to adjust to circumstances. However he isn't someone who'll just adapt to anything. Many people think he's stupid because of this: he refuses to say, 'Okay, I admit everything, now let me out of here.' I also think he overvalues his own power.
cafebabel.com: You managed to do something incomprehensible: you spoke to Khodorkovsky personally. How did that happen?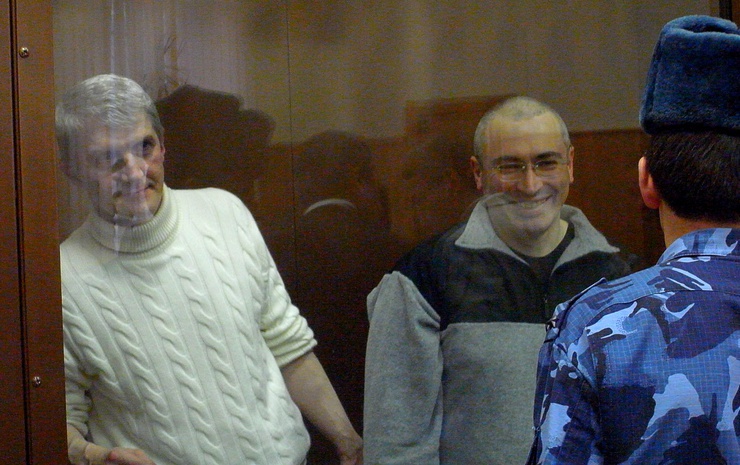 Cyril Tuschi: It was at the start of the second trial and I was there every day. The German federal justice minister Sabine Leutheusser-Schnarrenberger arrived. She was an observer at the trial and was allowed to talk to Khodorkovsky for a minute. Until then people who had asked to talk to him had been expelled from the courtroom.
cafebabel.com: And at that point you came forward?
Cyril Tuschi: Yes. I had to make a written application and the next day we had the go-ahead for a ten minute long interview with Khodorkovsky. I was quite excited. He impressed me with his calm and the fact that they hadn't yet managed to break him.
cafebabel.com: You implied that Putin decided the outcome of the trial. How independent are the Russian courts?
Cyril Tuschi: I am much more shocked that the European court isn't independent. It recently claimed that the destruction of Khodorkovsky's former company Yukos was not politically motivated. That really makes me angry.
cafebabel.com: Before the documentary's world premiere at the Berlin film festival in February your studio was broken into. The computer on which you had assembled the film was stolen. Have the culprits since been caught?
Cyril Tuschi: Yes, my credit card also disappeared and was found in the possession of a guy in Berlin's (immigrant neighbourhood – ed) Neukoelln. Until then I was really scared and would go out with a knife in my pocket. However it seems that it was just three idiots out to steal. I'm not so frightened anymore and I'll be flying to the film premiere in Moscow on 2 December.
cafebabel.com: What does life after Khodorkovsky look like?
Cyril Tuschi:  I'm working hard to be able to take a bit of a holiday in December. Afterwards I'll be preparing my new feature film about Julian Assange. He wants to do good and sometimes creates evil in the process, a very interesting figure.
'Khodorkovsky' is released in German cinemas on 17 November
The author of this article, Barbara Breuer, is a correspondent from the eastern European reporters network n-ost
Images: © derfallchodorkowski.de/ farbfilm Verleih; video (cc) kino/ youtube
Translated from 'Der Fall Chodorkowski': Aus dem Knast ins Kino