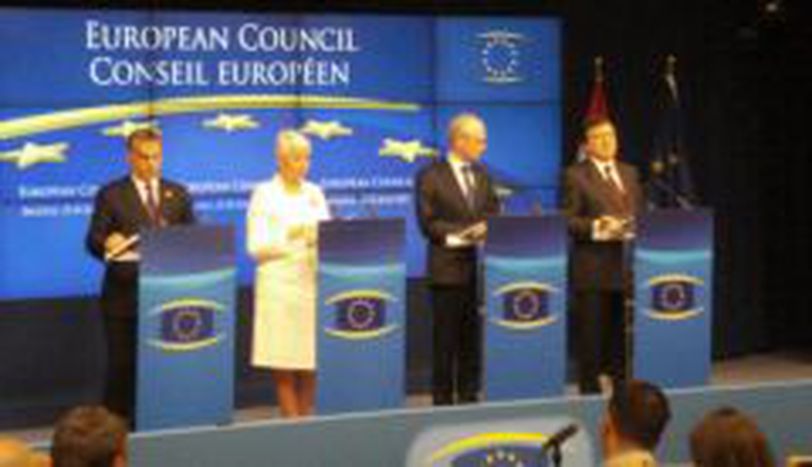 Croatia soon to become the EU's 28th Member State
Published on
By Joan Manuel Lanfranco Pari
Croatia, the Balkan country that applied for EU membership in 2003, was granted candidate status by the European Council in 2004, and began negotiations in 2005. This latest EU Summit has endorsed the recommendation of the European Commission to soon close the accession negotiations with Croatia so it can become the 28th EU member.
This was announced in a formal press conference in solemn and history-making fashion with verbose rhetoric offered by European Council President Herman Van Rompuy, European Commission President José Manuel Barroso, Hungarian Prime Minister Viktor Orbán and Croatian Prime Minister Jadranka Kosor.
The Summit fixed a calendar for the coming years: negotiations should be closed by the end of June 2011, an accession treaty is expected to be signed before the end of 2011 and, if everything goes as expected, Croatia could officially become an EU Member State on 1 July 2013. As usual, the 27 EU Member States need to ratify the accession of a new country, which may eventually delay the final accession date.
Ms Kosor could not hide her excitement about the decision taken by EU leaders. She described it as "an historical moment" which makes the Croatian Government and population feel "energised" and conscious about an upcoming "huge responsibility". This positive outcome is "a success for the European Commission in particular and for the EU in general" she added. The Croatian Prime Minister hopes that her country could serve as an example to other Western Balkan countries, most of them eager to join the EU at some point in the future.
The Summit Conclusions state that "Croatia should continue its reform efforts with the same vigour, in particular as regards the judiciary and fundamental rights, so as to be able to assume fully the obligations of membership from the date of accession" and that "monitoring up to accession of these reform efforts will give the necessary assurance to Croatia and current Member States." In times of socio-economic uncertainty, EU leaders wanted to be sure that Croatia's accession will not startle the EU institutional set-up and the acquis communautaire. Above all, these positive result shows that the EU is still attractive, since more countries want to join it. Soon the EU will speak Croatian, confirming that we are all "Ujedinjeni u raznolikosti" (United in diversity).