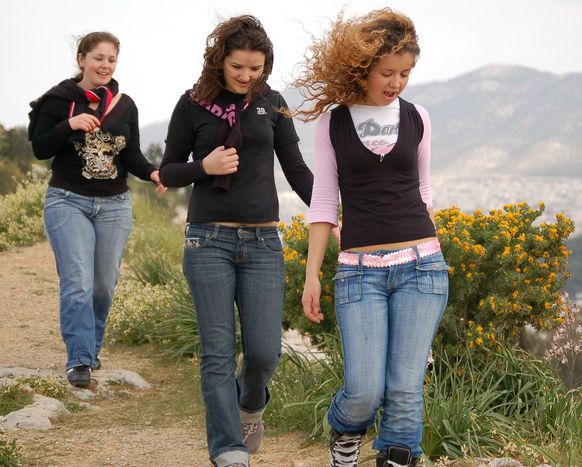 Crisis viewed by Albanians in Athens
Published on
Is crisis old news for members of the largest, best-integrated minority in the Greek capital? Some feel the Greeks are experiencing the same woes that they went through six years ago
During the nineties, Greece experienced a mass immigration influx. Albanians flowed across the border after the fall of the iron curtain in 1991. Officially, Greece is home to around a million Albanians and positive economic asset. An exact number of the economic refugees is difficult to define; residence permits need renewing between every one to two years. 'State permits show there should be around 400, 000 Albanians,' says Thanos Maroukis, an NGO research fellow at the Hellenic foundation for European and foreign policy (ELIAMEP), from his office in the downtown business district. 'An unknown number are irregular migrants who live in Albania but come here to work with their two-year permits.' 
Being Greek and Albanian
Most Albanian men come to Greece to work in construction. 'We do not feel the crisis as much as the Greeks because we are already very familiar with a lot of problems,' explains Suzana over a cafe in the popular alternative Exarchia district. 'The big turning point for the Albanian community was in 2004, when the major construction works finished and there were no more jobs. It's a continuing fight for us.' Now families now need to rely on women who mostly work in the domestic sector either as cleaning ladies or taking care of elderly people.
'The big turning point for the Albanian community was in 2004'
Suzana has been resident in Greece for the last fourteen years and is a human rights activists for Streha e Emigrantëve Shqiptarëm ('Albanian Migrants'). She lost her job six months ago because of the crisis, though she doesn't clarify what she was doing. Student Marjonel Micka alleges that during the crisis Albanians are the first to be fired. At Syntagma Square, the main plaza in Athens, he explains how he moved to Greece with his family 11 years ago and has been running the albanians.gr social platform, which also appears in Greek in some parts, since 2008 . 'It is easier to fire an immigrant than a local because Greeks know the law better and can protect themselves.' Locals disagree. In general, Albanians are well-integrated and speak Greek without any problems.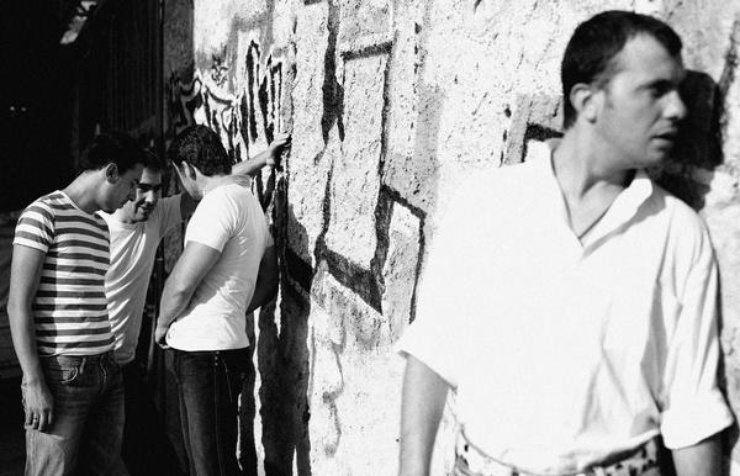 People from the second generation, like Enke Fezollari, are raised as Greeks, even if they still hold Albanian passports with Greek residence permits. The 28-year-old says his Albanian background is an advantage for him. In an artistic tucked-away district north-east of the centre, the theatre and cinema actor describes how he moved from Tirana with his mother and sister as a child in 1993. One of his most notable plays was One In Ten at the Neos Kosmos theatre, where he was one of three young actors to improvise a performance on immigrant experiences upon arrival in Greece. 'In theatre they try to work with you as you are - with your biography and with the land you come from. I can play both the roles of an immigrant and also as a Greek as my language skills are perfect.'
Staying put in Greece
It's not only Albanians though. In Greece, African, Asian and Middle Eastern immigrants combine to make up 10% of the population. Has the crisis brought the fear of immigrants back on track? 'It was the fear in the nineties; the media were really ugly, promoting an image of Albanians coming here to steal our jobs,' says Kleopatra Yousef at a cafe hosting a view onto the Acropolis. In 1998, the Albanian embassy in Athens even accused the Greek media of promoting an image of all Albanians being criminals. 'Now if there is something like that starting again, it is because of the crisis. People are saying migrants are stealing our jobs again.'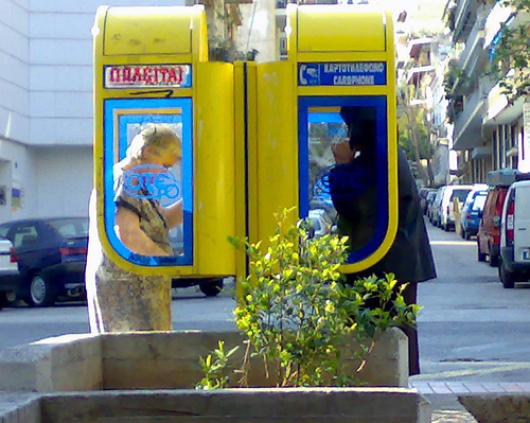 We look out over the Acropolis as we ponder; no statistics are available for how many Albanians have left Greece lately to look for a better life; Enke Fezollari's sister has since moved to Canada, whilst his mother is planning to return to Albania, like many of her original countrymen. 'It is not an easy task to integrate back in your parents' home country if you do not speak their language and which is not so developed as the one you are currently living in. I know people who have gone back and their kids have had a breakdown in Albania,' says Thanos, who works with immigrants daily and has a lot of Albanian friends. 'It's not easy for migrants to get a job back home. Albanians have made Greece their second country. Nor is Albania is not prepared for a 'return wave', at least in terms of infrastructure.' The Greeks invest in 70% of the Albanian economy. Thanos confirms that whilst many are thinking about leaving, others are staying put, hoping that the crisis will be over soon and the situation will get better. For people like Enke, Greece is home. 'A lot of Albanians have houses and shops here, they have their lives and children who do not speak Albanian. Albanians love this country, so it will be very difficult to move.' Even during a severe crisis, Greece means more than just a country the Albanians once moved to.
Many thanks to the cafebabel.com team in Athens
Images: main, hanging at Philopappus Hill and Albanians using phone booths by ©RobW_/ Robert Wallace/ Flickr photostream; One in Ten play promo ©myspace.com/enkefezollari