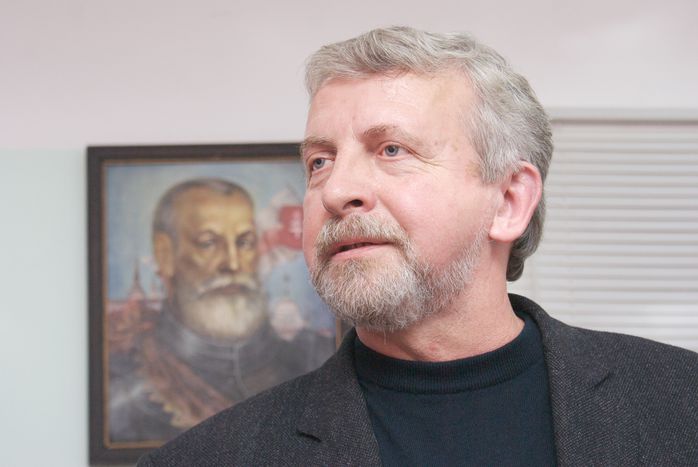 Crisis of the opposition in Belarus
Published on
On 27 April, Alexander Milinkevich, leader of the Belarussian opposition, was arrested. This does not bode well for the future of Belarus. For the opposition, finding international support has become a vital task
Alexander Milinkevich and three other opposition leaders were jailed for two weeks for the role they played in the organisation of a public rally to commemorate the 20th anniversary of Chernobyl. The rally was supposed to build on the recent wave of protests staged by the Belarussian opposition to contest the results of the rigged presidential elections on March 19th, which the incumbent president Lukashenko had won with almost 83% of the vote. The strategy of the Belarusian opposition is to engage the public in regular but brief campaigns of protest and civil disobedience, instead of provoking Lukashenko's security forces by staging multi-day protests in the streets, akin to those of the Orange Revolution in Ukraine.
So far the reaction of the EU countries has been muted. While the majority of the European governments have condemned the arrests, no concrete steps to punish Lukashenko were suggested. In early April, the EU introduced visa sanctions for 31 Belarussian officials, banning them from EU member states. This, however, did not deter Lukashenko from arranging further arrests. Some of the EU politicians have already suggested the option of relaxing the existing sanctions in exchange for releasing the four opposition leaders.
Uncertain times
The arrest of Milinkevich and his colleagues makes the immediate and the long-term future of democracy in Belarus quite unpredictable. 1 May was supposed to herald another opposition rally, this time addressing the strict labour law in place in Belarus. However, the efficacy of forthcoming opposition rallies is now in question, since all but one of the main opposition figures are imprisoned. It is highly unlikely that the remaining figures in the opposition movement will be able to refocus the protests on the recent wave of arrests.
In the long term, it is not clear whether Milinkevich will be released in two weeks time. Since he is already in jail, the complex security apparatus of Lukashenko's KGB, the secret police of Belarus, will make every effort to keep him there as long as possible. That's likely to decapitate the Belarussian opposition and create a leadership impasse which will be extremely hard to fill given the lack of new faces in the Belarusian opposition, especially those whose integrity has not been compromised by their collaboration with Lukashenko's regime.
The opposition should continue their mobilisation. However, a new strategy is sorely needed. The Belarusian opposition should now focus their efforts on pushing for Russia to openly recognise the growing authoritarianism in Belarus, and on putting pressure on the EU to put the situation in Belarus on the agenda of the G8 summit in Saint Petersburg. Unless they do that, the campaign against Lukashenko will rest on an uncertain footing.