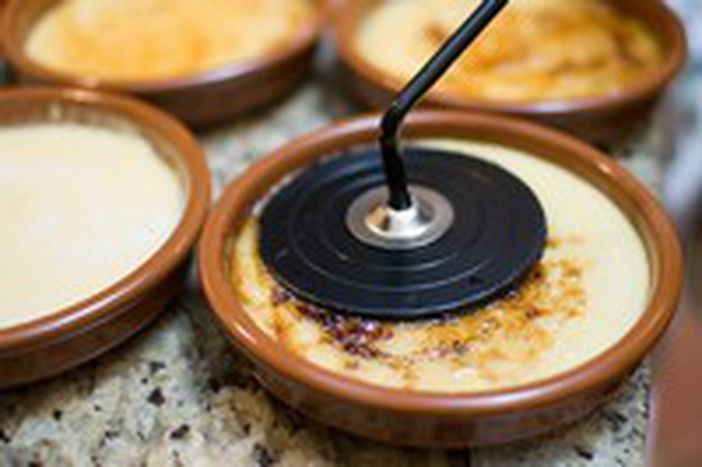 Crema catalana from Cambridge
Published on
Translation by:
delphine lawrance
The San José festival is a big festival that is held in the Spanish town of Valencia as well as many other Latin cities. In Catalonia, 19 March is always accompanied by crema catalana for dessert, or 'crema cremada', or should that be 'crême brûlée'?
History often plays tricks on us in that recipes don't always come from where you would expect them to; crema catalana harks from Cambridge, not Catalonia! It is thought to have been made up in the 17th century. Since then, this cream has been used as a filling for tarts and other desserts across Europe. In Catalonia, 19 March is also the day to pay homage to this delicious dessert, despite it being served year round as a typical Spanish dessert. This festival is pre-Christian in origin as it was held to celebrate the arrival of spring.
The legend behind
Catalonians claim to have invented the dessert in the eighteenth century approximately, despite what Cambridge has to say about it. A bishop was due to arrive at a convent and the monks had prepared a flan for him as dessert which was too liquid-like in consistency. As they didn't have time to prepare anything else, they added a few 'flan' touches to it and covered it in burnt sugar. When they served it to the bishop, the sugar was still warm but he didn't notice and so went ahead and put the spoon to his mouth: Cream! he exclaimed (¡quema! in Catalan, meaning it burns'). This is where the name 'crema cremada' takes its origins from which the French then translated into 'crême brûlée' in the nineteenth century. The contrast between the warm sugar and the cold cream is a delicious one and breaking through the sugary layer with a spoon before gobbling down the mixture is a real art.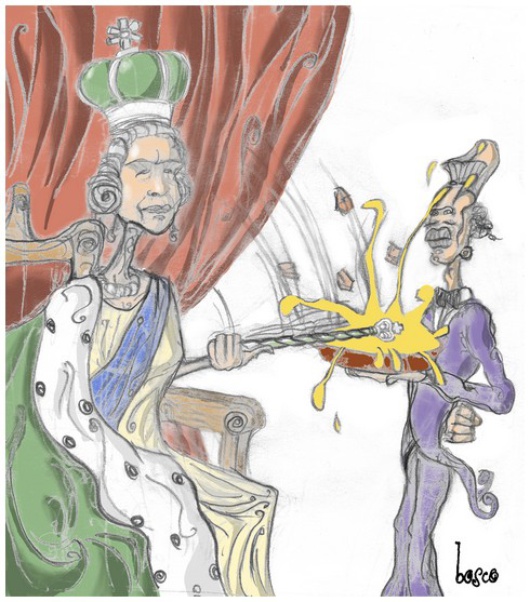 I hereby break the sugar of this dessert from Cambridge (Image: ©bosco)
Recipe: Crema catalana (serves six)
Ingredients:
6 egg yolks
1000ml whole milk
100ml double cream
1tbsp cornflour
150g caster sugar
1 stick of cinnamon
1 lemon zest
Preparation:
Add the milk and double cream to a pan, along with the lemon zest and cinnamon stick
Bring to the boil, then take off the heat and allow to cool before straining it
Add the egg yolks to the sugar, whisking the mixture thoroughly until it turns lighter in colour
In another bowl, dilute the cornflour with a little milk and add it to sugar and egg yolk mixture
Stir thoroughly before adding the strained milk and cream mixture
Cook over a gentle heat, stirring all the time and let it bubble without bringing it to boiling point as this will cause the cream to curdle
Pour the mixture into six individual ramekins and leave to cool
Dust sugar over the top and burn under the grill
(Image: ©Paul Goyette/ Flickr)
First published on 20 March 2008 on cafebabel.com
Translated from Crema catalana: la crema que te quema