Cornelia Diesenreiter: Getting the world out of a jam
Published on
Immaculate apples, intact peaches, radiant cherries - this is what fruit looks like in Austrian supermarkets. If they don't correspond to the standards of perfection or are not 100% fresh, fruits cannot be sold. But where do all those imperfect apples, peaches and cherries go? Best case scenario, they end up in the preserving jars of Zero Waste Jam. 
To make sure that food is not thrown away too hastily, Evalina Lundqvist, founder of the sustainability agency The Good Tribe, decided to do something about it in 2012. She's Austria's pioneer when it comes to fighting food waste. In order to bring out the full potential of  Zero Waste Jam, a side project developed by the agency, Cornelia Diesenreiter was appointed CEO. She now focuses on the growth of the Vienna based initiative.
Preservation is key
"If you look at my CV, you could almost think that I knew when I was 18 that I would become the CEO of Zero Waste Jam", says Cornelia, who is a cook by profession. After studying economics in Salzburg, she worked in sustainability and resource management in Vienna and England.
Diesenreiter takes much of her motivation from looking at the current situation. She tries to promote Zero Waste James with the slogan "use what you have": "Approximately 1.3 billion tons of comestible products are lost along the value chain," she explains, "Because of seasonal surpluses and excessive 'beauty standards' for fruits in supermarkets, a huge number of high quality fruits end up in the rubbish bin."
In 2015 she has already transformed over 600 kilograms of fruits and vegetables – which were donated by farmers or private individuals – into jams, lemonades, chutneys or jellies.  
Waste or Surplus?
For Cornelia, the difference between waste and surplus is particularly important. She uses products which would have otherwised been marked as waste, but are still good to consume. "Sometimes people invite me in their gardens and I am allowed to pluck fresh plums straight from their old trees. Thus I have access to fruits, vegetables, and herbs of the best quality, which I cook in the next 48 hours. In most cases, those products would just rot."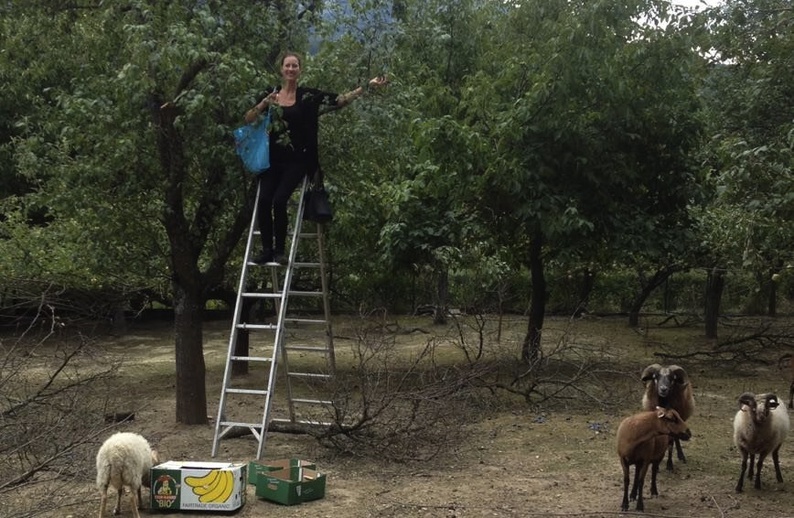 Because it is currently too difficult to make 1000 kilograms of pears into jams and chutneys in a single batch – given to her after a supermarket refused to take the fruits from a farmer – the team at Zero Waste Jam is already trying to find a strategy for the next harvest season. That way, the company will be able to prevent the maximum amount of fruit from going to waste.
Cornelia hopes that climate change will stay on the agenda of decision-makers after the COP21 climate conference currently taking place in Paris concludes: "I want to raise awareness of the problem of food waste in the future," she explains, "It cannot be that environmental protection remains less important than economic questions. I want countries to be more ambitious in the goals they set themselves, but also in the practical implementation of climate policies."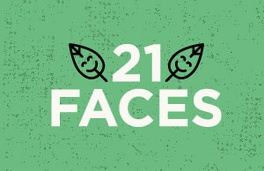 ---
This portrait is part of our #21faces project in the run-up to the world climate summit COP21 in Paris.
Translated from Zero Waste Jam: Mit Marmelade aus Wien die Welt retten