Corbyn's first election "test" in Oldham was a formality 
Published on
The real story of the Oldham by-election was the people ignoring the media. Although by-elections may be slightly less predictable than regular elections, nothing indicated that Labour had any chance of losing the seat. Except in the media, of course. Opinion piece.
Last Thursday was the first opportunity to check the pulse of Jeremy Corbyn's Labour party. Nigel Farage – the head of the anti-immigration UK Independence Party – even branded it as "a referendum on Corbyn" himself, but that's just UKIP angling for an invitation to a party they weren't invited to.
For a few days the nation's gaze turned towards Oldham, a northern town next to Manchester. Once upon a time its textile industry made it one of the most important industrial centres in the world and an engine of England's Industrial Revolution.

"Normally we wouldn't bother with a live feed for an Oldham by-election, but this time it's different." That was the broad sentiment across British media outlets last week, as a vote was held to replace the long-running Labour MP Michael Meacher, who past away in October this year. So why did they bother to cover it?
It probably had nothing to do with the fact that the British press has been undermining Corbyn's position from the moment his name was thrown into the hat during the Labour leadership contest. Since he's been elected leader, Corbyn's been criticised for not singing the national anthem, not bowing deeply enough at a war memorial, and, most recently, for being a 'terrorist sympathiser' after he expressed reservations about the idea that dropping bombs can solve anything.
I guess the press is just bored. It's not like the government is giving them anything to write about. All the Tories are doing is intentionally crippling the NHS, trying to abolish human rights and scrapping child poverty targets so they don't have the inconvenience of having to do something about them. "But, hey, look! The leader of the opposition doesn't believe we should nuke other countries. Let's write about that..."
​Anyway, Oldhamers refused to play along with the hype and stubbornly sent a new Labour MP, Jim McMahon, to Westminster with an even bigger share of the votes. Nigel Farage, who had somehow deluded himself his party could snatch the seat, was devastated.
God knows why. Oldham West and Royton is a Labour stronghold that has sent the same left-wing MP to Westminster 45 years in a row. Michael Meacher represented Oldham from 1970 until his death on the 20th of October this year, not long after he had been re-elected with a majority of 14,738 votes in last May's election.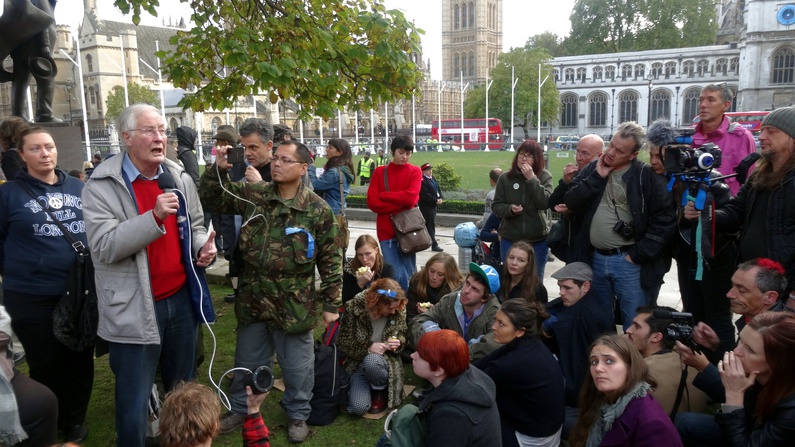 This all didn't stop Farage from blaming "the high number of non-English speaking voters" for his party's defeat. Fearing that giving Farage too much attention will only encourage him, I'll keep it brief. If you need nearly three times more votes than you received to win, you have no right to complain. I'm also personally not convinced that if speaking English correctly were a precondition for voting it would help his party a great deal.
This is not to say that the media had no right to cover the by-election. Corbyn's takeover has profoundly changed the Labour party. It has turned the party inside out, with people who spent their whole political careers at the fringes now in the driving seat. The 75-year-old Meacher was one of the few Labour MPs who nominated Corbyn for leader hoping he'd win and not just to "widen the debate".
According to most media, this reflects a change for the worse, and I honestly have no idea if this Labour party is indeed "unelectable", as we are all continuously told. What I can say is that a by-election in Oldham should perhaps not be regarded as a real test.
This wasn't a general election, it was a by-election in a constituency where people have re-elected a left-wing politician 12 times. Meacher was a close associate of Tony Benn, who once famously said: "If we can find the money to kill people, we can find the money to help people". That's basically the exact opposite of the motto of the current UK government. The Tories are happy to slash health care budgets – or any budget really – to "balance the books" before spending all their supposed savings on bombs.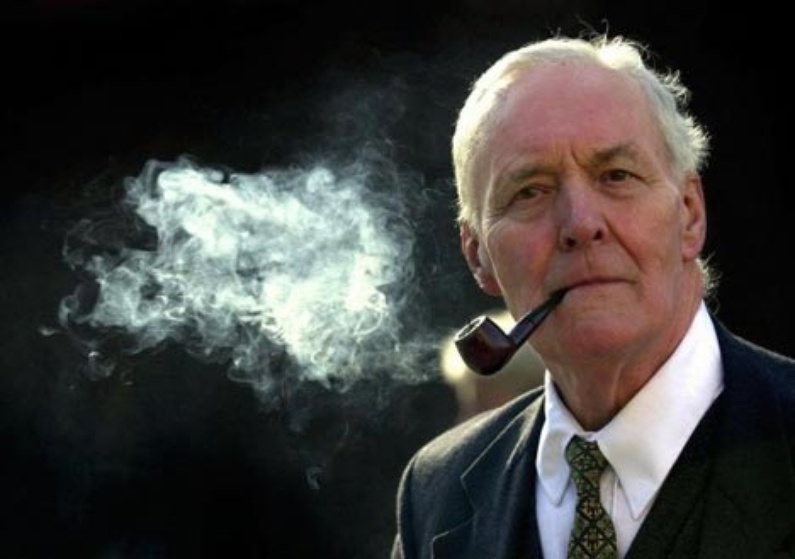 The point is that in a town like Oldham, Tories are about as popular as they are in Scotland, where, a Scottish friend once proudly stated, there are more pandas than Conservative MPs. A Labour leader willing to go out on a limb to challenge David Cameron is therefore not such a bad thing there.
So to say that Labour heaved a sigh of relief would be a tad overdramatic. Still, the party has reasons to be happy after their successful by-election. Corbynistas will see it as a "vote of confidence" in the party's new direction. Centrists will welcome a more like-minded, pro-business colleague in their midst.
Still, I don't think this by-election tells us all that much about Corbyn's Labour. In the run up to the vote media speculated that Oldham may be the first town to reject Corbyn. If you ask me, if Labour is in danger of losing constituencies because of Corbyn, then Oldham would sooner be the last to fall.
---
This article was published by our local team at cafébabel London.