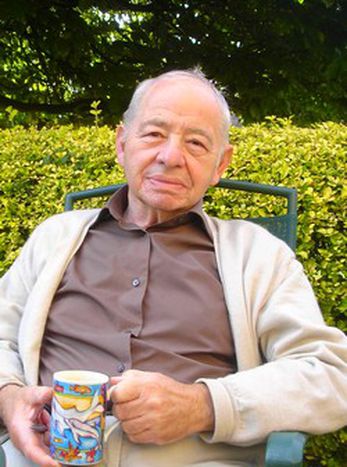 Colin Dexter: 'Morse is human, a bit selfish and a snob'
Published on
The retired British 'Inspector Morse' novelist, 77, once monitored Russian military morse transmissions from inside eastern Germany. The crime fiction giant has successfully turned Oxford into a European fictional murder capital
'One of my saddest times was talking on the phone to John Thaw, who played my character Inspector Morse, just days before John died of cancer in 2002.' Dexter recalls the famous British TV actor saying, 'I could never understand why I was such thought of as a good actor – all I ever did was remember my lines.'
Modest author
The television series based on Colin Dexter's books have made both Oxford and Inspectors Morse and Lewis household names throughout Europe. The two fictional policemen who investigate crime both in the colleges of Oxford University and in the city itself have been translated into at least 22 languages. 'And I have always retained final approval of all productions,' says the 77 year old. He did not sell his film rights as part of a deal struck with ITV, which produced the television episodes, and on the advice of publishers Macmillan.
Dexter is impressively modest about his great literary achievement as we chat over brunch in the warm sunlit garden of his north Oxford family home. 'I like writing a good old fashioned middle class crime mystery. I seek to entertain.' It's like talking to a neighbour. Now a story consultant, Dexter shows me the latest Morse script full of comments and suggestions. He may have been awarded the Officer of the Order of the British Empire (OBE) by Prince Charles at Buckingham Palace for his services to literature in 2000, but his favourite award is the 2001 freedom of the city of Oxford: 'In theory, I have the freedom to herd and graze my sheep anywhere in Oxford - if I had any!'
With a working knowledge of French and German, he enjoys reading 19th century German literature, and cites Wagner's Die Walkure as his favourite opera. He has just finished reviewing Swedish author Håkan Nesser's latest novel Borkmann's Point, featuring the character of Chief Inspector Van Veeteren.
Inspector who?
Many locals find it strange that despite the episodes being set in the present day, no mention is ever made of Oxford's other university - Oxford Brookes. For an Oxford insider, the overarching storyline of the series is the historic rivalry between Oxford's old university and the city. The police are treated as unwelcome guests, barely tolerated by the fictional characters that represent the University of Oxford. 'Fans and aspiring writers ask me about my police research; the local Thames Valley Police have been very helpful. But in fact I learnt most of it from reading the works of my fellow crime writers. One of my favourite historical detective fiction writers is (fellow Brit) C.J.Sansom.' Dexter is not interested in the trend amongst many murder mystery writers like I.M. Banks who try to depress the reader with some sort of sociological commentary.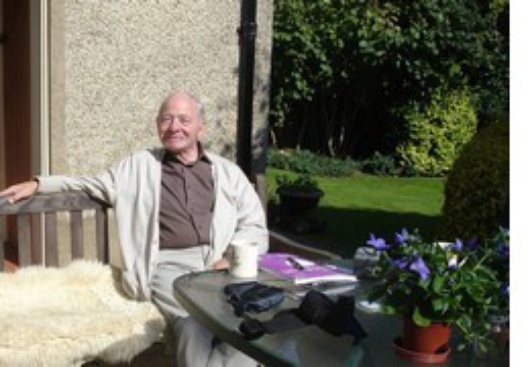 Watching Inspector Morse is a good way to enjoy Oxford's fine architecture and listen to well chosen classical music. The storyline focusses on the human condition, an attempt by a modern Jane Austen to write crime fiction. It also has a disdain for deductive reasoning as exemplified by Arthur Conan Doyle's Sherlock Holmes stories. Unlike Conan Doyle, Dexter's first novels were an immediate success. 'The Gods smiled on me!' he laughs. 'I was lucky. I was in the right place in the right time'. The Lincolnshire-born author retired as manager in the University of Oxford's Exams Department in 1988, and after a long time suffering from deafness.
'When I started writing and completed my first novel in 1973, I did not think of Morse as a complete character,' Colin reveals. He would write a few pages in his spare time, locking himself in a room for a couple of hours and telling wife Dorothy and their two children not to disturb him. 'Morse evolved as I wrote. Like me he is diabetic, an atheist and a lover of music and art.' Unlike Superman characters, Colin has made Morse human, a bit selfish and a snob. He quite frequently falls in love with the ladies, more often than not the crook. Meanwhile sidekick Lewis has made the transition from Morse's assistant to the leading character - the 'Inspector Lewis' television series is due to be broadcast in the UK in spring 2008.
(In-text photo: NN)