Citizens' dialogue with Juncker: What now for Europe's future?
Published on
Yesterday, 18 November 2015, there was a "citizens' dialogue" with Jean-Claude Juncker at the BOZAR Centre for Fine Arts in Brussels, as part of the "Brussels Days" organised by L'Obs, Le Soir and De Standaart. Here is a quick look at this meeting with the citizens of Europe. 
We were warned by email the day before: following the attacks in Paris, the event would be held but security measures would be tightened. There is a strange atmosphere at BOZAR: bags are being searched, identities conscientiously checked, and even my coat zip attracts the suspicion of the security guard. Behind me I can hear someone joking, somewhat nervously: "It's worse than getting into the EU Commission building!".
However, once we are past the security checks, the tension fades very quickly into a convivial atmosphere. Sitting comfortably in an armchair in the Agora venue of BOZAR, I observe the audience: there is lots of grey hair but a large part of those present is made up of young people. Wait... are you telling me there are still young people interested in Europe?  
Even though, as you can well imagine, it was not initially on the agenda, the dialogue focuses a lot on the fight against terrorism in the whole of Europe. We get straight into the subject with the very first question put by the Editor-in-Chief of Le Soir, Béatrice Delvaux: "Mr Juncker, has Europe entered a war?" Juncker resists, disapproves and absolutely refuses to speak of "war". He does, however, concede that "acts of war" were committed in Paris. Nevertheless, he reaffirms the solidarity which exists between the European peoples and supports the additional measures taken by France - an extraordinary situation requires extraordinary measures.
Then comes the audience's turn, after all, that is the aim of a "citizens' dialogue". On this point, I must say that the questions put by the audience were remarkably perceptive: intelligent, pertinent and showing concern. (Almost) anything went: a possible European police to better fight terrorism; the refugee crisis and the impact of the Paris attacks on it; the best way to fight against ISIS; the oil trade conducted by ISIS and the EU's position on this issue; Syria, Turkey and Erdogan; growth and employment; federal Europe; Merkel; social Europe; culture and education; the European utopia; TTIP; Brexit; European citizenship and so on.
It is at moments like these you tell yourself that we should let European citizens speak more often - yes, they have ideas, and no, they are not completely resigned or put off by the European idea.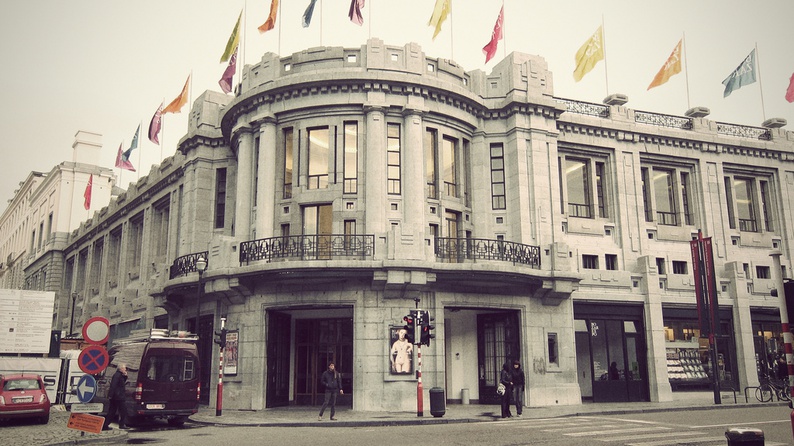 As for Juncker, he seems relaxed. He throws a few well-delivered punchlines such as "the Brexit will not happen," "religions should be a factor for unity," "we should oppose terrorism by force and reason" or "I haven't lost any illusions since I became President of the Commission because I didn't have any". Listening carefully to all the questions, he does sidestep a few of them with the help of evasive jokes which work every time. The audience is won over, he has not made one single blunder which, for a politician, is nothing short of a small miracle. In all fairness, Jean-Claude Juncker is a funny man.
Two or three things stand out from his answers. For example, he is tough on the confusion made between migrants and terrorists when asked about the statements Polish politicians have made on this subject. On the subject of the refugee crisis and the partial re-establishment of borders within Europe, particularly in the Balkans, he castigates the member states which, in his opinion, do not implement the decisions which they themselves have taken. On the subject of Syria, he repeats that people must "tone down" their views on this country since, according to him, westerners do not know the region well. Same thing on the subject of Assad: discussions must be "more nuanced". Fine.
Finally, on the subject of Europe's future and since a young man asks him about it, he maintains that this is not the time for federalism - there are other urgent issues that need to be dealt with first. Nevertheless, Juncker believes that the European architecture will have to be rethought at some point in the future: a 30- or 35-strong Europe would be too much and would no longer be "a family". He actually admits that there are growing differences of values within Europe, in particular between East and West. When asked what values he shares with Viktor Orbán, Juncker answers evasively "a few...". Europe's future will perhaps depend on these few shared values which we nevertheless struggle to point out.
Translated from Dialogue-citoyen avec Juncker : et maintenant, quel avenir pour l'Europe ?