Citizen spitted on the former Minister!
Published on
Some days before, some citizens were jogging near Philopappou Hill, downtown Athens Everything was great until they saw former Minister Akis Tsohatzopoulos who recently bought a neoclassical building in Dionysius Areopagite street and installed himself in the area - one of the most posh of the city.foto: U.S.
Department of Defense, , cropped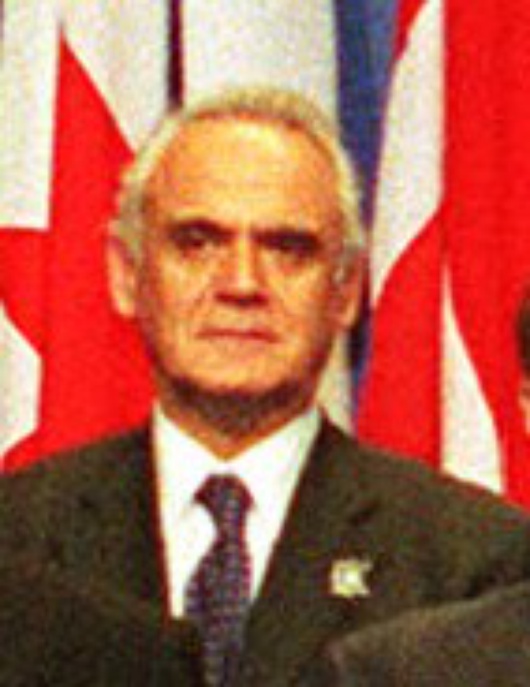 001010-D-9880W-031

The group continued its tour, when one of them stopped, and after accusing the former Minister for corruption and that he became rich out of weapon ''commisions'' , he spitted on him! The action was accompanied by the phrase ''To spit you cur.''The former minister did ...not answer.Here at Cafebabel Greece we ve learned the name of the citizen whom we congratulate for his actions and point out that owes an apology to curs .. these poor animal are eating leftovers from the trash, they are not dining at Four Seasons in Paris.