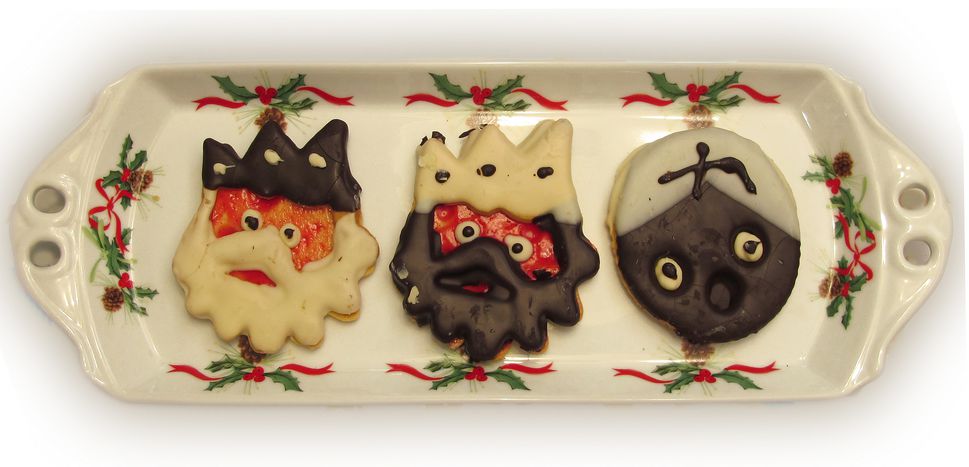 Christmas in Bosnia and Herzegovina
Published on
The country is well known for host people from 3 different religious. What happens in a moment of an important celebration in Europe as is Christmas? Bosnia and Herzegovina is probably the most multicultural country in Europe with three big religions living inside of one country: Muslims, Orthodox and Catholics.
Christmas is one of the most popular celebrations in the continent, well known for being a period of big and delicious dinners in family, presents and, as publicity says, also happiness. But finally, Christmas is a religious event that commemorates the birth of Jesus, the son of God, according to the Christians.
For this reason, Catholics celebrate these days, while for Muslims is just some day more in the calendar. For the Orthodox, their Christmas and Old New Year comes 15 days later according to their calendar and they gather with their families on 6th January every year.
The Catholics, normally living in Herzegovina, "are very traditional", according to Ana Marija, who is born in the city of Capljna. She explains that her family goes, as a lot of other families of this region, to church at midnight to celebrate the beginning of Christmas and also go in the morning to a mass. After the religious meeting, "we go to my grandma's for a traditional lunch where my uncles and aunts come too; afterwards we go to our house and spend some time together, talking and just enjoying the Christmas time in family".
Amila, from the Muslim town of Visoko says that her family, as is normal, do not celebrate anything on 24th but she "has few friends that are Catholics" so Amila "calls them to wish them merry Christmas and they bring some Christmas cookies to eat them together".
Adis is originally from Sanski Most, a Muslim town in the north of Bosnia and he has celebrated it several times. Adis was living some years with his family in Germany and he has "some family members that are Catholic". He explains that "while I was in Germany, we celebrated like everyone else. My uncle used to dress up as Santa Claus and we received gifts and I also went few times to the church with some friends". Now he does not celebrate it anymore in the last years but he still sends sms to his closest Catholics friends to send them good wishes.
Hana does not belong to a religious family but she has already celebrated this event with a friend and her friend's family a couple of years ago, when they went to a church the night before Christmas. According to Hana, inhabitant of Sarajevo, "it is not unusual, if you have friends who are religious to celebrate with them".
Ordinary people respect the traditions more than the political system do
Hana explains that, as the educational systems are different in the different regions of the country, it also can change the calendar of vacation. In the University of Sarajevo, where majority are Muslims, in the Faculty where she studies, "our exams are put from the 23rd until the 31st", one of those exams, in on 26th, just after the weekend of Christian, when the Catholic students will want to celebrate with their families.
Hana explains that in Sarajevo, on the other hand, "in Ramadan, it can happen that you have a whole week free". In her opinion, ordinary people respect the traditions more than the political system do.
But always in Bosnia, everything has to be related with politics and it is usual to use any excuse to finally foment their differences. For this reason, Hana explains that in Herzegovina, "the Croatian and the Muslim parts are exaggerating with the religious holidays, just to be in a fight with each other". That means that "during the Ramadan, the Muslim part had two or three days more than we in Sarajevo" and in Croatia there are holidays during Christmas, while in Sarajevo there are not.
By Bárbara Bécares