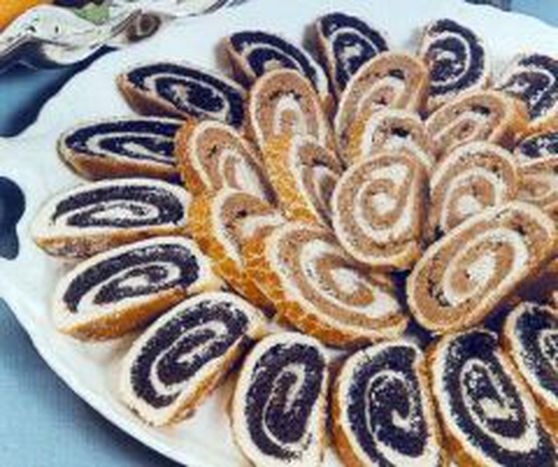 Christmas Eve – the Hungarian style
Published on
Written by Juli Kubát
Christmas in Hungary means a family feast. On 24th of December before everything else families set up a pinewood at the middle of the living room and richly decorate it. The origin of the ornaments put on the tree usually goes back to the past, since most of the families collect them since ages. Ornaments could be made by little children or the old granny as well.
For this reason these family trees do not look like those displayed in the main hall of shopping centres. They are much prettier.
In Hungary celebrating also means eating so-so much delicious food. The menu of the holy night could be various. The most popular dishes are fish soup, fried fish, stuffed cabbage and a special cake called 'bejgli' (a nut or poppy-seed roll). Since it is quite difficult to make this type of cake maybe that is the reason why it is usually eaten only in Christmas time.
After the dinner families sit around the Christmas tree and before the presents change owners they often sing a song together. Little children believe that their gifts are given by angels so that parents should be so careful when they put the presents under the tree. For this reason on 24th's afternoon one of the parents take children to snowball, skate or simply to see the grandparents while the other decorates the tree and put gifts under it. After presentation and an abundant dinner lot of the families go to the midnight sercive.
On 25th and 26th of December people visit their nearest and dearest relatives and friends and continue to eat and give presents. On the first and second days of Christmas in most of the cases meat soup and fried turkey with mashed potatoes are served. The turkey filled with chestnut, prunes or cheese is so delicious.