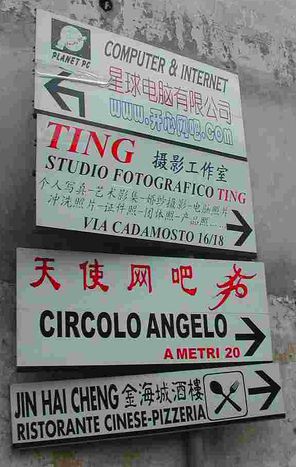 Chinese textile workers use internet points in Prato
Published on
Of the 35 million Chinese who live outside China, 180,000 are in Italy. An investigation into whether internet use in cafes by the Chinese community in a province of Tuscany hinders as an integrative tool
The province of Prato in Tuscany has the largest community of Chinese migrants in Italy and is the third largest in Europe after Paris and Milan. An estimated 14,000 (8%) are Chinese, but there could be as many as 30,000. Some 2,400 small Chinese businesses employ them as expert textile manufacturers, making up one quarter of the local textile industry, centred in Prato since the 11th century. In 2000, it employed 45,000 (14%) of residents in the district. Prato textiles comprised 27% of the total turnover of the Italian textile industry and 15% of all its exports.
But these Chinese migrants have been sensationally stereotyped in European media. The British media depict protection rackets, serial economic crises and forced slave labour. The German weekly 'Der Spiegel' reported in 2006 that: 'Non-Chinese are barred from internet cafes, where the windows are covered with layers of dark film. Global time clocks on the walls are a constant reminder that China is seven hours ahead.' As government and community groups foster an impression of a calmer, caring civil society, our October 2007 study explored the Chinese textile workers' heavy use of Prato cafes ('points') heavily. How do communications networks provide a bond between migrants, their places of origin and fellow-migrants?
Internet happy
Six out of sixteen internet points in Prato are Chinese-owned
Six out of sixteen internet points in Prato are Chinese-owned. Open all day and night, there are banks of 100 plus computers and almost no other services, except for discounts to heavy users. Young Chinese chat online and play multi-player games. The internet points might assist with language learning, cement the migrant relationships with Wenzhou (where some 80% originate from) and facilitate access to Chinese culture, like music and news. At least one point owner helps new arrivals to find work. Regularly-issued sheets of job advertisements are provided at some counters inside the points.
To tap into local social networks for us, two young Chinese academics from Wenzhou visit these six points. 80 surveys find that the bulk of Internet point users are male. 64% of them are in their 20s and 63% are workers, 'probably from Wenzhou', says one point manager. Only 8% are students, whilst 65% have no alternative Internet access at home or work.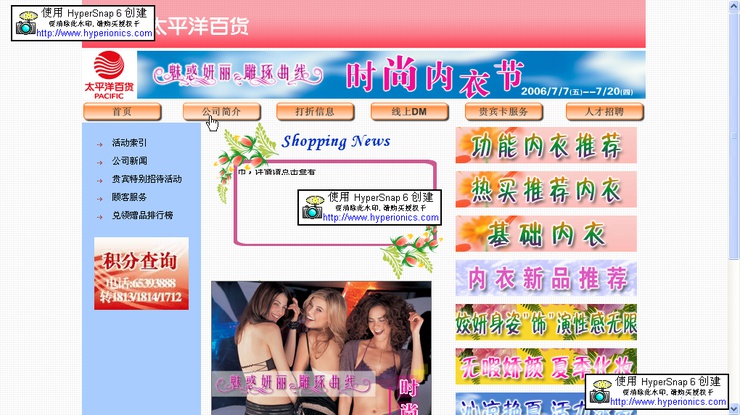 Socialising is extremely important; 81% of visitors come with friends and 20% of users 'who come alone soon make friends,' adds one manager. Internet access is used for contact with friends in 44% of cases and with relatives in 25%. The most popular use is for chat (77%) in Mandarin or a Chinese dialect. 49% play games. Despite the fact that 70% say that they have limited Italian, 25% of users look up Italian websites. One manager is proud that her point promotes the reading of online novels; they use less bandwidth than multiplayer games, and thus save her money.
Chinese diaspora in Europe, 'the chessboard'
'Italians visit sometimes,' mentions the manager of one point. 'For example, a Chinese girl who brought her Italian boyfriend to use a webcam to show him off to relations back in China. Censorship in Italy is much less restrictive than in China.'
Chinese migrants perceive Europe as a chessboard where they move freely
The Chinese diaspora in Europe is well connected internally. The need to bridge to traditional local cultural experiences may not be strong. 'There is little initial intention to put down local roots,' says one point owner. 'I know people who go to other Italian cities or to France, Germany or Spain. For us Chinese it doesn't matter what job, what hours, it just has to be work. They have points of reference in these countries. Chinese migrants perceive Europe as a chessboard where they move freely. They go from country to country looking for opportunities.'
'The Chinese who come to Prato have a low level of education,' adds a Chinese manager of a small information brokerage firm, and recommends special training in languages and computer technology. 'People do not think far into the future, nor plan for it.' He was 11 in 1989 when his mother moved the family from China to Prato to join a relative. While his mother and sister spent their days sewing, he was able to complete primary and secondary school.
Chinese-Italian gap
The contrast with the non-Chinese internet points in Prato is strong, whether they be managed by Italians or south Asians. Opening hours approximate standard business hours, and most offer between eight and 20 computers. A range of services include international calls, fax, photocopying and courier services. Most users come alone for periods of only 20-30 minutes. Communication via e-mail and chat is common, but the focus is on information-seeking activities. Game playing is minimal.
Thus, the Chinese internet points are a stark reminder of different socio-economic backgrounds, employment types and habits of public relaxation. Are they a tool of integration into Prato society? They are very significant for Chinese workers in Prato, but they seem to function as islands in the mainstream. Public use of the Internet per se is both common and important to both communities, but it serves different purposes for Chinese and Italians.
The authors are researchers at the Centre for Community Networking Research, Faculty of Information Technology, Monash University