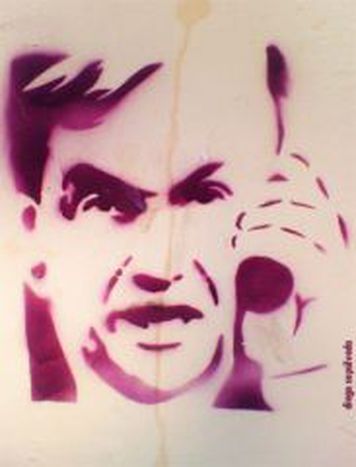 Chile elected a new president.
Published on
I'm in Europe now; how I wish I could have witnessed the event!
The tragic earthquake in Haiti hit at about the same time, so the election was less present in the international news than it could have been. It's quite a big deal, really. Whilst the European media loved commenting the "leftist wave" sweeping Latin America, Chile is now taking a very different route.
Piñera is a right-wing, billionaire entrepreneur that is often compared to Berlusconi for his steady tan, face-lifted grin, and big businesses. In particular, Piñera owns a chunk of LAN Chile (the country's main airline company), the TV channel Chilevision and the football club Colo-Colo. As my friend Molly puts it, he's "quintessentially the new Chilean man". The epitome of 'modernity' and 'achievement' – or what many Chileans, enthused by his charisma, fortune, and 'success', believe that is.
I dislike and mistrust Piñera. But hey. He's been elected in a fair, transparent and calm manner – big up for that. 51.6% of voters want him to run their country, and the other candidate (former Christian-democrat president Eduardo Frei) was a bit of an old joke. Too bad for the left; Chileans love Michelle Bachelet, who will hand over to Piñera in March. If she had had the constitutional right to run for a consecutive mandate, she would have stood high chances to be re-elected.
My Chilean beautician (how I miss you Marina!) loved to talk about politics in the midst of leg waxing. She often asked me 'how things work in Europe'. She guessed the left would fare poorly in the first round, out of boredom after 20 years of the centre-left Concertación – but was convinced that Chileans wouldn't elect Piñera in the second round. Not a man who befriended a party strongly linked with the Pinochet dictatorship. "The left may not be perfect, but we believe in democracy, and we have been marked by fear, torture and death," she asserted.
Marina was wrong. These were the first presidential elections since Pinochet died in 2006; maybe it is more acceptable to embrace the right now that his ghost stopped hovering. I have always thought of Chilean society as right-wing at heart, despite 20 years of left-ish rule. Looks like it's just falling into place.
Shot: Sebastián Piñera by Diego Sepúlveda