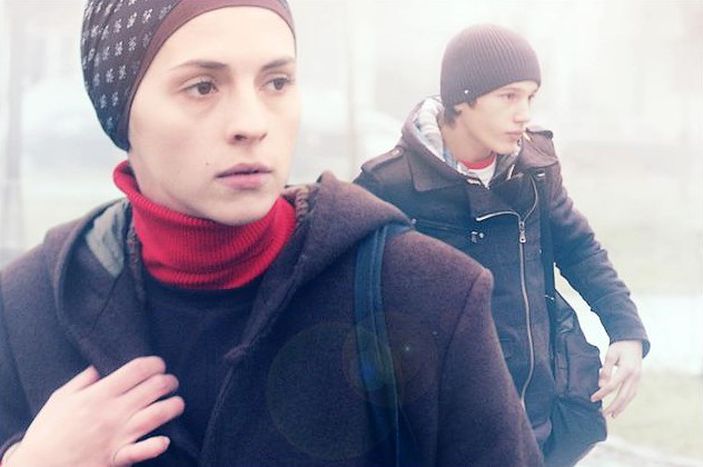 Children of Sarajevo: Opening movie of the SFF 2012
Published on
A Bosnian, a Polish and a German share their thoughts on Aida Begic's Djeca (Children of Sarajevo), the opening movie at this year's Sarajevo film festival
Official SFF pitch: Rahima (23) and Nedim (14) are orphans of the Bosnian war (1992-1995) living in Sarajevo, a transitional city that may have lost its moral compass,  given the way the children of those who died fighting for the city's freedom are treated. After a crime-prone adolescence, Rahima has now found comfort in Islam and she hopes her brother will follow in her footsteps.
The film Children of Sarajevo is likely to strike any Bosnian and Herzegovinian as overly grim, and lacking in that specific type of humor that characterizes the people of this country. Keeping in mind how rare it is for good news from BIH to be featured in foreign media, there is a certain sense of regret that the director did not dedicate her talent to a film that would capture the more positive, perhaps more realistic side of life that goes on here, many years after the war. It is true, however, that Aida Begić's film aims above all to provoke, and to inspire reflection on an issue that too often goes neglected. Through the story of two orphans, Rahima and Nedim, she portrays an entire generation of children growing up in a society in transition, marked by a loss of values and a decline of a sense of community. Hence Children of Sarajevo asks a simple and thought-provoking question: what legacy are we leaving to this new generation that is supposed to be our future, a generation that hasn't experienced much else other war, hatred and nationalist brainwashing? Using film as a media to ask this question becomes artistic activism. In that way, Children of Sarajevo is an exceptional and much needed contribution to the public dialogue, which can bring about a new awareness and, optimally, make a difference. Jasmina Hodzic, Bosnia and Herzegovina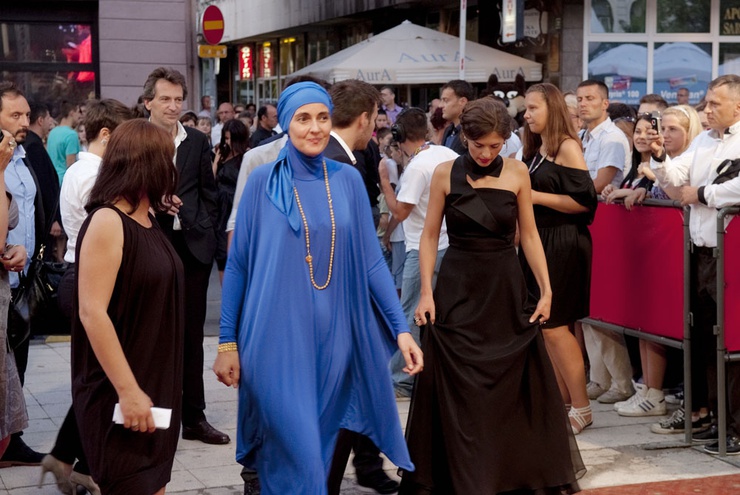 Children of Sarajevo is a film about the struggle of two orphans in the post war reality that is life in Sarajevo. If I had watched it before coming to Bosnia about a year ago it would have just been another movie about the heavily exploited subject of war in Bosnia. But now not only does the Bosnian title Djeca ('kids') sound better than its English translation but also some of the smaller details of Bosnian culture and mentality captured by Aida Begic strike me much more. The movie cleverly mixes some of the war footage with the plot happening in the current times, giving the impression that the war is ever present in the main characters' minds. The music adds another level and blends well with the tone of the movie. Keeping in style with the footage, the music is also constantly mixed with war sounds. Sometimes it feels as if it's almost too much about war not enough about reality. However, the film captures something that normally is not heard in Sarajevo cafes and not many people talk about openly. Therefore this film serves the purpose of provoking conversation on a very important subject - people's state of mind after going through war experience and adapting to 'normal' life. Aida Begic captured also bit of a humour that might be difficult to understand for those who don't know much about Bosnian customs and culture. The biggest disappointment is the last five minutes of the film. It seems as if the director suddenly decided to rush to the end of the film. It is almost a 'Hollywood style' ending that ruins a rather positive overall impression.
Artur Krzykowiak, Poland 
'And yet again another war movie', one is tempted to say after the screening of Aida Begic's Children of Sarajevo. Her film, following the daily hardship of two orphans in Sarajevo, is filled with a cold grey and blue color scheme, shivering sounds of war times and archive material from the nineties (a woman is suddenly shot in a bus and there's blood all over the place). It gives you the creeps. If it weren't for the fact that the younger brother Nedim broke his rich schoolmate's 'iPhone', you wouldn't be able to tell the difference between war times and the present. In a Blairwitch Project kind of style, the hand-held camera closely following the protagonists adds to the hastiness and still existing caution in the life of normal people in Sarajevo, leaving the audience ready to expect the unbelievable. But the unbelievable doesn't happen in Sarajevo: people don't fight, don't shoot, don't fall in love – there's only glimpses of happiness in a society where people try to go on with their lives every day – buying eggs and juice, putting on and taking off headscarfs,  going to school, drinking tea and going to work. No personal stories – just one story: 'War', which can be called the only veritable protagonist of Djeca. Whenever Rahima leaves home for work - a posh restaurant led by a corrupt brownnoser – bullets seem to crackle the house. Too much of a contrast to the sunshine and 32° outside Sarajevo's national theatre, where a whole city in party mood waits for 2 weeks of continuous fiesta. Only a few facades across the street still show poorly fixed bullet holes - the slowly healing wounds of Sarajevo.
Katharina Kloss, Germany
Images: Teaser © SFF2012, red carpet © Artur Krzykowiak; ITV Aida Begic: (cc) SFF2012/ YouTube