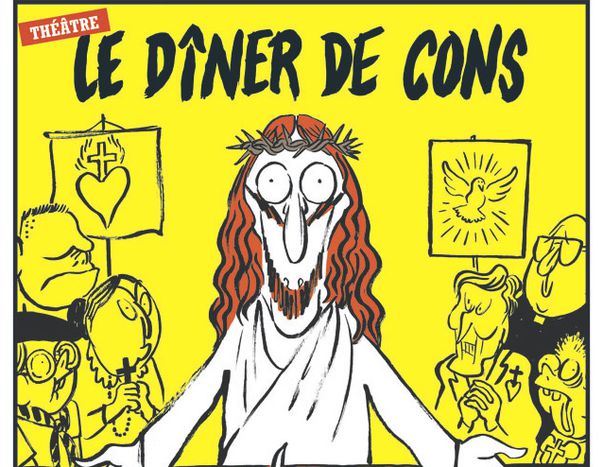 Charlie Hebdo: A Hilarious Fight Against People's Stupidity
Published on
"The only reason Charlie exists is to fight against people's stupidity. Otherwise, we will agree to disagree."
I don't know much about Charlie Hebdo. But I must admit, like my generation's fellow journalists, I probably bought it once in a while to show off, to do and be like everybody else. However, not that often. On one hand, its humorous side came from depicting tacky jokes that nobody would have ever heard of unless you came from jerk's land where they were told while drinking the cheapest booze. On the other hand, the drawings weren't that amazing. Every time I read it, I was under the impression I was in a dark place where some clueless person would have come across a meeting of idiots that would throw up on anything tasteful.
However, Charlie is a newspaper that can be explained, no matter what. Be it at the dinner table or in books, where I could only see crap, I was told, some saw some sort of elegance. Thanks to Charlie and people who read it before me, I was brought up knowing about bad taste, arrogance and not caring. It all started in the 50s when peddler, George Bernier alias Professor Choron met misunderstood literature genius, François Cavanna. They met while working at Zero newspaper then went on to publish their own satirical newspaper Hara Kiri. The main idea behind it was to fight stupidity, whatever the cost.
Beyond the image of the 'beauf' (a man perceived as vulgar, unintelligent, arrogant, uncaring, misogynist and chauvinistic, without any taste or good manners), chauvinist, racist, alcoholic, homophobic, scared, ugly, Blacks, Whites, Yellows, "Beurs" (second generation-immigrants of North African origin born in France), Muslims, Christians, Jews, Buddhists; Charlie Hebdo remains and will remain a gigantic fortress against stupidity. Although each one of Cabu, Charb, Tignous, Honore and Wolinski's cartoons can be understood at different levels, they all have one thing in common: shame the assholes of this world. In 1993, a year after the rebirth of the paper, its then publishing editor, Philippe Val, reminded everyone that "Charlie Hebdo was created to stand against barbarism and tackiness." Despite fights amongst ourselves, Luz (one of the cartoonists at Charlie Hebdo) always said: "Charlie must be used to fight against stupidity. Otherwise, we can agree to disagree. "
Although they would be badly drawn, full of bad jokes and stinking of Suze, last Wednesday's terrorists will be shown in the next edition of the paper as the two jerks that they really are.
Translated from Charlie Hebdo : un combat hilare contre la connerie