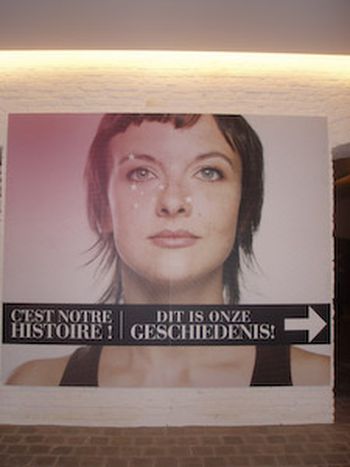 C'est notre histoire – Draw the curtain
Published on
From 26 October to 23 March 2008 the Museum of Europe opens its doors to welcome you to an exhibition staged to celebrate the 50th anniversary of the Treaties of Rome, marking half a century of European unification. The history of Europe is on display via all possible channels and the visit is rich in contrast, surprisingly and above all individual.
The visitor starts his journey in 1945 and is welcomed by an impressive installation. A couple of hundred shoes march lock-step and they are suspended on wire which symbolises the amazement and the stupidity of war.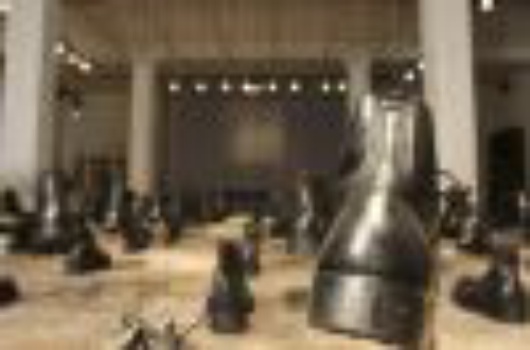 The exhibition touches all important happenings of European History until today without repeating all facts we already know from fact books. In fact the visitor meets at the push of a button people from all over Europe who are sharing their visions, experiences and wishes with the visitor. The fact that they speak in the native language with subtitles gives an slight impression of the variety of the European Union. All in all it is true that the organizer describe the exposition as "series of visual, auditory or tactile impressions that are designed to touch the heart as well as the mind, to make you, the audience, not only think, but also feel."
Don't miss it!
Date: Until 23 of March 2008 EXTENDED UNTIL MAY 12 !!!
Location:
Tour&Taxis, Brussels
Read more: http://www.expo-europe.be/site/visites/visites.html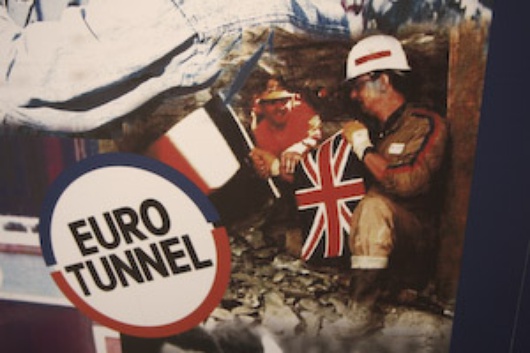 Blog related to the exposition: http://blog.expo-europe.be/
Photos : Stella Willborn & Graziella Jost