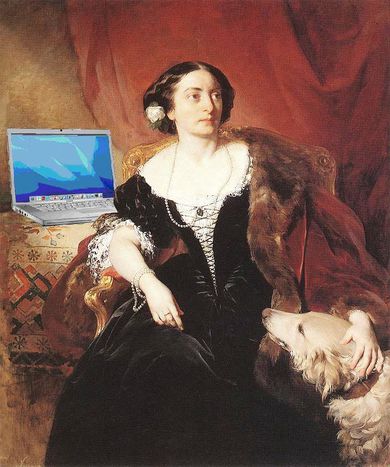 Caustic 'Kataryna' – outed 'empress of Polish blogosphere'
Published on
Translation by:
Cafebabel ENG (NS)
Aleksandra Sygiel
The Warsaw-based political blogger saw her identity revealed by warring 'traditional' journalists in 2009, some who accused her of having a 'male' view and of meddling in political scandals. Exclusive interview from the thirty-something NGO director, who has been blogging anonymously since 2004
In 2004, a woman known as Kataryna started blogging during Poland's biggest political scandal, the Rywin affair. In May 2009, her host blog platform Salon24 was threatened with a lawsuit by Andrzej Czuma, son of the justice minister Krzysztof Czuma, who couldn't accuse the blogger of defaming his father (who she had criticized for purportedly involved in money bribes in the US), without having her real name. In one radio interview, he termed her a 'wicked hag' (wrednymi babami), whilst his father commented that it wasn't a 'strong enough term to describe her'. A month later, the issue of the anonymity of English bloggers also hit the courts in the UK, as reported in The Times. For Kataryna it was not over though. In July 2010, the social network facebook removed Kataryna's account for being published under a pseudonym. Today her blog is hosted on two platforms, including Salon24 and blogs.pl (owned by Gazeta.pl). 
cafebabel.com: Your blog has a huge audience and your posts are often quoted by the media and politicians. What's the difference between a political blogger and a political journalist?
Kataryna: First of all I don't care if somebody wants to pay me for my writing, not even if what I write will influence my media career. The biggest difference between being a political blogger and political journalist is that I precisely don't know anything about what I am commenting on! My base knowledge comes from the politicians and media themselves. I blog about what I read; it's obvious that my commentaries are based on basic data.
cafebabel.com: What's the value of your blog in that case?
Kataryna: On the one hand I am free from negative and positive social relations with the people that I comment about (namely politicians and journalists - ed). On the other hand I may be wrong in my evaluations of them. Well, I leave it to my readers to decide what the posts are worth behind the smokescreen.
cafebabel.com: In 2009 you had criticised journalists from Dziennik, one of Poland's biggest political dailies; they ended up revealing your real identity. At the time, you blogged in reaction: 'Was Miss Nobody really a threat to Mr Great Journalists'…
Kataryna: The more I learn about the Dziennik conflict, the more I look at it as a personal, not a professional conflict. Many journalists – even those I've criticised – were on my side at that time. It doesn't mean there is no conflict between the milieu of journalists and bloggers in general. There is one, and it's worsening. Bloggers accuse journalists of being unreliable or biased. Journalists consider bloggers to be the 'wise guys'. It's difficult to generalise in any case.
cafebabel.com: The most famous bloggers in France and Spain are journalists or politicians (in Spain top blogger Ignacio Escolar became the first in the world to become an editor-in-chief of national newspaper Publico in 2009). Everyone knows their identities. Why did you care so much about your anonymity?
Kataryna: Poland is not France or Spain. In two decades of freedom we unfortunately still haven't learned to respect each other, despite our differing opinions. I'd like to be able to comment politics on my blog and for my real life to be separate and function normally, without worrying that I'd pay for my opinions in my private or professional life. Besides, I don't care about making a name for myself in journalism.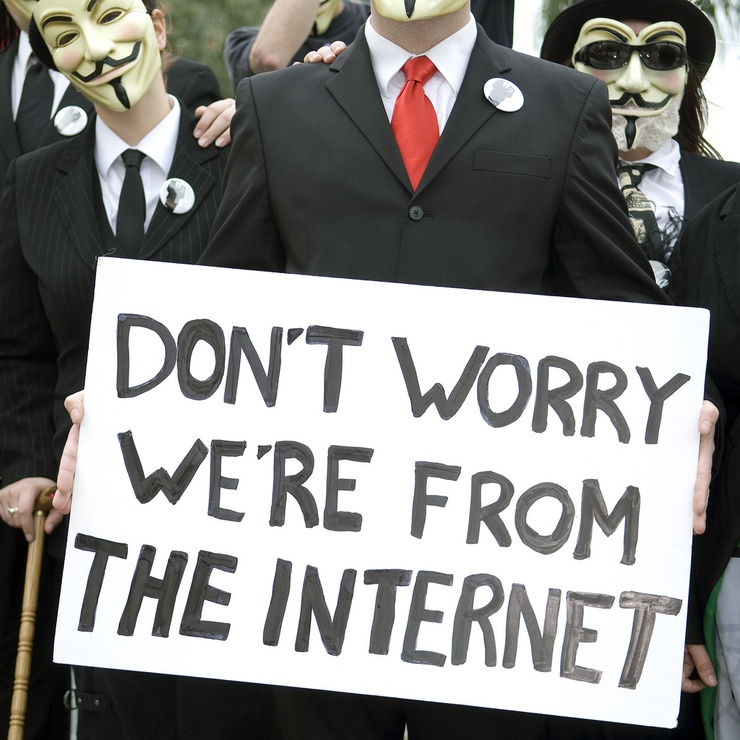 cafebabel.com: But blogging is inching closer to journalism. In Italy former showgirl and MP Gabriella Carlucci bandied about the idea of a law which would enable others to discover blogger identities. A similar discussion took place in France.
Kataryna: The idea that political bloggers couldn't be anonymous is sick. But wanting bloggers to have the same obligations and rights as journalists is not a bad idea.
cafebabel.com: So why do we need journalist bloggers who have the same right and obligations?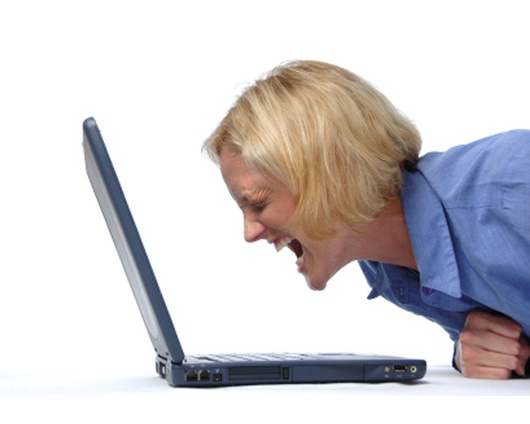 Kataryna: Even if it happens, bloggers can't replace journalists. The essence of this profession is looking for and providing information. You can comment on politics after work hours but you can't be a news journalist when you feel like it.
cafebabel.com: During the debate on your identity, a journalist from Gazeta Wyborcza, Paweł Wronski, said that he thought that you were 'either a guy or at least you have a male view of the world'. Do you believe that there is a male and female view of politics and the method of blogging on it?
Kataryna: I can only regret that Pawel Wronski didn't develop his statement and explained what was so male about my writing or view on politics! It's really fascinating. It's very close to a statement that one sex is better for politics than another one. On the other hand if I had to choose I'd say that my style is rather female, as I focus on emotions – my own, and those of the people I write about.
cafebabel.com: According to German rankings political bloggers are mostly men – at least the most famous blogs are by men…
Kataryna:  Sex doesn't have any importance for the reader. Maybe it facilitates the choice of insult  It's quite possible that a political blog published mysteriously by a woman is easier to sell than the equivalent from a famous male. I humbly admit that a part of my popularity is thanks to this fact. Unfortunately.
cafebabel.com: What's the role of a political blog? Does yours fulfil it?
Kataryna: I often wonder about that; I've never found the answer. I would want political blogs to be discussion platforms, unlimited by the political correctness found in the general mainstream. That's the case. The only question is if this discussion is not happening with those passionate people who don't need blogs to learn more about politics. Maybe a political blog is only the place for bloggers to ensure they are not alone with their obsessions.
Translated from Kataryna - caryca polskiej blogosfery politycznej