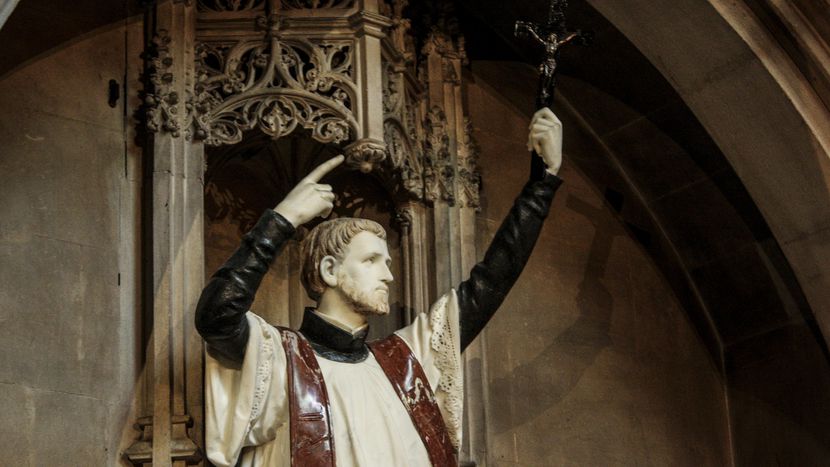 Catholic Playlist of the Week
Published on
Pope Francis visited the European Parliament as the emissary of the house of God. For this special occasion, we have selected some Catholic clips from Europe. There is even a place for Sid Vicious.
Cool Kids of Death - Chrystus
We start with cult music from the Polish punk band Cool Kids of Death, who sing that "Christ finally in our wonderful city." With this text we can now fully identify the inhabitants of Warsaw and Buenos Aires.
Sex Pistols - God Save the Queen
By far the best version of this song, by far the best track with the word "God" in the title, by far the best period of British music, far too few stylish people on the streets today.
Rammstein - Hallelujah
There is no masters more skilled at combining disturbing vocals and hard music than the German band Rammstein. Interestingly, the name of the group comes from a village in Germany, where the Americans formed a military base after the war. We know that you once wore a greasy mane and chains, and we know that sometimes you still paint pentagrams on the cages.
Kelly Family - Angel
The mere fact that Father Kelly looks like God was reason enough to place this iconic song of Kelly Family on our list. As a reminder, in addition to Kelly's father, affectionately called Papa Dan, the group consisted of Kathy, John, Patricia, Jimmy, Joey, Barby, Paddy, Maite and Angelo. P.S. Take a moment to watch the clip, because it beats lyricism.
Sister Cristina - Like A Virgin
Sister Cristina, born in '88, didn't have an easy task to give a new twist to Madonna's classic. We we can still admire the Venetian landscapes, this time without lions and negligee, and in their place, a cross around the neck. The song has nearly 4 million views. "Comments are disabled for this recording."
Eddy Mitchell - Pas de boogie woogie
The French have always had a knack for catchy melodies used in such a way that one doesn't notice the striking simplicity of the lyrics. This song is about the absurdity of ecclesiastical orders: "no boogie woogie before evening prayers."
Dios esta aqui
Religious anthem of Spain - a country where it is considered normal to name a baby Jesus. We would like to congratulate the person who did the makeup for the actors in the clip.
Translated from Katolicka playlista tygodnia