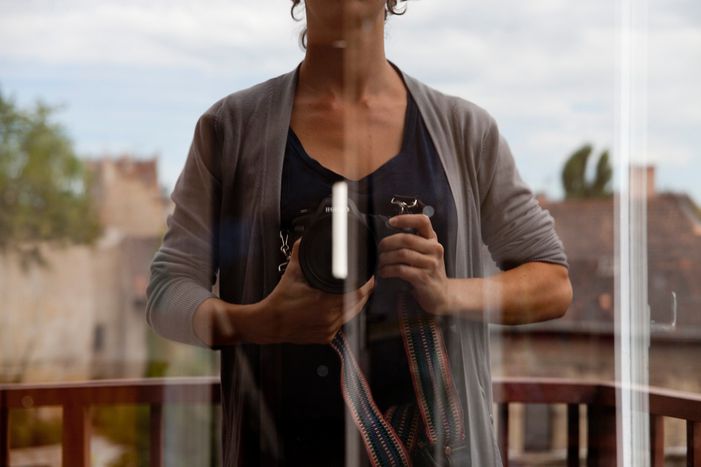 Catarina Botelho on crisis, arts and just everyday life in Portugal
Published on
The visual artist and photographer from Lisbon focuses on the relationship between close friends, family and objects, as well as doing the odd stint working abroad. We talk about the arts in Portugal, culture during a crisis and staying forever amateur
cafebabel.com: Catarina, how did you start out?
Catarina Botelho: Cinema first captivated me as teenager. I would go to the movies as often as I could. However, after a while I understood I was more interested in an individual creation process rather than a group one that needed so many people and means. I had decided to study fine art but photography always interested me, so I started out in that.
cafebabel.com: What is your native Lisbon like?
Catarina Botelho:Lisbon is a wonderful small city where you can live with a certain ease and still always have different places to discover and things to see. It has the charm of an imperfect city. It's a city where the ancient, sometimes abandoned, architecture bears witness to a contemporary life. Lisbon has the most beautiful light that casts over the city all year, and has Tagus (Tejo), the big river to mirror it. If you live in the city centre, your everyday life is pretty much doable by foot. Stroll around downtown Baixa; shop at Martim Moniz square in the old city, where you will find products from all over the world, read a book in one of the several miradouros or viewpoints were you find the best overviews of the city or ride a bike along the river.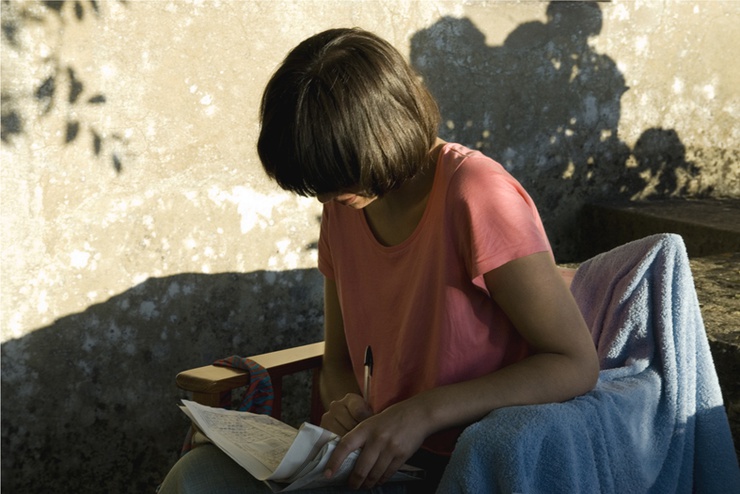 cafebabel.com: As a country officially 'in crisis', have you seen any change in Portugal's cultural sector?
Catarina Botelho: There were never a lot of possibilities for artists within the Portuguese borders. Although we have very good artists in every field and wonderful works being made, we are a small country with low education levels. Portugal has gone through more than forty years of dictatorship, which only came to an end in 1974. Among other things this regime endorsed ignorance as a state policy which left deep education problems in our society. Today culture and arts are seen by the large majority of the population, including most politicians past and present, as something superficial and unessential in human life and a democratic society.
'People are still pretty much anesthetised, as if we are yet to understand what we are facing'
The few resources and opportunities we had, which constructed us as artists, are almost gone today. There are fewer and fewer projects that have the means to survive, fewer exhibitions, fewer art-related scholarships, fewer institutions investing and practically no governmental support. This crisis will be an opportunity for artists to come together and face this situation and interfere with what is going on. People are still pretty much anesthetised, as if we are yet to understand what we are facing and the adversity that comes ahead. The challenge is how to deal with all of this.
cafebabel.com: What do you look for in the daily routine of the figures in your pictures?
Catarina Botelho: The most silent moments, our time with each other, the simpler gestures can be the most interesting ones. I am very curious about our relationship with objects, matter and space around us. In a time and economical system where we are evaluated largely based on our work productivity, success and money, I am interested in the places and situations with non-productive functions. It's easier to re-think ourselves as human beings when we go back to basics.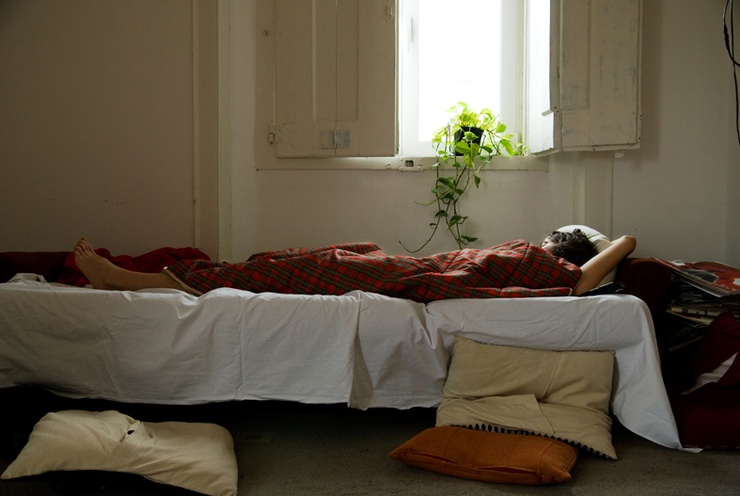 cafebabel.com: In 1968 a French journalist said France was 'bored'. Has Portugal ever been boring?
Catarina Botelho: Not at all. 'Boring' means societies where everything is perfect and regulated. We are in deep shit and we don't know where to go from here. However, this contemporary feeling of uncertainty and not knowing what to do or where to go is something that is spreading around the world.
cafebabel.com: Are you scared of what you see going on in your country? Is your art a refuge?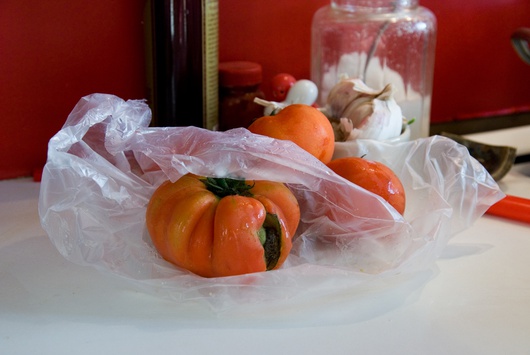 Catarina Botelho: Everyday we learn about people losing their jobs or the self-employed having less and less work, whether its friends, family or on the news. Price and tax hike announcements are constant. There is also a feeling of quietness, as if people are not yet sure of what is going on; I suppose that most Portuguese are ashamed of losing their jobs and having no money so they keep quiet for as long as they can. This sense of uncertainty is on my mind all the time. I am scared. Nevertheless, with the global protests we are beginning to understand that this crisis is part of a global system where profit is the top priority and not the people. At this point an artist can stand firm and keep working.
cafebabel.com: At the age of thirty, do you feel any change in your work and in the way people look at it?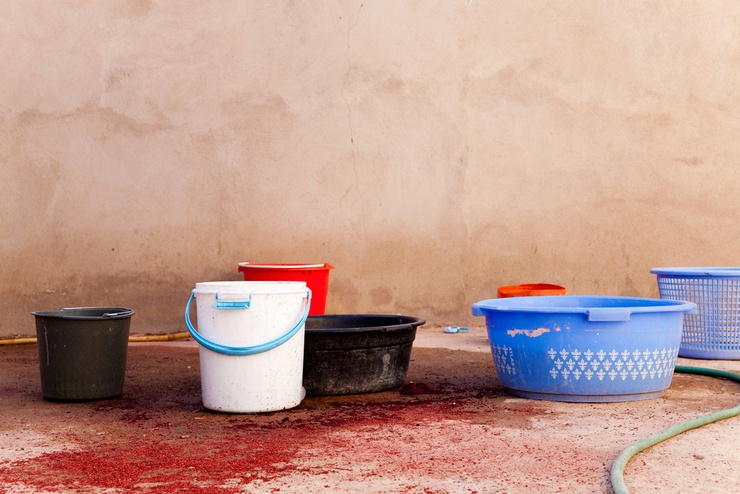 Catarina Botelho: I am more certain of what I am looking for and what I want to do in my work than I was when I was starting out. Still, Charlie Chaplin said 'we don't live long enough to be anything else' than amateurs. In art we are always looking for the same thing and we keep pursuing it. When I finish a project I feel like I have done it, but then I get that feeling that that something is missing. That what I was looking for has elapsed. That is why I keep working, keep perusing.
Images by and courtesy of © Catarina Botelho