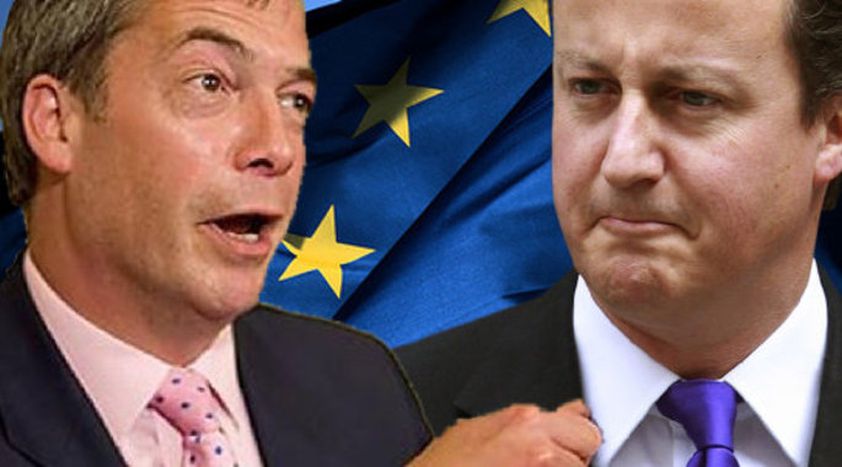 Cameron's strategy against UKIP
Published on
The circus continues in UK politics as David Cameron fears another UKIP victory in the upcoming parliamentary by-election, triggered by the defection of ex-Conservative Mark Reckless to Farage's party, in Rochester and Strood, on the 20th of November.
David Cameron decided to push for change in rules concerning EU migration, causing quite a debate in the UK and European media. Under pressure after two defections to UKIP, the Prime-Minister expressed that restoring control over the UK's borders would be a priority, alleging to the The Huffington Post that the system "has not been working properly."
Liberal Democrat Nick Clegg has claimed David Cameron's changing immigration narrative is just a panicked reaction to the rise of the rightwing party. "No Conservative has put a proposal to me, they have never breathed a word of this within government. They have got a fundamental problem, they are running after UKIP in a complete panic," stated Clegg for The Guardian.
"Lighting a fire" 
Conservative Philip Hammond, UK Foreign Secretary, told The Guardian that the Conservative Party is "lighting a fire" within the European Union by promising to hold an in/out referendum on Britain's membership by the end of 2017. Hammond considered this plebiscite a "very powerful weapon in our armory," reacting to the Prime Minister's pursuit on the renegotiation about the permanence of the UK in the EU.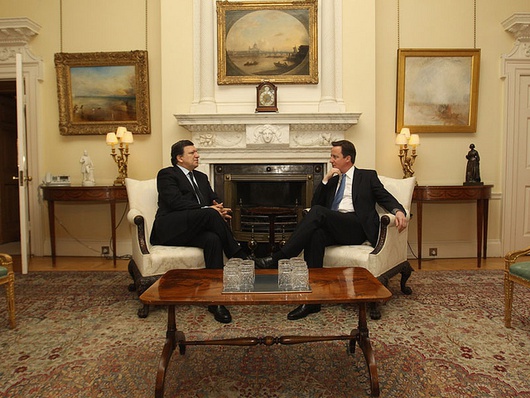 In the meantime, current European Commission President José Manuel Barroso has warned Cameron that he is about to commit an "historic mistake" by imposing restrictions on the free movement of citizens from EU member states and, naturally, by increasing the chances of Britain leaving the EU. Cameron promptly responded saying that "British voters, not Barroso, are my boss over EU immigration." The departing President said that European leaders will reject the Tories' attempt to change free movement as it is a matter of the "fundamental" elements of the Union.
Meanwhile UKIP's euphoria slowed down when Eurosceptic MEP group EFDD collapsed, on October 16th, after the defection of Latvian MEP, Iveta Grigule, meaning that the Eurogroup no longer had MEPs from enough member states according to European law, which requires a minimum of seven nationalities. Sadly, it was short-lived as UKIP's leader made a very controversial deal with Poland's far-right Robert Iwaszkiewicz. The inclusion of right winger Iwaszkiewicz allowed the group to reform and gain access to around 1€ million a year in funds from the European taxpayer, according to New Europe.
Proofread by Danica Jorden