'Call Me Kuchu' directors: 'A story of empowerment as much as persecution'
Published on
For their touching documentary, American and British directors Katherine Fairfax Wright and Malika Zouhali-Worrall got on the ground in Kampala, Uganda, to record the lifes and struggles of the local gay and lesbian or 'kuchu' activists, who combat a repressive system and fight for their equality.
Most known of them is David Kato, who was murdered in January 2011 and became a famous representative of the fight for human rights. Call Me Kuchu will premiere on 11 February at the 2012 Berlin film festival . cafebabel.com interviewed the directors by e-mail shortly before they boarded a flight to the German capital.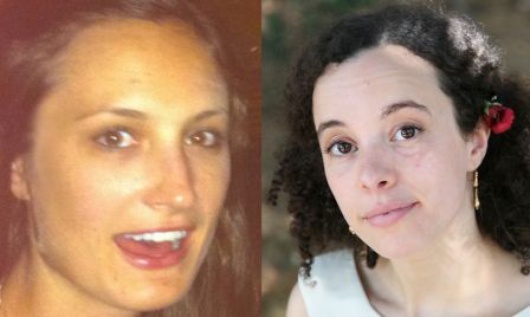 Katherine Fairfax Wright and Malika Zouhali-Worrall. Photos courtesy of Call Me Kuchu
cafebabel Berlin: Katherine, Malika, you've been able to get very close access to activists in Uganda. Was it difficult to get this access, as you are not from Uganda?
David Kato was actually the first person we were in contact with as we started researching the film from the US in 2009. Upon our arrival, David was the one who first introduced us to various members of the kuchu community, a gesture that proved to be a crucial step towards gaining the community's trust. From there, we took careful measures to approach everyone respectfully, and explained exactly what we were trying to do. We also tried to make clear to them that we wanted to document their stories well beyond the sound bytes they were accustomed to providing to journalists. There were definitely people who chose not to be filmed, and we respected their wishes of course. But those who decided to let us into their lives did so because they wanted to be involved in a project that would get their stories out, and we were surprised at the intimacy that engendered.
cafebabel Berlin: You've also got very close access to David Kato. How is the David Kato you met in comparison to the famous public human rights-campaigner?
Since his murder, David has been mythologised as a courageous and passionate human rights activist - which is exactly what he was. However, over the time that we spent filming with him, we also got to know a man who was charismatic yet vulnerable, sharp witted and often afraid to sleep alone. As is true of the heroes of any movement, some of these character and situational nuances have been overshadowed by the broad strokes of his accomplishments. Our hope is that Call Me Kuchu will help supplement the canonised David Kato as a long-format character study, and ensure that people understand that he was a normal man who went to astounding lengths to liberate Uganda's lesbian, gay, bisexual and transgender (LGBT) community.
cafebabel Berlin: What was your motivation to go to Uganda and make a movie about LGBT rights in that corner of the world?
We had both read about the tabling of Uganda's anti-homosexuality bill, and we were increasingly disturbed by its implications. Malika had also been following the case of Victor Mukasa, a transgender man who, not long before the bill was tabled, had won a landmark case in the Ugandan high court. We were intrigued to learn that while the country's sodomy laws were still routinely enforced, and even harsher laws were being considered, the country's judicial system was independent enough to allow kuchus to reclaim their rights. We also learned that these court cases were being used by an increasingly organised LGBT community in Uganda to fight back against state-sanctioned homophobia. We spoke about heading to Uganda to check out the situation, and found ourselves on a plane bound for Kampala two weeks later.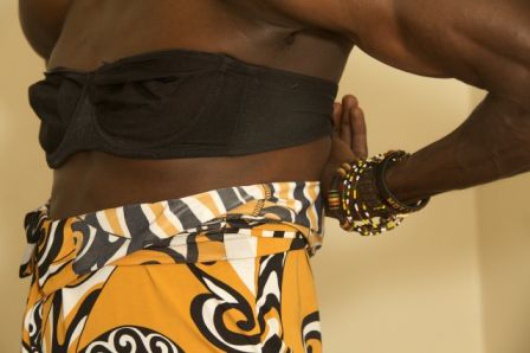 Of course, David's brutal murder changed the film's trajectory, and to some extent our motivations for working on the film as well. While we had always been keen to get the story of Kampala's kuchus out into the world, that sentiment became far more urgent and personal when David died. We essentially documented the entire last year of his life, and since his life was cut short, it ended up being during a time when he was at the pinnacle of his activism, when his philosophies and oration were most concrete and well-formulated, and when his voice and understanding of the complexity of the scenario was strongest. Therefore, both of us felt the responsibility to honor his life by making the best film we could, and ensuring that it has as broad of a reach as possible.
cafebabel Berlin: Do you think the movie will be able to make a difference?
While the LGBT community certainly suffers under Uganda's harsh state-sanctioned homophobia, many of the kuchus we met were not only victims. David Kato and his fellow activists worked hard to change their own fate through every means possible: the Ugandan courts, the United Nations, the international news media. As a result, Call Me Kuchu is a nuanced story of empowerment as much as persecution.
cafebabel Berlin: Did filming Call me Kuchu make a difference for you personally?
The most important lesson for us both has been about the responsibility inherent to filmmaking, especially when it involves real people and contentious issues. In our case, that responsibility has involved not only creatively yet accurately representing the lives of the film's protagonists, but also considering the impact the film may have on their safety in Uganda. While filming, we were always treading a fine line to ensure that we could record the most intimate stories while not revealing information that could put anyone at risk.
World Premiere: February 11, 17:00, Cinestar 7
February 12, 14:30, Cinestar 7
February 13, 22:30, Cinestar 7
Watch the film's trailer here