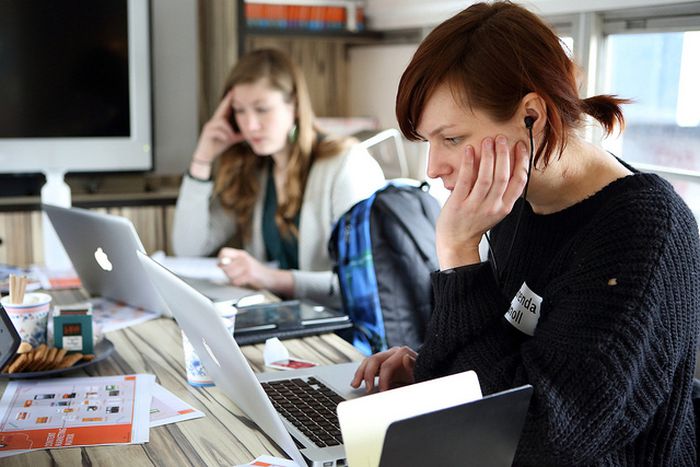 Call: Join the local team of Cafébabel Berlin
Published on
You're young, you're European and you're interested in journalism? Come and join the Berlin local team of cafébabel.com! 
Who we are
We're the local branch of cafébabel, based in Berlin. A group of young people, with different professional backgrounds (from journalists to students) and from different countries (including Germany, France, Italy…).
What we do
As a cafébabel local team in Berlin, we're bringing European spirit to the German capital, and we're providing cafébabel with stories from there! We have our own city blog where all of our articles are published. In 2014 we started our widely successful reporting project Beyond the Curtain: In five large feature reports, each written by two Babelians, one from the East and one from the West, we explored the current state of Europe 25 years after the fall of the Iron Curtain. This project was awarded with several prizes and at the moment we're working on our new project for 2015/2016: Balkans & Beyond. Apart from that, we've also organized photo exhibitions and panel discussions.
What we are looking for
Contributors and translators ! That is to say, people who want to become active members of our team!
What you get from it
First of all, you get to meet a bunch of nice people (us!). Secondly, you get a lot of professional experience: Whether you're interested in writing or translating, we're there to help you get better at it. You're free to explore the subjects that interest you and suggest your own article topics. You'll have the opportunity to help create a European network, express yourself and gain experience in the field of European journalism.
Sounds good? Join us at our next meeting: November 2nd, 6pm at Café Orange (Oranienburger Straße 31, 10117 Berlin). We're looking forward to meeting you!
Follow us on Facebook and Twitter (@CafebabelBerlin) to get all the updates.