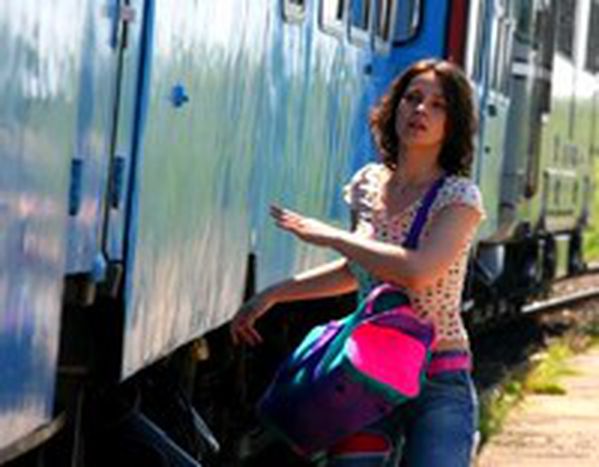 California Dreamin': more cinema from Romania
Published on
Translation by:
louise bongiovanni
Joining the current wave of Romanian films in European cinema, Cristian Nemescu, who lost his life in a tragic road accident in 2006 aged 26, offers us a vision of a country which he wanted to and will change
Monica wants to escape Capalnita, a backwards hole in Romanian no-man's land. Her father, Doiaru, a signalman, who keeps an eye on the village police, is a thorn in the side of many villagers.
During the Kosovo war, the message comes from the government that one of the designated NATO trains with American soldiers will pass the village. The residents see their chance. 'Going through without papers?' The Marines didn't count on meeting Calpanita's train station's local Mafiosi, causing them a five day wait in the sidings.
Over language barriers and caricatured hospitality, Nemescu's film rubs characters and cultural groups together in the bitter search to explain a Romanian past and a new teenage generation's vision for the future.
Whether to break away, or toe the line – the sensitive tragicomedy oscillates between the two options. Don't let yourself be put off by the film poster, which resembles a sneering American backwater comedy. The film is well worth seeing!
Trailer: California Dreamin' (endless)
In cinemas:
France: 2 January 2008
Belgium: 5 January 2008
UK: 16 May 2008
(Photo homepage: ©Marian Hanciarec)
Translated from Mehr Kino aus Rumänien: California Dreamin'