cafebabel.com's Balkan turn: behind the scenes on Orient Express Reporter
Published on
Translation: Sarah Hole
What happened when two German students hitched a ride on cafebabel.com's award-winning flagship project, Orient Express Reporter? Christian Geipel and Axel Matz, journalism students at Magdeburg university, followed teams of cafebabel citizen journalists across the Balkans between 2011 and 2012 to better understand what the missions were about.
They published their meetings with young journalists who are voluntarily affiliated with cafebabel.com, and so helped cafebabel.com to grow in the Balkans, from Ljubljana to Skopje via Banka Luka and Belgrade. They published their interviews in German on the cafebabel blog 'babelbalkanexperience'.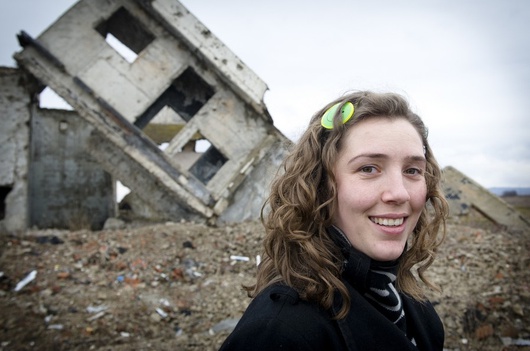 © Ezequiel Scagnetti for Orient Express Reporter, Pristina, February 2011
'The 'Orient Express' is a phrase that many people probably associate with a luxurious train service from Paris to Istanbul, or with Agatha Christie's literary classic. For Axel and myself, it was an opportunity in summer 2011 to get to know the western Balkan states. The reason for the trip to the heart of south-eastern Europe was a joint collaboration with cafebabel.com journalists, who had started a project about the Balkans called Orient Express Reporter. The idea behind it is to send budding journalists and photographers 'on the ground' to write exciting articles about the people, cultures and current situation of individual Balkan states.
Our story began with the idea to join this expedition but to do our own project at the same time. In the end we decided to visit all the reporters who are the host contacts and who occasionally write for cafebabel.com from the Balkans. We were supported by our university and by cafebabel.com, which helped put us in contact with the 'babelians'. The Balkan region was quite a huge one for our budget, so we were faced with the task of limiting the areas we would visit. Partly because of its recent past, we finally chose the region of the former Yugoslavia.
From Slovenia to Bosnia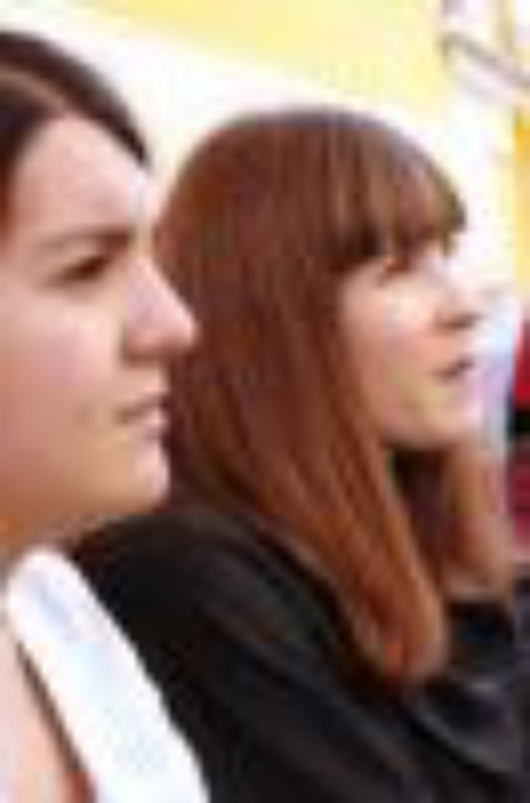 After a relatively short time to prepare, we set off for Slovenia, the gateway to the Balkans, for our first interviews. In the capital Ljubljana we met Babel bloggers and team leaders Natalija Majsova and Ljubica Dameska (pictured left)), both 26, who talked to us about the euphoria at the time of the EU accession in 2004 and the consequent advantages and disadvantages. They help run the Ljubljana official cafebabel team blog.
We then spent a few days in Zagreb, before heading to Banja Luka. In the Serbian part of Bosnia and Herzegovina we had arranged to meet Sladjana Perkovic (pictured below). The Paris-based freelance journalist, 30, described her memories of the civil war and told us about Bosnia's chances of entering the EU and about the Dayton Agreement, which has split the country into two quarrelling autonomous entities to this day. After a stint in the Republic of Srpska's capital, we also wanted to see the other side of Bosnia.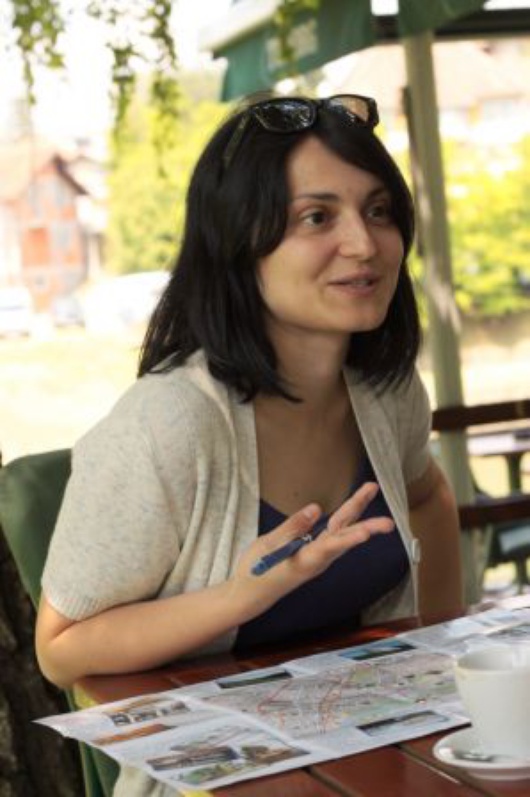 We boarded the train and travelled to Sarajevo to meet up with Bárbara Becares from Spain. At first it seemed slightly odd that someone would come to Bosnia from Spain and start a cafebabel blog there. But it is precisely this interculturality that makes cafebabel.com what it is. Bárbara also explained to us why she is doing this – simply because she loves the city!
Podgorica
After a few days in the heart of the Balkans, we left Bosnia for Montenegro, but promised we would make another stop in Sarajevo on the return journey. We chatted with Marko Vesovic.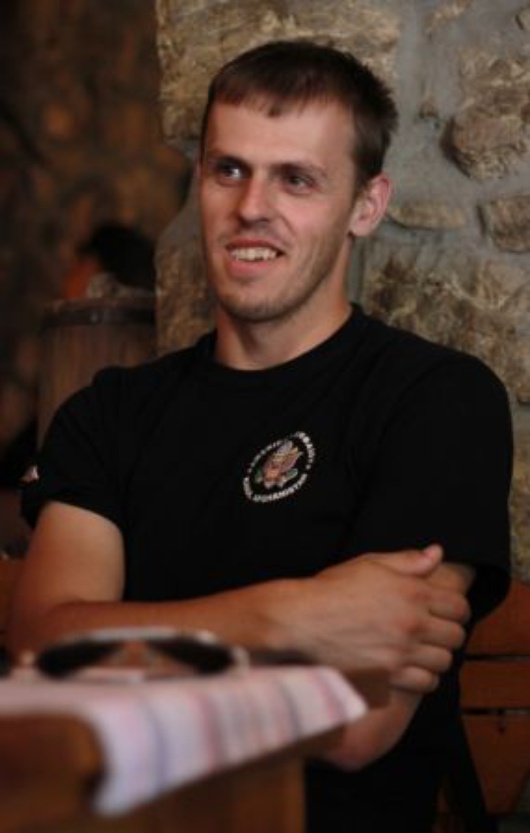 The 27-year-old journalist for the Dan opposition paper from Podgorica spoke about the independence of this small country, corrupt politicians, cigarette smuggling and Montenegro's incredibly beautiful coastline, which is enjoying immense popularity as a tourism and investment destination, while the people living in rural areas are becoming increasingly poor.
Belgrade
From Podgorica we travelled to Belgrade, the capital of Serbia. The only matter of concern seemed to be Novak Djokovic's victory at Wimbledon. At the homecoming of the tennis player, tens of thousands of people gathered in front of the Serbian parliament to celebrate their new national hero. While talking to Senka Korac, 29, and Aca Todorovic (pictured below), 28, co-founders of cafebabel Belgrade, it became clear that some Serbs also have other things on their minds.

Obviously, the Kosovo conflict is still just as topical as concerns about Serbia's reputation abroad and accession to the EU. However, nobody wants to talk about war criminals anymore – the people have had enough. Many people are just glad that this chapter can finally be closed following the arrest of Ratko Mladic.
Skopje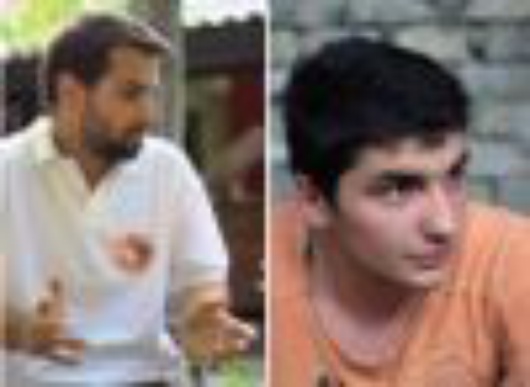 We set off for our last stop, Skopje, with mixed feelings. The Macedonian/ FYROM* capital certainly comes across as bizarre, not just to foreigners. We had never before seen such an excessive amount of statues. There were also other outlandish buildings with an estimated value of more than 200 million euros. Gojko Keselj, 25, and Boris Kaeski (pictured left), 30, the local babelians, had a thing or two to explain (the official Skopje.cafebabel blog was launched by two other babelians, Enisa Bajrami and Elida Zylbeari). Yet it turned out that they could shed just as little light on the matter as we could. There have already been numerous protests related to this. We also discovered that the government has had one TV station and three newspapers closed down, and a young man was recently beaten to death by the police. And then there's the on-going name conflict with Greece…
Given that our interviewees reported so much about the abuses in their countries, peace has not yet come to former Yugoslavia. However, that doesn't mean that we were met with resignation. On the contrary, a generation is growing up that is prepared to do something about these abuses and make its voice heard. cafebabel.com gives a voice to young people who wouldn't normally be heard. Our Orient Express was a fantastic experience which let us get to know great people and wonderful landscapes.'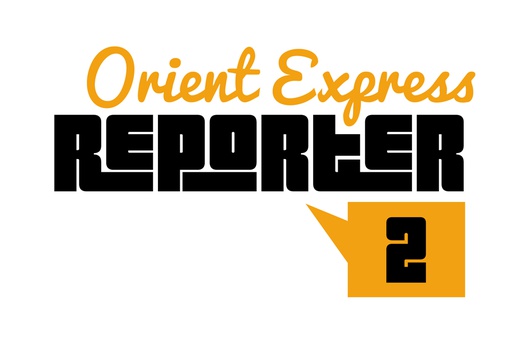 cafebabel.com is on the move again in 2012 for Orient Express Reporter II, though this time sending Balkan teams of journalists to EU cities and vice versa, (and it's mission-within-a-mission sister project, Orient Express Tripled).
Watch this space!
* Former Yugoslav Republic of Macedonia