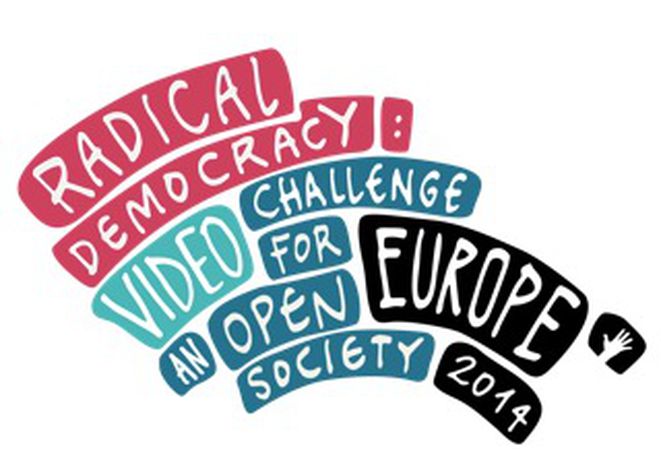 Cafébabel, media partner of Radical Democracy: European Video Challenge 2014
Published on
Cafébabel proudly announces its media partnership with Doc Next Network in the framework of the Radical Democracy: European Video Challenge 2014.
Doc Next Net­work is call­ing on media mak­ers, so­cial ac­tivists and crit­i­cal thinkers: take a stand and share your views about Rad­i­cal Democ­racy for Eu­rope on video!
How can we cre­ate an open and in­clu­sive Eu­ro­pean so­ci­ety? What should we change?
Sub­mit your au­dio­vi­sual media works to chal­lenge pre­vail­ing no­tions of democ­racy and rep­re­sen­ta­tion, and re­flect on al­ter­na­tives. Be­come a part of the de­bate around the 2014 Eu­ro­pean Elec­tions - and win a €2500 award.
We are look­ing for videos in all gen­res and vi­sual forms, shot or cre­ated in any for­mat. We will ac­cept videos of up to 5 min­utes in length - but re­mem­ber, less is more. All works should be made within the last 2 years. We en­cour­age you to pro­duce videos es­pe­cially for the chal­lenge!
Dead­line for en­tries is April 13, 2014.
In­ter­ested? Visit chal­lenge.​doc­nextnet­work.​org for entry guide­lines.
#Rad­i­calDemoc­ra­cyEu­rope
On­line au­di­ences and a pro­fes­sional jury will choose the 10 win­ning en­tries, to be awarded dur­ing the Plan­ete+Doc Film Fes­ti­val in War­saw: 5 Win­ners, each re­ceiv­ing an award of €2500, and 5 Spe­cial Men­tions, each re­ceiv­ing an award of €1000. Se­lected works will be screened at var­i­ous fes­ti­vals and plat­forms across Eu­rope and be­come a part of the Doc Next On­line Media Col­lec­tion.