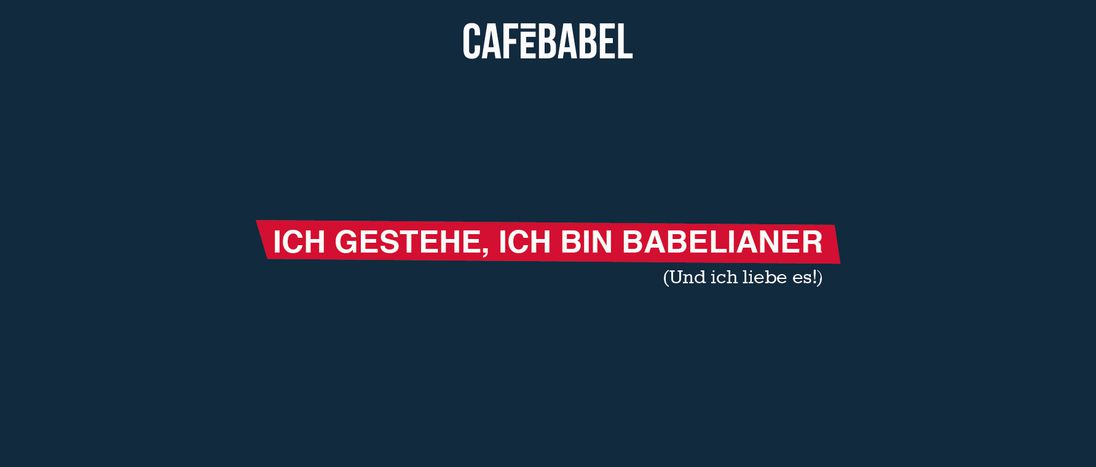 cafébabel: Journalism internship in Paris
Published on
An internship in European Journalism - welcome to cafebabel.com, the first pan-European, multilingual news magazine - for readers who like to think across borders.
Cafebabel.com has revolutionized European media: As a platform for participatory journalism, cafebabel.com strives to reach the 'Euro generation', the first generation who, thanks to the Erasmus Programme, the internet and increased mobility, profit from it on a daily basis.
Together with a network of 8500 volunteers, in more than 30 local offices throughout Europe and a central editorial office of professional journalists in Paris, cafebabel.com offers analyses of current affairs from a European perspective, publishing multilingual articles. The European central editorial office in Paris controls an ever-expanding network of local offices throughout Europe, enabling the 'Euro generation' to have a voice.
Cafébabel is a publication from the Babel International Association, founded in 2001 by Erasmus students. Additionally, cafebabel.com is a member of FNPS, the National Association of Specialised Press in France. In 2012, our European magazine won the CIVIS Online Media Prize and the Jugendkarlpreis for its cross-border work.
Cafebabel is looking for the following: an Intern for the German language version of cafebabel.com
Where?
Paris, France
Mission:
At the Paris Central editorial office, you will work under the direction of the German editor-in-chief, assisting in the editing process and the maintenance of the German language version of cafebabel.com. With your ideas and in collaboration with the editors of the five different language versions of the magazine, you will help to manage the editorial content of the site, writing articles yourself, translating or editing articles. You will manage the German team of 'Babelians' in different European local offices and help with the structuring of the translation- and editing processes.
Profile:
You will preferably have a degree in journalism. Excellent general knowledge and an active interest in European current affairs is expected. German is your mother tongue and you also speak English and/or French. You have a dynamic writing style and have already gained some experience in the field of journalism. National topics bore you? Do you want to get involved with a young, cross-border project? Then you are the person we are looking for!
Convention de stage:
The internship will last two months and will be based at the central editorial office in Paris. In order to undertake an internship in France, the intern is required to complete a 'convention de stage', a form that should be provided by your university and is available in two languages. The internship is non-remunerative. The transport costs will be paid for by cafebabel.com (A Navigo Pass worth 70 Euros).
Interested?
Send an application (CV, a short letter of motivation in English or in French and a sample article in German) to Katharina Kloss - Editorial coordinator:  E-Mail: k.kloss@cafebabel.com
Translated from cafébabel: Journalismuspraktikum in Paris