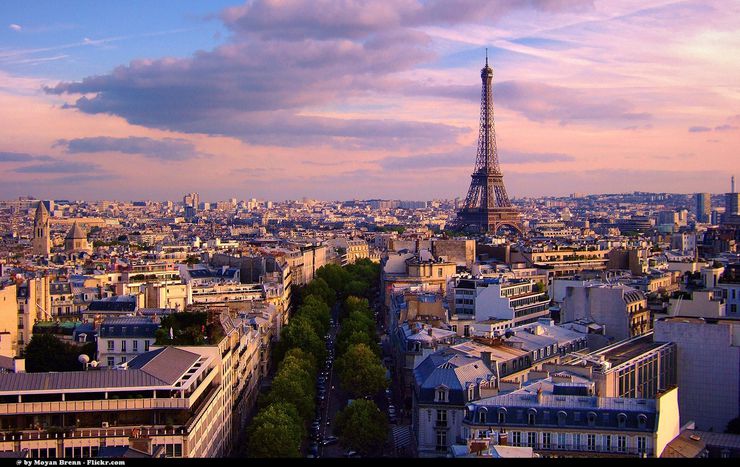 Cafébabel is Recruiting! Native English Web Reporter and Community Liaison
Published on
It has been awhile since this position has been vacant, and we are looking for one young, energetic and creative native English speaker to fill it. Apply, if you think you have what it takes.
Cafébabel is the first European online participatory media. The publication is sustained by a very motivated network of around 1500 volunteers from all over Europe and boasts a professional editorial team based in Paris. The goal of the magazine is to offer a platform of civic expression to young Europeans and to promote the development of a European public opinion.
Cafébabel is a project run by Babel International, a not-for-profit organisation. Babel International organises debates, training sessions and reporting excursions all over Europe, runs Cafébabel and supports a team of volunteers throughout Europe.
We are hiring one native English-speaker (mandatory) Web Reporter and Community Liaison to Volunteers for a 'civic service' contract (8 months)
What does it mean to do a 'civic service' placement at Cafébabel?
'Civic service' is a programme run by the French state, which is one step up from an internship. 18- to 25-year-olds can work with an organisation to carry out a mission in public interest. Cafébabel's mission is to promote European citizenship, and to offer a platform for young Europeans to express themselves through participatory journalism.
This non-renewable, 8-month contract is open to all candidates, regardless of education or experience. The only pre-requisite is that you must be a native English speaker.*
In order to be eligible for a civic service contract, you must be younger than 26 (born after February 13th, 1989) and hold European citizenship and/or have a French titre de séjour allowing you to complete a 'civic service' contract. It is also preferred that you speak good French, as well as any of our other publication languages (Italian, Spanish, German or Polish).
Your profile
You are interested in news and different forms of expression on the web, you have strong connections with young people on different social networks, and you are interested in becoming engaged with the first European online participatory media who lets young people across Europe speak their minds.
Under the supervision of the Editorial Coordinator, your placement includes:
- Raise awareness about active citizenship and European issues: You suggest young and European article ideas; you encourage young people to pitch articles spontaneously and write their articles from a European perspective.
- Support the writing of our volunteer authors: You support our young authors in their written work, you re-read their contributions, you propose improvements (such as sources and photos), and suggest European angles for their articles.
- Encouraging contributions from youth: You publish the best articles on the cafébabel home page, you mobilise our network of translators to translate articles and you promote published articles on social network platforms.
- Inform youth about news in Europe: You write articles about themes related to youth and European citizenship. If the opportunity presents itself, you participate in our reporting projects in Europe.
- Actively participate in the life of the network: You actively participate in the organisation's activities (training sessions, events, debates, etc.)
Your contract and benefits
Civic service contract for 8 months, 35 hours per week beginning on February 4th, 2015 in our Paris office.
Monthly salary and benefits: 1088.04 € net.
467.34 € net from the French state
450 € as a housing supplement for volunteers who live outside of Paris and Ile de France (with proof of address)
100.70 € in the form of 19 restaurant tickets per month
70 € for travel expenses (Passe Navigo, covering 2 zones)
There is also a possibility of 100 € per month for those with proof of 'RSA' (minimum benefits provided by the French state)
Address: 226 rue Saint Denis, 75002, Paris, France
Interested? Apply Now!
Send your application (CV and cover letter in English) before 6 pm on January 22nd, 2015 to service.civique@cafebabel.com.
*Please note: This position is open to native English speakers only. We consider native English speakers as those born and/or raised in an English-speaking country. Applications from candidates not meeting this requirement will not be considered.