Cafe Babel explores the new bicycle lane in Minsk
Published on
© Minsk Cafe Babel, text and photos Orangell I don't know why, but I missed the information about Day of Minsk in 2009. So, when I walked in the Maxim Gorki park, I was very surprised with what I saw there. I saw there a splendid bicycle lane. This spring and summer I enjoyed bicycle lanes in Vilnius and suffered much in Minsk when I returned with my iron horse.
Minsk Cafe Babel team rushed to explore the new route immediately.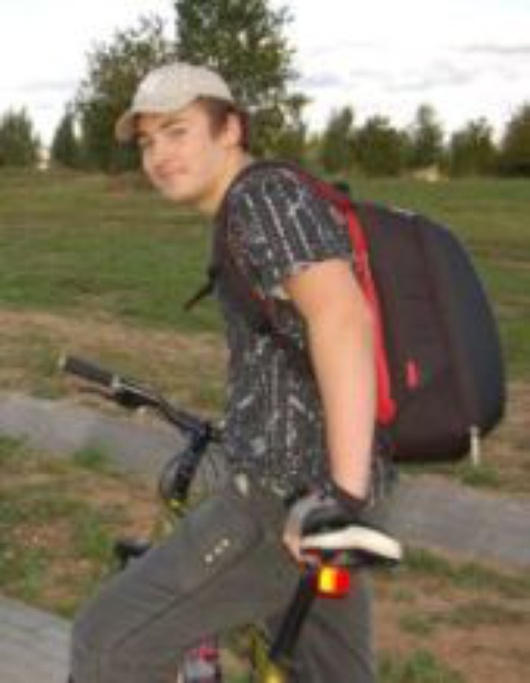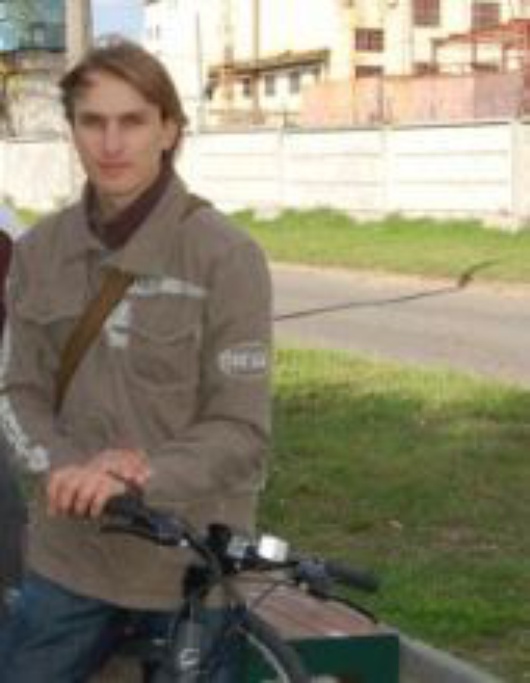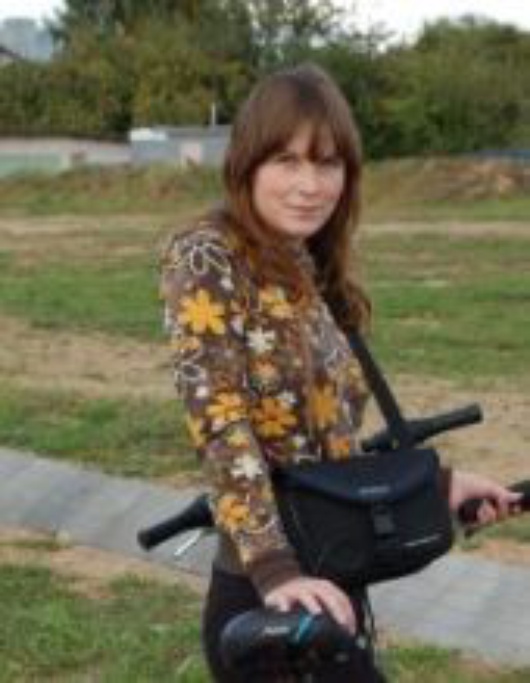 Venom, Daiver, Orangell
Chilly sunny day, the 19th of September our expedition reached the lane. We decided to watch it's new built part.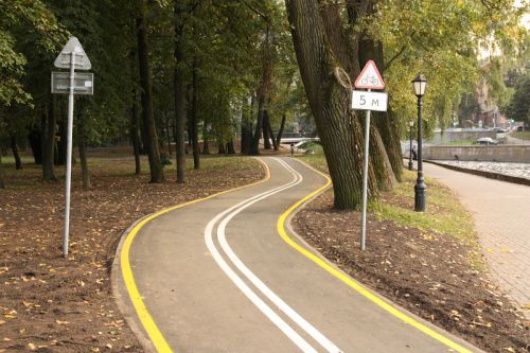 In the Gorki park the lane is separated from the pedestrian area, it is comfortable. Disadvantages of this length: in front of K. Marks street there is no equipped descent to the lane and there is no markings under the bridge. The lane just suddenly ends and suddenly starts.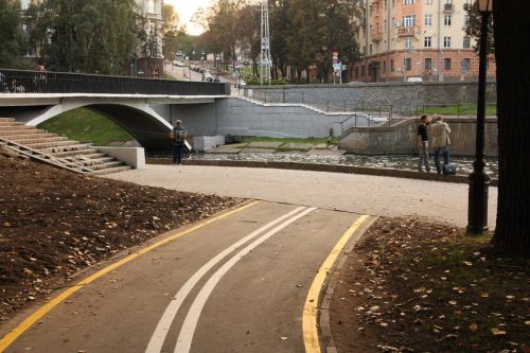 Prhotos: Denizion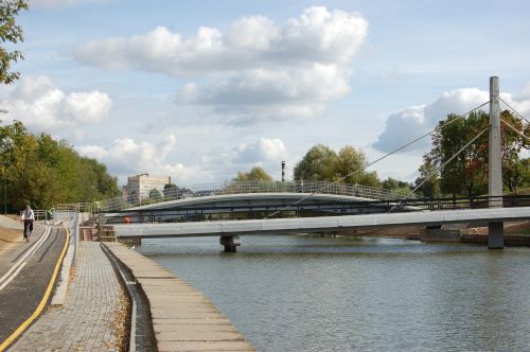 Next length – after Pervomayskaya street. Here the cyclists are separated from pedestrians with the markings only. The bridges constructed here can't leave somebody indifferent. Flat for the pedestrians and arched for the cyclists.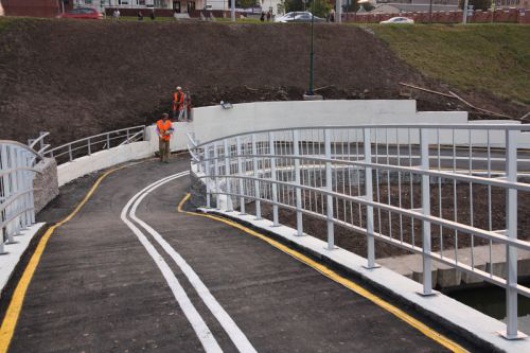 Photo Denizion
Now I agree: they are very difficult to surmount and very dangerous.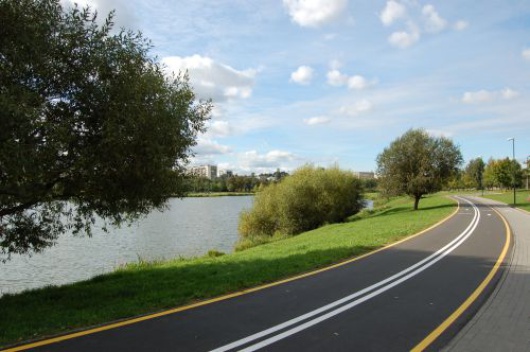 The lane is constructed along the Svisloch river. Nearly everywhere far from roads, cars, other transport and exhaust. Picturesque views.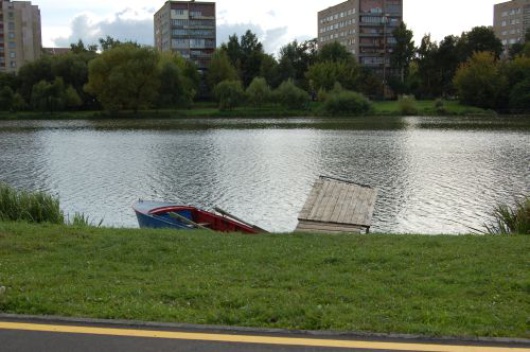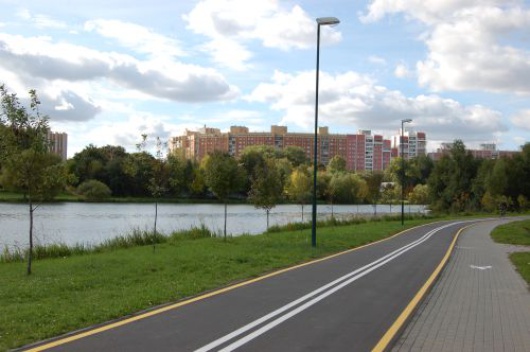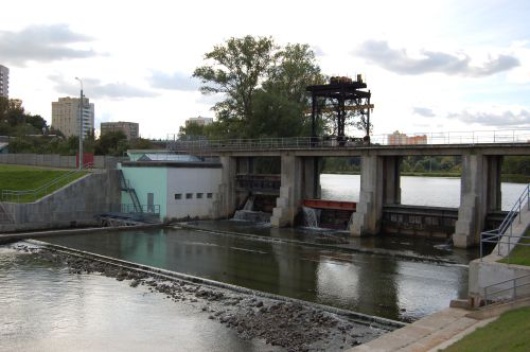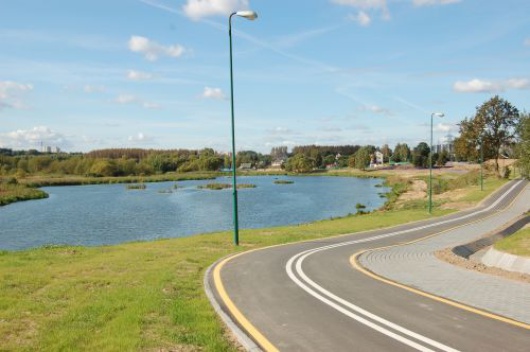 Infrastructure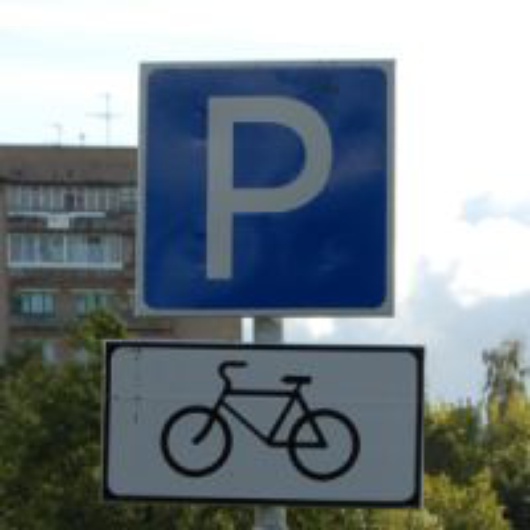 Parking places are rather frequent. But often there is nothing but special sigh. I hope the infrastructure along the lane will be developed..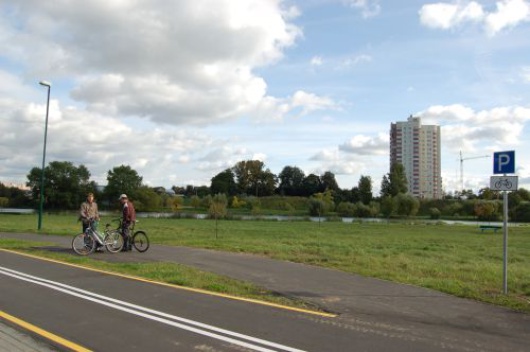 For comparison, pit stop in the city centre, not far from Stella.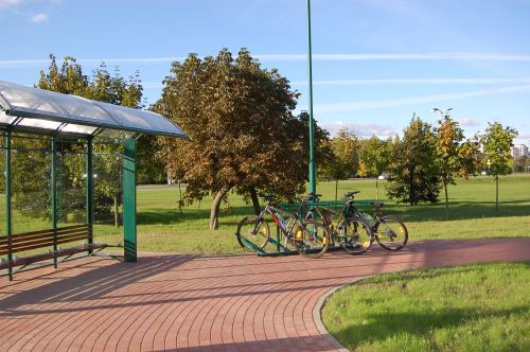 The one disadvantage that the small bench is low. After tens of kilometres of treadling sit down-stand up can't be rest but additional exercise.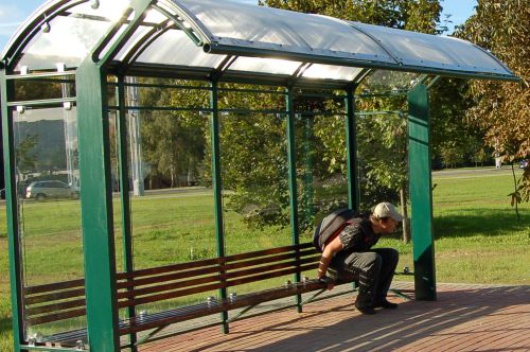 About 90% of dangerous areas (bank and are precipices) are enclosed. Unfortunately not everywhere.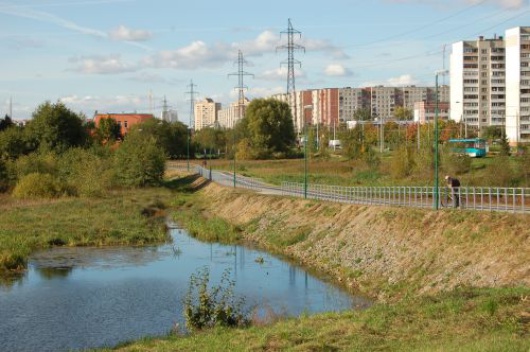 People who lived is a quiet quarter with private houses far from civilization appeared one day near the busy highway.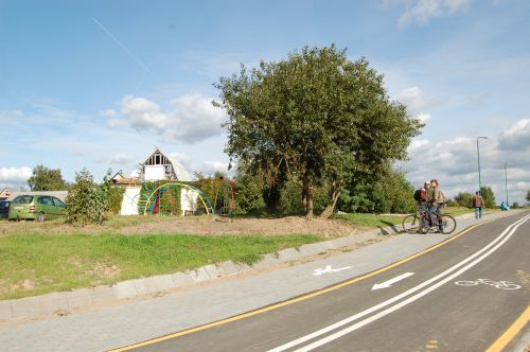 The end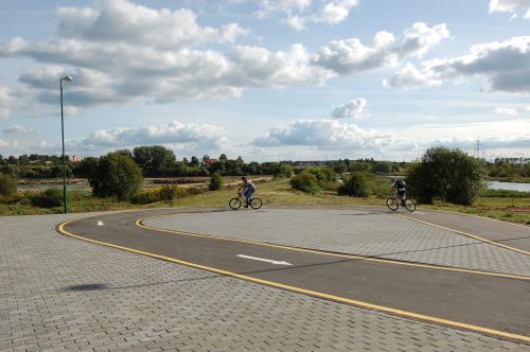 The lane has it's end. To my mind it's a disadvantage. When you arrive to the end, think about the traversed path, motivation and forces to go back decrease dramatically. I hope that in future there will be more new lanes, belt roads, diversity routes.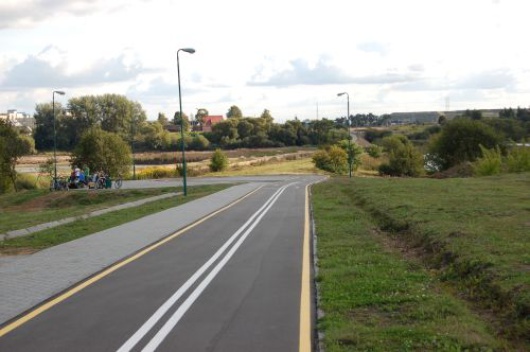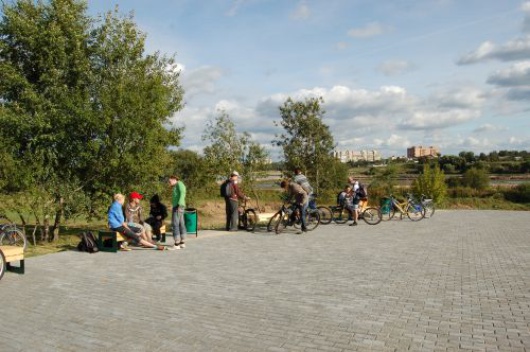 Summarizing impressions
This lane is a breakthrough for the Belarusian bicycle traffic. It is of high quality: good surface, markings, under big bridges – even nighttime illumination.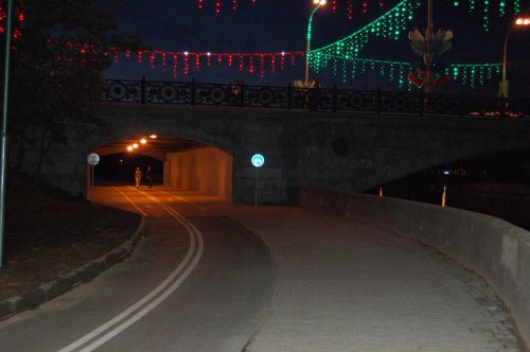 The lane gives opportunity to make a pleasant airing, it's is long and can't bore after the first trip. But it is isolated: after you get on it, you can come back only in the same way. The bridges are a very big disadvantage. Lack of pedestrian culture. But may be the lane itself will create this culture. I'm almost sure that in winter here will be ski lane. If only the climate makes it possible.