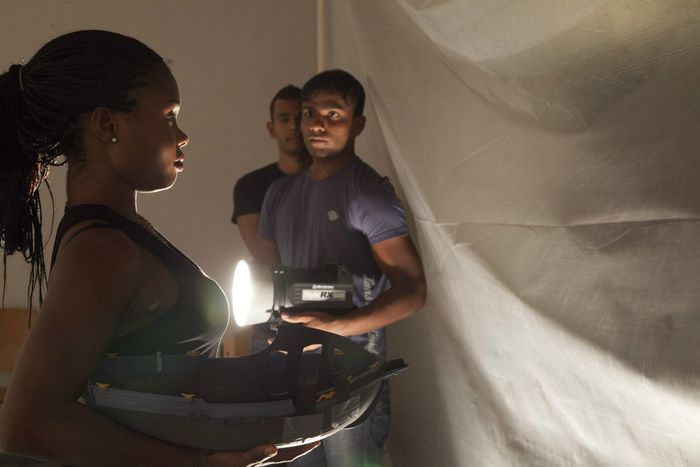 "Butterfly Trip": the flight of young refugees
Published on
They have crossed the Mediterranean alone. They did not want to recount their painful experience, full of sad memories. But through a project by the Italian Language School for Foreigners, a group of unaccompanied children became actors and recreated, on camera, their journey to freedom.
"To remember or not to remember? To tell or not to tell ..." those experiences of pain and fear amidst the Mediterranean waves or trapped inside trucks?
"To tell. Yes." And not to forget. This is by no means the easy choice for a group of unaccompanied minors who, followed by Iraqi director and narrator Yousif Latif Jaralla, gave voice and form to their fading memories, made even less clear by the darkness of the night that enveloped them through their long journey. They've travelled from all over the world, be it the heart of Africa or Bangladesh, to reach the Libyan coast where they are crammed into unsafe boats. Often filled to (or over) capacity, often with too much water coming on board. Or hidden in trucks, under boxes of goods or plastic tarps.
Everything is revived in Butterfly Trip, a video performance, that through shadows, poetry and a delicate and whispered narrative, documents the exodus faced by young teenagers. Next to them is no-one familiar - their only travel companions are their peers. First, their friends, and then unfamiliar faces, perished in the long journey. Pregnant women or with babies in their arms. Menacing men, pulling out knives to intimidate them into silence. Before them, an unknown country. Italy. And further still, the whole of Europe.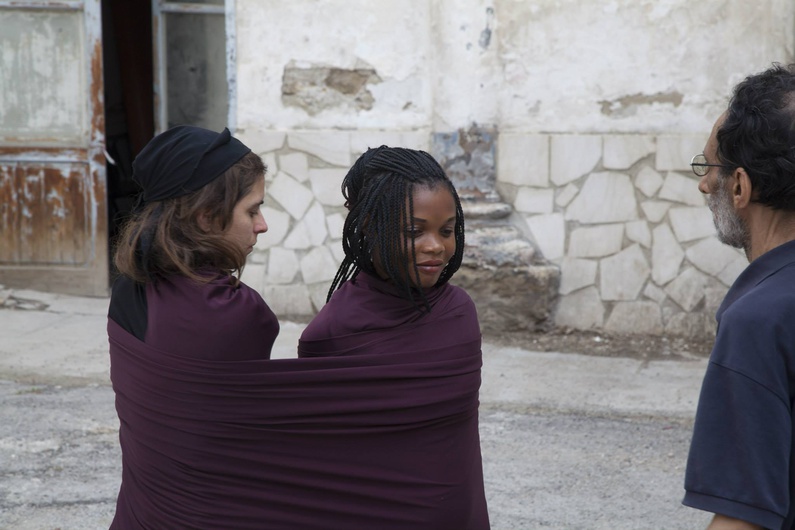 The classroom is transformed into a set
After learning the basics of the Italian language at the University of Palermo, in the classrooms of the Italian Language School for Foreigners, some of the 300 young people welcomed free by the School and the University chose to tell their stories. It was not easy. It was not easy to remember. It was not easy to tell. Nor to capture in video sequences their feelings, their hopes, their fears of not succeeding.
A classroom with closed shutters, became the set of the mini-movie. The face of young Maris, pressed against a transparent sheet, demonstrates better than many tales the terror of drowning, of being swallowed by the sea that is not always synonymous with salvation. The bloody hand of one of her companions, that red that slowly slides down the surface of the same cloth, tells of a friend who is gone. Killed in the desert by people smugglers.
The silhouette of a horse, the childhood friend of another youngster who managed to open up before the camera, reminds us once again that these kids are alone and have been left too soon without any affection and guidance. The stakes were high: a future without violence and poverty. The price even more expensive: leave everything. Friends, girlfriends, parents. All ties.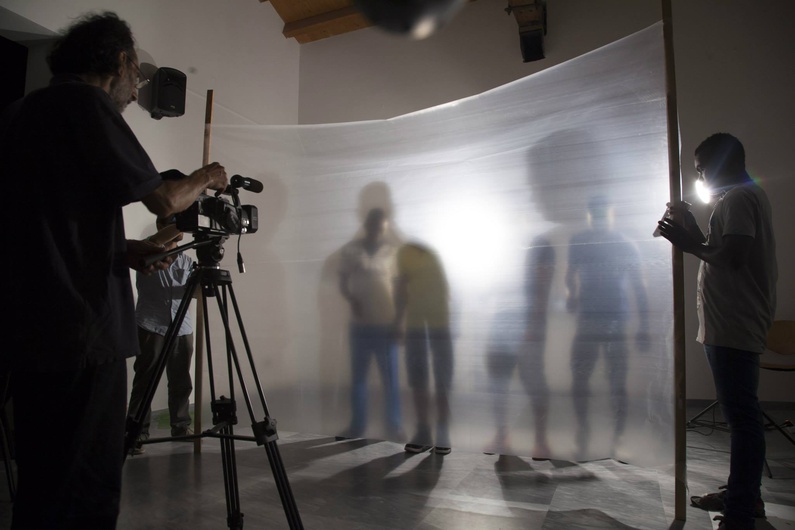 The young migrants tell their tale even through their silence
Butterfly Trip is an ongoing project, one of multiple activities to aid linguistic inclusion, strongly desired by the School head, Mari D'Agostino, and coordinated by Marcello Amoruso. In this film, which is yet to be completed, director Yousif Latif Jaralla has made use of all his narrative ability to recount a sadly routine drama in an unique and original way. Photographer Antonio Gervasi was busy documenting the scene of the work done with the youngsters, who, at last, threw off what made them silent, sad, spent.
"If the immigrant does not speak, then you need to listen to their silence, you have to interpret their pauses, their hesitation. You have to notice how their body and their features change colour, as the silence envelops and contaminates the air and the listener. At that point, you won't need to ask: what is it? What are you thinking? Because the answer is there, in the air, otherwise you will feel them answer, shaking their head. Nothing. That nothing that contains everything. It is that nothing, which you must approach, you have to touch it with the care of those who handle delicate crystals. Each expresses, in their own way, that nothing," says Yousif Latif Jaralla who, in the end, managed to gather and listen to many stories.
"The young people have realised that we did not care about the mechanical repetition of the story of their clandestine journey, rather, about the feelings that they felt in their soul during that journey, to create a map, a catalogue, of the feelings of the trip." And in the ports they have been waiting for the moment to be able to flee from violence and abuse. But in front of the port that they see before their eyes," concludes Jaralla, "there is the sea, and after the sea there is a place where they want to go."
Translated from "Butterfly Trip", l'esodo dei giovani migranti