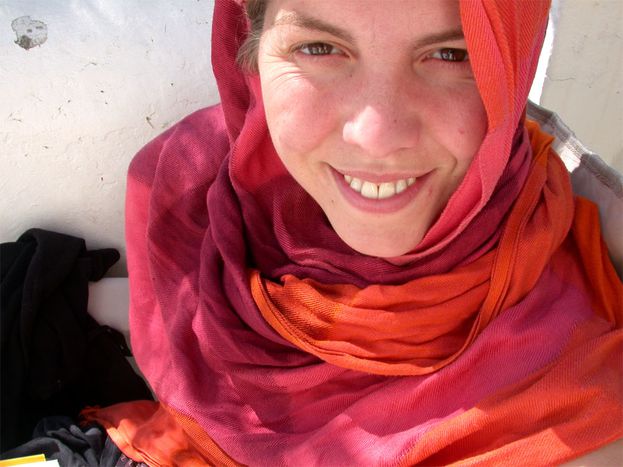 Building a mosque in Warsaw: is it all trouble and strife?
Published on
Translation by:
Peter Robbins
Muslims in Poland go back several centuries, beginning with the arrival of tatar settlers in the eastern reaches of the Polish-Lithuanian Commonwealth. The muslim community in Poland has only recently begun attracting attention, with the building of a mosque financed by a Saudi sponsor in the Warsaw district of Ochota. Not everyone is happy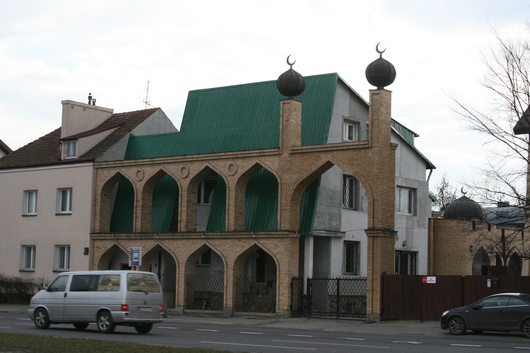 There are around 30 - 40, 000 muslims in Poland, just under 1% of the population, although no official government statistics exist. In Poland nowadays, people have yet to get used to a multicultural or even multidenominational society. Censuses do not ask about religious affiliation; questions of this kind will be included for the first time in the 2011 census. The association of Polish muslims (Muzułmański Związek Religijny) puts the number of Tatars at around 5, 000, whilst muslims who have settled in Poland since the second world war number around 25, 000. This latter group is made up mainly of students, for whom studying in Poland is an attractive choice given the relatively low cost and agreements in place between former Warsaw pact states and muslim countries. Once they graduate, they are joined by their families and stay permanently. However, since Poland joined the EU in 2004, a third form of immigration has emerged, one well-known to other European countries. Poland is attracting a growing number of wage-earning immigrants. Members of this group usually work in commerce or in the restaurant sector. Voices in the press are suggesting that this is the next step in a process that will see the situation in Poland mirror that in the countries of western Europe.
New wave of intolerance towards islam
Meanwhile, many European countries, alarmed at the influx of muslims, have begun to apply legal restrictions limiting the freedom of religious minorities. In a Swiss referendum of November 2009, 57.7% of the population backed a nationwide ban on the construction of minarets. Belgium recently passed a law forbidding burkas to be worn in public places (with France contemplating similar action). In 2008, the populist Northern League ('Lega Nord') in Italy demanded that the building of mosques be forbidden within one kilometre of other churches. Although the law was not passed, it remains difficult to obtain planning permission for the construction of a muslim place of worship in Italy – mayors are not overly keen on seeing mosques in historical Italian towns that are suffused with christian culture.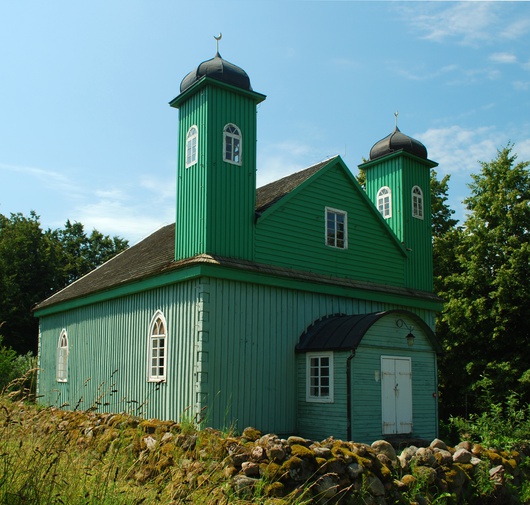 In Poland, too, the discussions on islam have recently grown in intensity, sparked by the construction of a muslim cultural centre (Ośrodek Kultury Muzułmańskiej) in Warsaw, which will contain a library with multimedia room, an art gallery, restaurants and shops as well as a prayer room. Although the decision to build the centre with a minaret was made back in September 2009, it was not until March 2010 that it was met with opposition, after a protest at the construction site orchestrated by the Europe of the Future ('Europa Przyszłości') association. Demonstrators chanted slogans such as No to mosques in Poland and Tolerance not naivety.
'The protest is entirely justified. There aren't many mosques in Poland. Those that we do have date back several centuries. And suddenly a new muslim organisation starts building a new one in our capital city? Doesn't it make you think that they're trying to convert unbelievers to islam?' says Tomek, one of the demonstrators. There were previously only three free-standing mosques in Poland: two old places of worship in Podlachia, in Kruszyniany and Bohoniki, which date back over 150 years, as well as one in Gdansk, which opened in 1990. In Warsaw, however, an ordinary building has been converted to house the mosque. Construction of the mosque was initiated by the qualification muslim cultural society in Poland ('Muzułmańskie Stowarzyszenie Kształtowania Kulturalnego') and the muslim league in Poland ('Liga Muzułmańska RP'), a religious association founded in 2004. Its president Samir Ismail has reassured the Polish media that the centre will be a place of prayer and will exemplify islam as a moderate religion.
What is 'moderate islam'?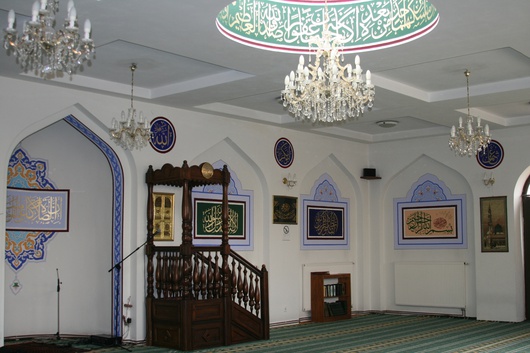 'Muslims of the political centre, in other words the overwhelming majority of muslim society, want to live in peace with people of other faiths while at the same time preserving their own identity,' explains Ali Abi Issa, president of the council of imams of the muslim league. 'For us, jihad is a tool with which to defend ourselves from attack, whereas extremists see it as a way to expand their religion. Moderate islam also has a different definition of the tradition of the prophet – for us, it applies just to areas related to the law, whereas for some islamists, it's every aspect of the prophet's behaviour – including what clothes to wear, how to eat, and things like that. However, it must be said that not everyone who interprets the tradition so literally is an extremist.'
'I'm a tolerant person,' says Aneta, a student at the university of Warsaw. 'I don't have anything against any religion. Muslims have a right to live in Poland, just as they do anywhere else. I don't think that they'll ever islamise our country – our mentality wouldn't permit it. Europeans see the Poles as the continent's most catholic country. That's why I don't understand the protests against the building of the Ochota mosque in Warsaw.' According to the muslim centre for culture and education (Centrum Kulturalno-Oświatowe) in Wrocław, only 28 people in the region of Lower Silesia have converted to islam in the two decades that the centre has been in existence.
Islam and the Poles
According to research carried out by the Polish centre for public opinion research (CBOS) in 2007, 46% of Poles believe that common ground can be found for dialogue between muslim cultures and the west (34% did not give a clear answer). The mosque is scheduled for completion by autumn 2010. After the flood of press coverage in the spring, the protests have now died down. 'Ultimately, we didn't expect to have any problems carrying on with the projects,' concludes Ali Abi Issa. 'It's almost in the nature of the Polish people to always support the underdog – that's why we're not surprised that the protests of a few groups of extremists failed to find any great support from society or the government.'
Images: Jedynka (cc) Frerieke/ Flickr; (cc) mosque in Kruszyniany (cc)  Polimerek/ Wikipedia; mosque in Warsaw (cc) Wikipedia
Translated from Polscy muzułmanie