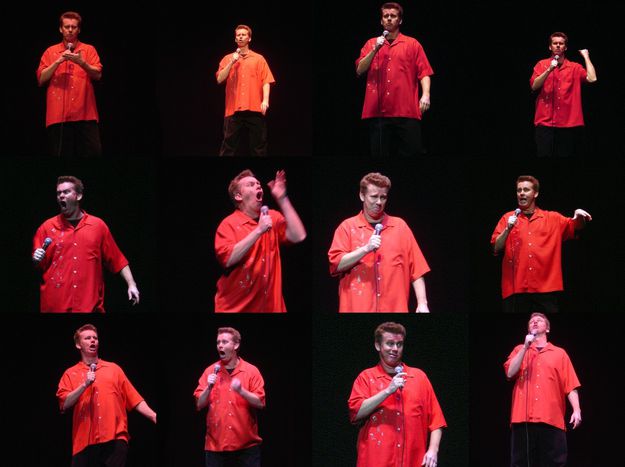 Budapest: stand-up comedy and playback theatre 'cures' crisis
Published on
Translation by:
theroxbox
It's an American pursuit gaining momentum in central Europe. Young comedian Balàzs Hajdù explains why he might eventually have to leave his job, and a doctor explains how theatre helps cure his patients
Balàzs Hajdù catches up with me, breathless, at Siràly, a trendy bar spread over three floors in Kiraly utca, the jewish quarter in the centre of Pest. A beret covers his ears and hides his messy hair. He mumbles sorry in English. 'I'm just a humble Hungarian boy,' he tells me, like it's an excuse.
One Hungarian stand-up comedian's story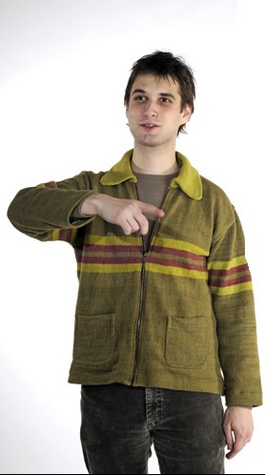 This is the fresh-faced 28-year-old economics graduate who is to introduces me to the world of stand-up comedy, Hungarian style. Originally from the city of Szentes in south-eastern Hungary, for some years now he has been under contract with Café Godot Dumaszinház (theatre of chatter), a venue just a stones throw away from Deak Ferenc Ter, a square which is at the heart of the capital. 'My shows tap into everyday life issues: girls, studying and travelling,' he explains. When onstage Balàzs doesn't use any costumes or disguise; irony and smiles are his only weapons. "At times I do goad the audience to get a reaction and make the show as interactive as possible. Nevertheless, this is the starkest contrast with normal theatre. Stand-up, originally an American activity, springs up almost spontaneously, just rising (as its name suggests) and taking the mic in hand.'
In theory, anyone can do stand-up and not just in Budapest venues. Other cities are inviting the best talents to respond to the constantly increasing demand. The shows are getting so popular that the guest lists can often be full two months in advance. In times of crisis, Hungarians don't stop spending on culture; they just find more intelligent ways to do it. Balàzs started as a student and had a job with a firm for a while but it wasn't long before he gained the courage to leave it all behind and return to his passion – the theatre. 'At the moment I'm managing to get by but it's impossible to put anything aside. One day I'll have to think about finding another proper job,' he concludes.
Hungarian demand for stand-up in English
It's not only the Hungarians that are requesting this type of show. The ever-growing American and European immigrant communities, yet to master the Hungarian language, meet up in the Orpheum Hall of the enormous Cotton Club. Anita Zdenko, artistic director and manager of this venue, tells me how the English language stand-up evenings have been gaining momentum for the last year and a half. 'The audience hovers between fifty and 120 depending on the evening. A good 10% of those are Hungarians wanting to hear the sound of another language.'
'A good 10% the Hungarian audience wants to hear the sound of another language'
The first person to tap into this new area of market potential was Kinga Kramer. The former expat moved to the UK aged 18 to study business and returned a few years ago to work in the capital as assistant to the famous photographer Nanasi Pal. It was Kinga who suggested that the Cotton Club should put on these evenings to bridge the gap he warned was getting wider in this culturally rich city. 'In the beginning we had to spread the message by word of mouth. It was little more than a hobby at first. But now, between the online promotion and the logistical organisation of hosting international guests, the workload is enormous. Keeping up with the satisfied customers is the biggest success of the initiative.'

Playback theatre and psychology
Some are using this form of entertainment for higher purposes. Alongside stand-up, the other 'in vogue' phenomenon of recent years is the so-called 'playback' theatre. It's a form of improvisation based on a story from the audience, an anecdote from a slice of life or from life in a broader sense. Immediately a squad of players convert that story into action on stage, sometimes reworking it with an ironic tone.
'There's no better way to relieve your problems than to share them'
For some years now, Doctor Jozsef Paràdi has been tying this form of entertainment to his work as a psychotherapist. He's discovering synergies and new paths at an unthinkable time. At his centre, patients turn their fears into a scene that will often contain cryptographic clues from their nightmares. These scenes are open to the public and the same players as before are the first to benefit from these emotionally purging actions. 'There's no better way to relieve your problems than to share them,' says Paràdi. 'This form of theatre, firmly concentrated on the here and now, has the great effect of creating a sense of community. We feel ourselves made stronger, and it often occurs that the patients stop having these recurrent nightmares and their dreams and therefore their quality of life starts to improve. In their productions, they often change the end of the dreams, thus 'teaching' the brain to exorcise them, ending here to gain more trust in themselves.' Paràdi says he has found some classic references in works from Freud to Jung, via the American author Ken Wilber spiritually. Nevertheless it's evident that this is a pioneering technique, a method that seems to function well for patients across the board from therapy for former drug-dependents to those in the stages of pre-delivery. Not only does it ease people out of the economic crisis, it provides splendid solutions to problems that don't focus solely on financial profit.
Images: ©Mailingering/ Flickr; ©dumaszinhaz.hu; ©hajdubalazs.blog.hu; ©cottonclub.hu
Translated from Budapest: un teatro contro gli "incubi" della crisi