Budapest on the Ground!
Published on
Between 17-20 April 2008 Budapest team will host 5 Babelian journalist who come to our city to discover the hot debated issues of Budapest.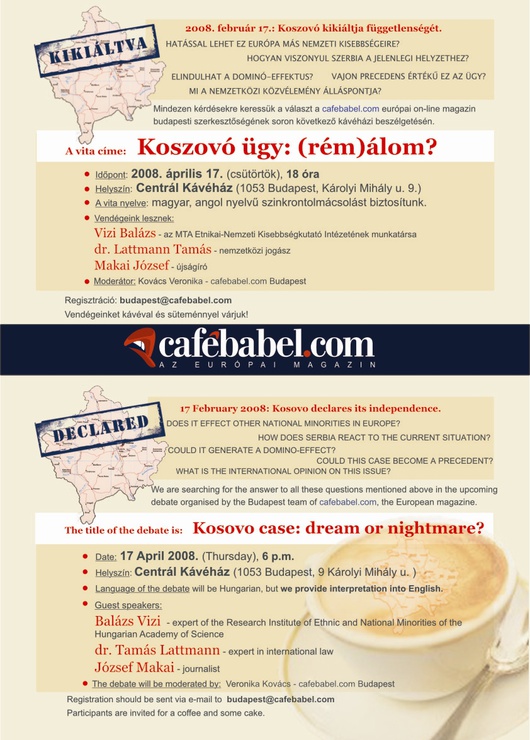 Do not miss to participate in our upcoming debate held on 17th April 2008 from 6 p.m. in Centrál. With our guest speakers we will talk about the future of national minorities in Europe in light of the independence of Kosovo. Come and join us!
This project has been funded with support from the European Commission.