Budapest: Another successful art center must leave its place due to political decisions
Published on
After Trafó and Tűzraktér, Gödör must also go On January 17, 2012 the management of the popular club in the heart of Budapest, Gödör, was informed about the rejection of their previously submitted plans and proposals, and they were also told to leave the territory of the Cultural Center and Park of Erzsébet Square on 1st of February 2012.
From February on, the Cultural Center will be managed together with the neighboring Design Terminál as a common economic asset, and the Terminál will be responsible for the daily programs of both places. After Trafó and Tűzraktér, another successful art center must leave its previous place due to political decisions.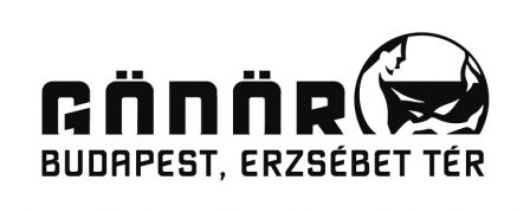 The Cultural Center and Park of Erzsébet Square has been hosting Gödör Club since 2002. The construction of Erzsébet Square started according to the plans submitted by the club-owner architecture firm, UNI-CO in 2000, but even until now, only the first phase of construction has been finished, the second phase is planned to be finished by 2013. The management of Gödör Club kept on submitting complex tenders for investments and operations, and they stated to the Trustee of the Hungarian Ministry of Administration and Justice that if they were forced to leave, they would need at least three months for the relocation. If so, they asked to be allowed to operate at least until 31st March, and to organize a farewell festival together with the new operators.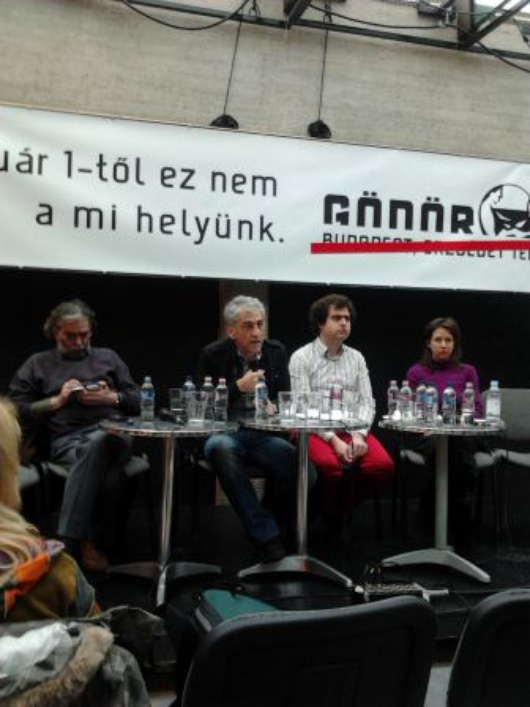 Without any feedbacks for the previous submissions, 17 January, 2012 the managers of Gödör were informed by phone that their tenders had been rejected, and they have to leave Erzsébet Square until 31st January 2012. The decision was not explained and no professional or other critics were mentioned either. In the future, the Cultural Center of Erzsébet Square and Design Terminál will be managed as one economic asset, the latter being responsible for both places' programs. On 17 January Design Terminál held a press conference without informing Gödör Club.
On 19 January, on its own press conference Gödör Club announced that another cultural center similar to Gödör will operate on Erzsébet Square in the future.
Gödör's peculiarity consisted in going beyond the mainstream performances by not only inviting the popular bands but jazz, blues and emerging projects as well. Besides musical programs, the representatives of other arts were also welcome in the club: visitors could see theatre performances, contemporary dance shows, different social and civil programs. Gödör supported green programs, cooperated with NGOs caring homeless people, organized recycling actions in the surrounding park and a graffiti competition to avoid tagging while young skateboarders helped in repainting the benches of the park. As Ákos Filep, the manager of Gödör formulated: 'Gödör is all about what happens between two concerts.'
The musician society didn't start any demonstrations in the respect of Gödör's explicit request, saying, such actions turned out to be useless already in the case of Trafó and Tűzraktér, and they would endanger music bands' eventual opportunities to perform on festivals organized by Sziget Office. Present at the press conference, Péter Muraközy, a program manager of Sziget Office, who has been commissioned for the Design Terminál's programming, clearly stated that an eventual demonstration wouldn't mean disadvantage for the participating bands.
According to Gödör, the Terminál signed a contract with the catering company of Sziget, which should have happened via public procurement but it didn't. To the question addressed to Muraközy – whether his commission, that happened without tendering and can be explained by his good relationship with vice Prime Minister, Tibor Navracsics, was unethical - he answered that he was promoted thanks to his professional merits and he will start his new job without any bitter feelings.
Loyal to their past, Gödör is planning one last festival lasting several days on Erzsébet Square. Gödör obviously wants to continue its activity, but to do so, the management must find a new place to operate. They will hold the name 'Gödör Club' as it is the intellectual property of the architectural firm UNI-CO.
Currently in Gödör Club, enormous posters say "From 1st February, this is not our place any more", while on the club's website a petition was started asking the Ministry to call for new tenders for the operations of the Cultural Center. Gödör's audience must know that they might get similar programs at the Cultural Center of Erzsébet Square but they won't be organized by the team who made the club successful. The Design Terminál didn't renew the contract with Gödör Club thus leaving in an uncertain situation 80 people and the future of a popular club.
Among the cultural centers in Budapest, Gödör Club was an example to follow, from all aspects. Besides supporting the previously mentioned art projects by giving them the opportunity to perform, Gödör maintained the surrounding park. No wonder that the new management is eager to take over the place, since Gödör had an enormous – permanent and occasional – audience so the operation of a similar cultural center seems to be a great success. Thus, it is not hard to understand, that according to the current managers of Gödör, establishing a similar club on the same place they made successful 'is a matter of theft'.
Written by Ráhel Németh
Translated by Patrícia Bakos