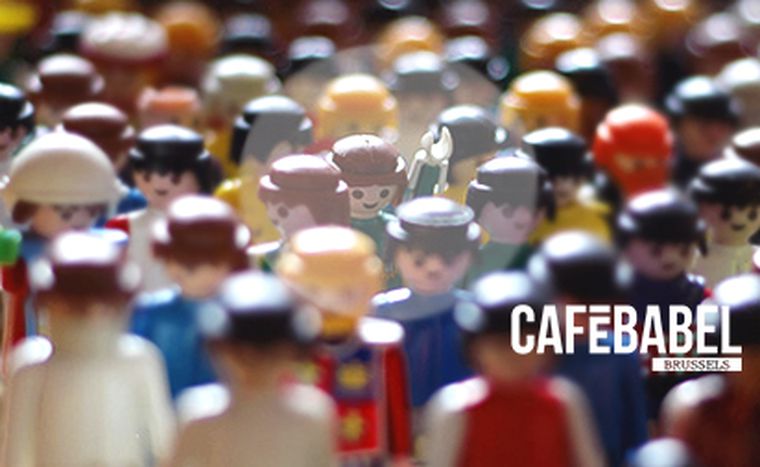 Brussels editorial meeting: Wednesday 6th July
Published on
Cafébabel Brus­sels or­ga­nises reg­u­lar ed­i­to­r­ial meet­ings to gather all the peo­ple who want to par­tic­i­pate with the blog. The next one will take place on Wednesday 6th of July at 18.30 pm. If you are in­ter­ested, don't hes­i­tate to con­tact us: bruxelles@​cafebabel.​com
Cafébabel is the first web magazine of European news published and translated into 6 languages. Made for all European citizens, cafébabel revolutionised European media though a new concept: participatory journalism. Today we can rely on 28 local redactions all across Europe and we provide a platform of expression for civil society.
Through all its activities, the magazine has the goal of stimulating and developing European public opinion, notably by offering a media coverage of the politic, cultural and social trends.
We are of course open to every proposition regarding the contents of the articles you want to write. We can talk about it during editorial meetings for example. This year is quite interesting regarding the European news: this is a good opportunity for us to launch a new dynamism and a new originality.
If you already participated to Cafébabel or not, don't hesitate to get in touch with us. We will be delighted to hear your ideas and opinions and develop some common projects.
Here you can find our web magazine: http://www.cafebabel.co.uk/brussels/
For all the news concerning the activities of our blog, you can like our Facebook page www.facebook.com/cafebabelbrussels and follow us on Twitter @cafebabelbxl.
Best regards,
Cafébabel Brussels  
Translated from Réunion Editoriale